Villainess Quest ~Kalgos' Temptation of the Red Ranger~ [Final] [M-Gentlemen After-party]
悪の女幹部クエスト ~ライフレッドを狙うカルゴス団の誘惑~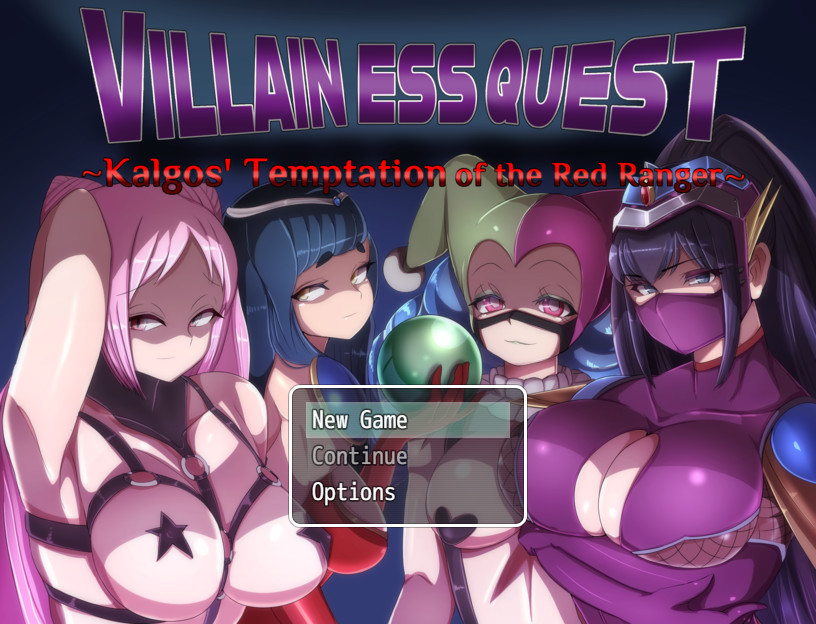 Released: 08-September-2023
Genre: 2D game, Adventure, BDSM, Creampie, Drugs, Female domination, Group sex, Handjob, Harem, Horror, Japanese game, Male protagonist, Monster, Multiple endings, Oral sex, Rpg, Sandbox, Teasing, Titfuck, Turn based combat, Vaginal sex
Censorship: Yes
Developer/Publisher: M-Gentlemen After-party
Version: 2.0 Final
OS: Windows
Language: Japanese + English (Official AI TL)
Size: 839 MB
About This Game:
Can our heroes hold out against the tempting wiles of four fiendish villainesses?
The grunts and corrupted townspeople will get in on the action, too!
Defeat means sex, with no reversals!
But hang in there! Good always triumphs over evil… Right?
Life Ranger: the group of heroes that protects the city from the evil Kargos Organization…
One day, leader Life Red finds the team's security system busted, and all his fellow heroes missing.
It's finally happened — Kargos has kidnapped all the rangers! It's up to Red to take them on alone and free his friends.
But he may be playing right into Kargos' hands.

Villainess_Quest_Eng_JAP.ver2.0.zip

Villainess_Quest_Eng_JAP.ver2.0.zip

Villainess_Quest_Eng_JAP.ver2.0.zip