Orgasm Simulator 2024 [Final] [Pirates Of The Digital Sea]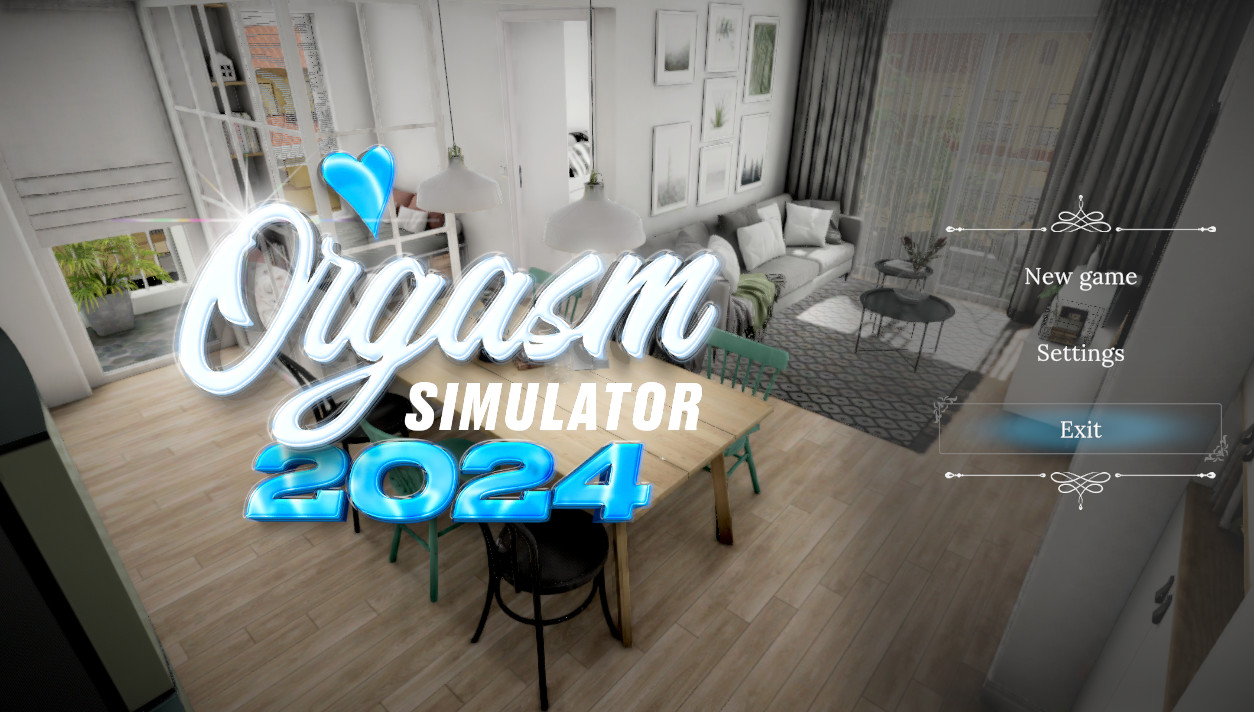 Released: 09-September-2023
Genre: 3DCG, Animated, Big tits, Creampie, Groping, Handjob, Male domination, Male protagonist, Oral sex, Point & Click, Rpg, Sandbox, Sex toys, Simulator, Vaginal sex
Censorship: None
Developer/Publisher: Pirates Of The Digital Sea
Version: Final
OS: Windows
Language: English, French, Italian, German, Spanish, Arabic, Japanese,Turkish,Chinese, Korean, + 20
Size: 6.42 GB
About This Game:
Welcome to the realm of captivating emotions and thrilling adventures in the real-time visual novel "Orgasm Simulator 2024 "! Immerse yourself in a gripping storyline that will transform your gaming experience into an unforgettable journey through a realm of mysteries and discoveries.
You are the main protagonist, thrown into a whirlwind of enigmas when enigmatic figures abduct you, leaving behind unanswered questions. However, fate grants you an unusual opportunity: a mysterious girl rescues you from this predicament, opening the doors to her home and her complex story.
In the world of ""Orgasm Simulator 2024 ," a striking blend of adventure and emotions awaits. Your unconventional destiny is sure to amuse, surprise, and provoke contemplation. Together with the girl who saved you, you can turn this trial into a chance to explore new horizons and find something more than just a job.
Experience the unfolding story in real-time as you make choices that shape your journey. With each passing day, you'll learn more about the girl who became your savior. Her mystique and charm won't leave you indifferent, and your efforts to bolster her courage and well-deserved support will lead to unforeseen changes in your relationship.
Thanks to a deep storyline and a cleverly crafted protagonist, ""Orgasm Simulator 2024 " will enrich your gaming experience, uncovering new opportunities for the development of the main character and the evolution of your relationship with the girl.
By addressing important aspects of adult life, the game offers you the chance to dive into a poignant world of emotions, communication, and relationships. Emphasizing the significance of mutual understanding and the expression of feelings, ""Orgasm Simulator 2024 " provides you with the opportunity to personally experience the journey towards mutual love and understanding.
Plunge into the unforgettable world of ""Orgasm Simulator 2024 ," a real-time visual novel, and help the main character unravel mysteries, earn trust, and perhaps find true happiness.
Features of "Orgasm Simulator 2024":
VN Style story with dynamic camera angles, and outfits you select
An immersive storyline filled with emotional twists and moments that will make your heart race.
Diverse characters, each with unique personality traits and backgrounds, making your journey even more intriguing.
Unique gameplay that combines elements of exploration, puzzle-solving, and relationship simulation.
Ability to play with one hand

Orgasm_Simulator_2024.rar

Orgasm_Simulator_2024.rar

Orgasm_Simulator_2024.rar