Forever To You! [v5.5] [AniCore Team]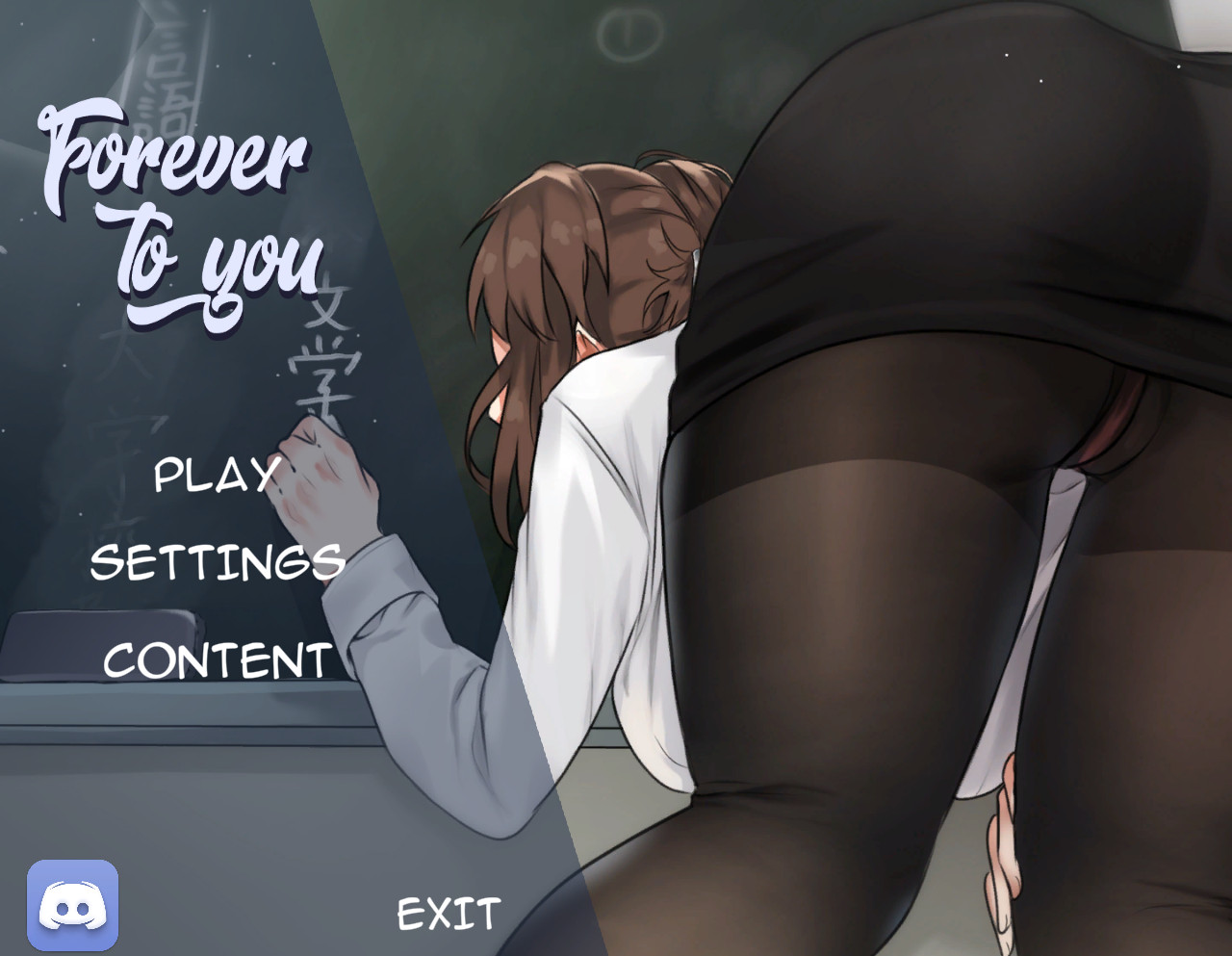 Updated: 28-July-2022
Genre: 2dcg, animated, male protagonist, mini game, big ass, big tits, vaginal sex, oral sex, milf, stripping, cosplay
Censorship: None
Developer/Publisher: AniCore Team
Version: 5.5
OS: Windows
Language: English, Russian, Chinese, Japanese
Size: 1.85 GB

About This Game:
Early in the morning you (the player) go out of the entrance of your house, full of thoughts about the future future,
when you suddenly notice a strange crying man on the far bench of the yard!
However, as soon as you come to the bench, you do not find anyone,
and in the place of that person there is a deck of cards.
Having picked them up, a strange girl, dressed in a harlequin fancy dress, appears.
She tells you that these cards are magical and will allow you to get any girl you can play with and defeat her.
What will happen to you next?
Who will you play with?
With your sultry classics teacher in your college?
Or maybe with your childhood friend, who is already not indifferent to you?
Or maybe with a beautiful Frenchwoman, part-time the young owner of the cafe in which you work part-time?
Or with the owner of these magic cards?
It's up to you to choose!​
Features of the game:
The game is divided into 3 original stories and one storyline.
A card game based on the '21' card game and modified.
Exciting mini-games scattered throughout the stories.
The game is designed for 4-5 hours.
More than 10 bed scenes performed in the form of a mini-game.
Original soundtracks
Extensive and accessible gallery
Strip free card game mode

Forever_To_You_v5.5.rar

Forever_To_You_v5.5.rar

Forever_To_You_v5.5.rar – 1.9 GB