Fashion Business: Episode 3 (v15) Extra [DecentMonkey]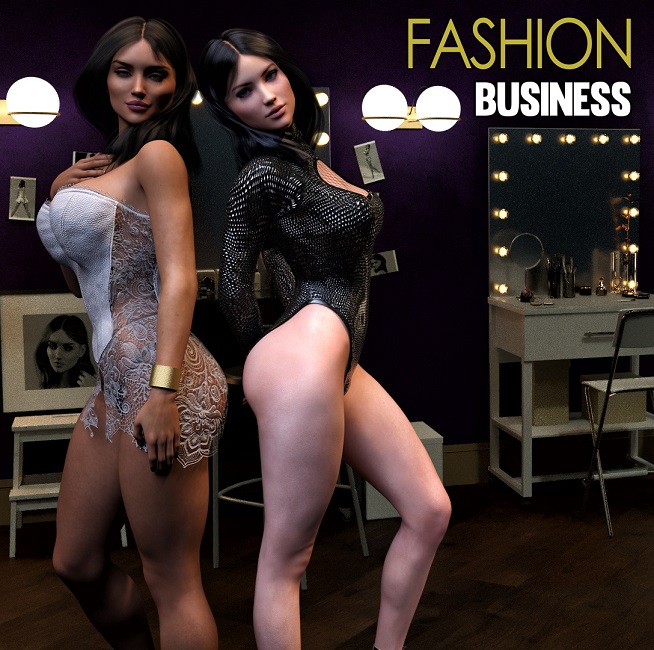 DecentMonkey is creating Top quality Adult Games
Updated: 09-January-2023
Genre: 3DCG, Female protagonist, Prostitution, Corruption, Blackmail, Oral sex, Masturbation, Sex toys, Sexual harassment, Stripping, Voyeurism, Spanking, Animated, Footjob, Lesbian, Titfuck, Creampie, Vaginal sex, Sandbox,Anal, humiliation, Incest
Censorship: None
Developer/Publisher: DecentMonkey
Version: Episode 3 (v15) – 1080p (Extra version)
OS: Windows X64
Language: English, Russian, German,French, Italian (beta)
Size: 15.24 GB
This Game is about Monica. Monica is a "Rich B*tch". Monica is the Boss. Most of all Monica adores authority and to control people and she manages with everything not in a sensitive or delicate way. If Monica was your Boss, you would be likely fired. For certain, everybody has ever met their own Monica! Take part in her luxurious life. Monica is sure that her existence is going to be always the same! What do you think? If suddenly you appear as witness of her falling down lower and lower in the social standing?
Episode 3 – v15 Extra
It contains 2338 new lines of dialogue, 2242 new images and many hot animations!
What's new:
Home: There's a new maid in the house. Does that mean Monica will no longer need to do cleaning duties? (multiple scenes, including animated ones, Extra content)
Office: Monica is getting closer and closer to returning into her Boss seat at the Fashion Magazine. Will Monica be able to persuade Campbell to hold a board of investors meeting?
Victoria: New hot workout session at the gym.
Victoria: What will Melanie have to do to show Dick who's the person that really loves him? (animated scene, Extra content)
VIP-Escort: Tiffany gets a gift from her partner. What's inside the box? (big animated scene, Extra content)
White: Devilishly hot photoshoot at White's studio (big animated scene, Extra content)
Philip: Will Monica be able to persuade Philip to invest in her magazine or will she need to agree to his conditions? (start of a big quest at Philip's place)
Improvements:
Bug fixes.

FashionBusiness-EP3-v15-Extra-pc.7z

FashionBusiness-EP3-v15-Extra-pc.7z
Fashion Business EP2 Completed Extra
FashionBusiness-EP2.1-v16-COMPLETED-Extra-pc.zip Extra 1080p 10.22 GB
OR
FashionBusiness-EP2.1-v16-COMPLETED-Extra-pc.zip Extra 1080p 10.22 GB
Fashion Business: Episodes (Renpy Edition) EP1 COMPLETED
Fashion_Business_EP1_COMPLETED__DecentMonkey_.part1.rar
Fashion_Business_EP1_COMPLETED__DecentMonkey_.part2.rar
Fashion_Business_EP1_COMPLETED__DecentMonkey_.part3.rar
OR
Fashion_Business_EP1_COMPLETED__DecentMonkey_.part1.rar
Fashion_Business_EP1_COMPLETED__DecentMonkey_.part2.rar
Fashion_Business_EP1_COMPLETED__DecentMonkey_.part3.rar

FashionBusiness-EP3-v15-Extra-pc.7z – 15.3 GB
FashionBusiness-EP2.1-v16-COMPLETED-Extra-pc.zip – 10.2 GB
Fashion_Business_EP1_COMPLETED__DecentMonkey_.part1.rar – 700.0 MB
Fashion_Business_EP1_COMPLETED__DecentMonkey_.part2.rar – 700.0 MB
Fashion_Business_EP1_COMPLETED__DecentMonkey_.part3.rar – 507.8 MB