Curt Maddox v1.0 [LOP GOLD / Lesson of Passion]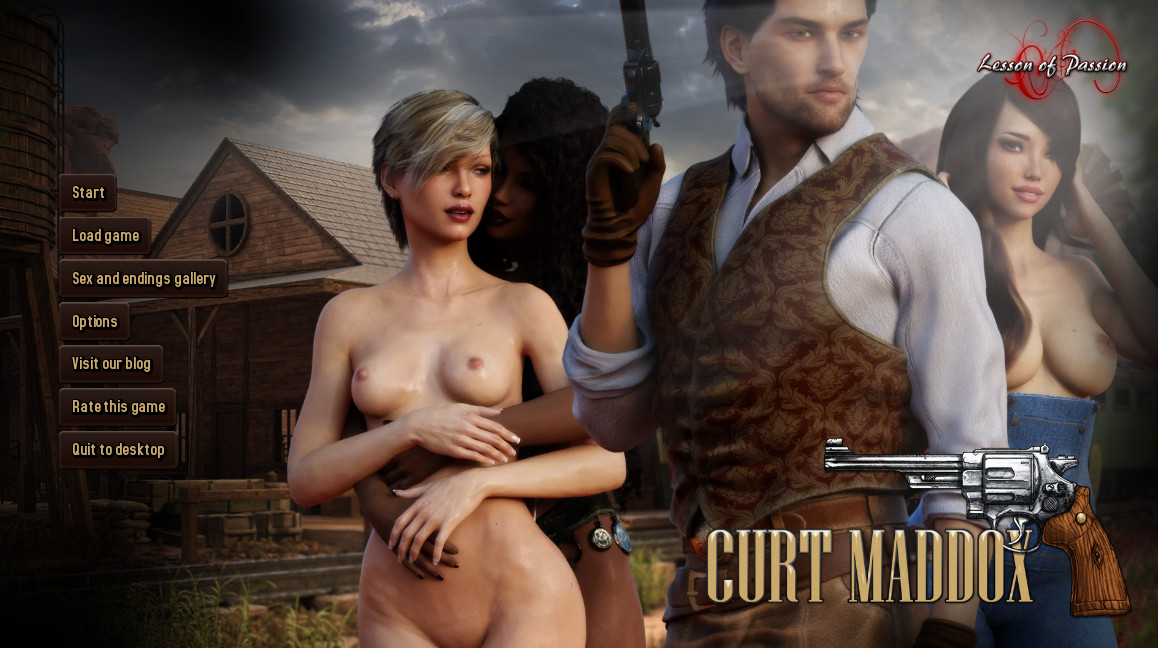 Year: 2023
Genre: 3DCG, Male Protagonist, Female Protagonist, Dating Sim, Cheating,Vaginal Sex, Anal Sex, Oral Sex, Handjob, Footjob, Titfuck, Multiple Penetration, Group Sex,Adventure, Prostitution, Lesbian
Censorship: None
Developer/Publisher: LOP GOLD / Lesson of Passion
Version: 1.0
OS: Windows
Language: English
Size: 1.80 GB
About This Game:
The sheriff of a small town, like Snake Valley, is meant to be a
pillar of society, somebody everybody looks up to,a man whose
mere presence is enough to keep the peace.
It's a pity, then, that Curt Maddox only got the badge because
the last sheriff got too drunk during a poker game. How he
managed to leverage that into bedding Christina, the mayoress,
is anyone's guess.
But if playing poker is good for anything – other than
unexpectedly landing a job – that's learning how to bluff! This
means that, so far, nobody has realized that Curt is about as
effective at upholding the law as a Billy the Kid fan club.
Unfortunately, the paradise didn't last long – the time of the truth
has come, and now Curt needs to act to save the city! All dirty
tricks are allowed. Build your relationship and find new allies –
romance, seduce and mate with sexy Snake Valley residents in
order to achieve your goals
WHY IS IT WORTH IT?
– genuine wild west theme with stylized characters and atmospheric locations
– glamorous cast of characters including town Mayor, farmer girl, voodoo shaman, and more
– an intriguing story full of smart decisions to make, spiced with voodoo magic
– open world gameplay with easy relationship-building and adventure game vibe
– highly interactive sex scenes with a lot of positions and cumshots to select
– non-linear gameplay, 8 unique endings, sex scenes gallery and secrets to discover
-100% UNCENSORED, unlimited save slots, options to roll back the time and replay scenes

Curt_Maddox-pc.zip

Curt_Maddox-pc.zip

Curt_Maddox-pc.zip – 1.8 GB
PREMIUM PROMO CODE +10% Keep2Share.cc & Fileboom.me