The Cruise – Part 1-4 [ArniiGames]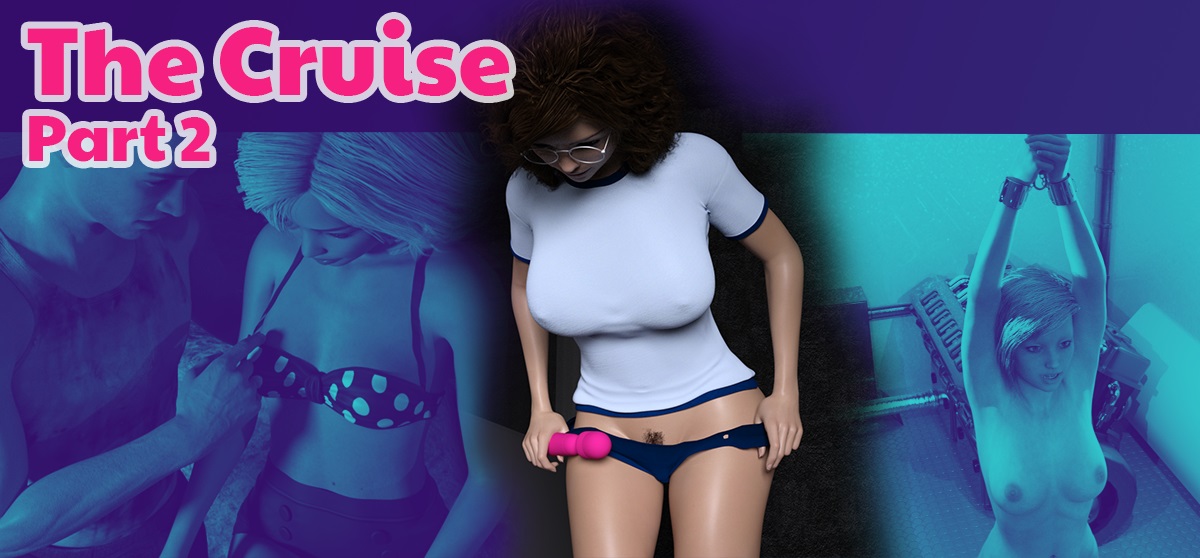 Updated: 01-December-2021
Genre: 3DCG, Cumshot, Group Sex, Creampie, Oral Sex, Titfuck, Anal, Footjob, Animated, Big Tits, MILF, Multiple Protagonist, Swinging, Virgin, BDSM, Toys
Censorship: None
Developer/Publisher: ArniiGames
Version: Part 1-4
OS: Windows
Language: English, French
Size: 920 MB
About This Game:
PART 4
The final explosive episode of The Cruise sees takes place on the Island mansion were the end-of-cruise party is taking place. How will it end?
The final episode has 3 possible endings, all based on the choices that Penny makes in the game. There is also a scene which will be locked if you don't solve the safe combination puzzle.
Each ending is based on a score, the highest score will win. If the scores are tied, a random selection will be made between the tied scores. Use the menu on the top left to see how you are scoring for each of the endings?​
PART 3
Suspecting a plot against the captain, Lyra, Penny and Lucas decide to investigate further. Penny finds her desires growing. Meanwhile Helen grows increasingly frustrated my Max's lack of adventure – will she look elsewhere?
PART 2
The Serenity arrives in the Meditereanean port of San Paulo and both the guests and crew are eager to to get ashore. Miranda looks to help Penny out with some shopping, meanwhile Lyra and Lilly get to know the locals. Back aboard, Lucas draws the short straw and has to work the day shift – during which he will make an interesting discovery.​
PART 1
Geoff and Miranda Manford are joined by their daughter (Lilly), their nephew Max and his beautiful new wife Helen for a cruise in the Mediterranean on their luxury yacht. Captain Yannis runs the ship along with the stunning redhead Jenni (who has been fucking the captain to get her promotion). Penny, Lyra and Lucas make up the rest of the crew. Lucas is the horny teenager looking to get as much pussy as possible. Penny is the naive, inexperienced girl who becomes friends with the more experienced and sexually confident Lyra – will this friendship lead to Penny becoming more adventurous?​

The_Cruise-Part_1-4-win32-x64.rar

The_Cruise-Part_1-4-win32-x64.rar