SimBro [v2.0] [The SimBro Team] [Win,Mac ,Andorid ] – Multi 12 + Cheat Codes
Adult Porn-Game
NFO
Update date: 5 February, 2017
Genre: SLG, ADV, Flash, Big Tits, Big Breasts,Lesbians, Straight, Yuri
Censorship: None
Developer / Publisher: THE SIMBRO TEAM
Platform: Windows / Mac / Android
Version: 2.0
Game Language: English, Russian, German,Italiano, Polski, Espanol, Maguar,Nederlands, Japanese, Turskish, French
Version 0.2 Changelog:
Added new Hitomi adventure with a voting poll winner. This time for both MC and FC play. New animations with tentacles of Hitomi involved. New arrival has her own dialog and 'come here' ability use. It's available after 30 game days.
We rewrote all the engine behind battles, most of the bugs were contained, but beware. There could be new ones. If you stuck on it – report, we'll make fixes ASAP. Since females have 'charm' and 'lust', now male characters can use 'grab' ability to restrain enemies, and make them skip their turn. While you can use 'nasty' menu to undress and intercourse with them using your other party members. Your enemies will try to do the same.
New weapon items. For now it's blunt and melee, you can buy it in the shop. (Although we might need to make a separate shop). Or recruit thugs that already has it. We have ranged weapons almost ready. But it requires some test first. So you might notice that Traker has a gun in the script. She will have it in the play, when we launch ranged weapons.
New background for slums. And we want to add different battles backgrounds.
We rewrote cheats mode panel. Now you can hide it to get to the wardrobe. Plus we adopted it for mobile use, since we have one large slider instead of many small buttons. In addition all appearance changes change current items and will go through save.
Fixed a bunch of small bugs you mentioned in the comments.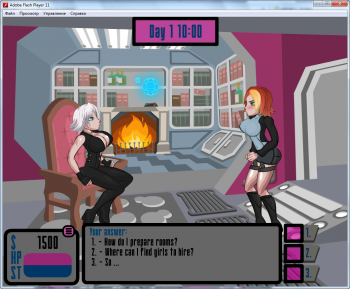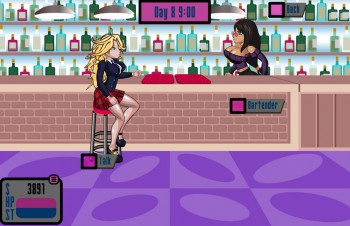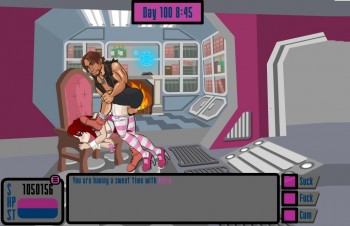 Download file – 114.7 MB

Download file – 114.7 MB