Anna 2: Boat trip [Final] [MrStomper,VDateGames]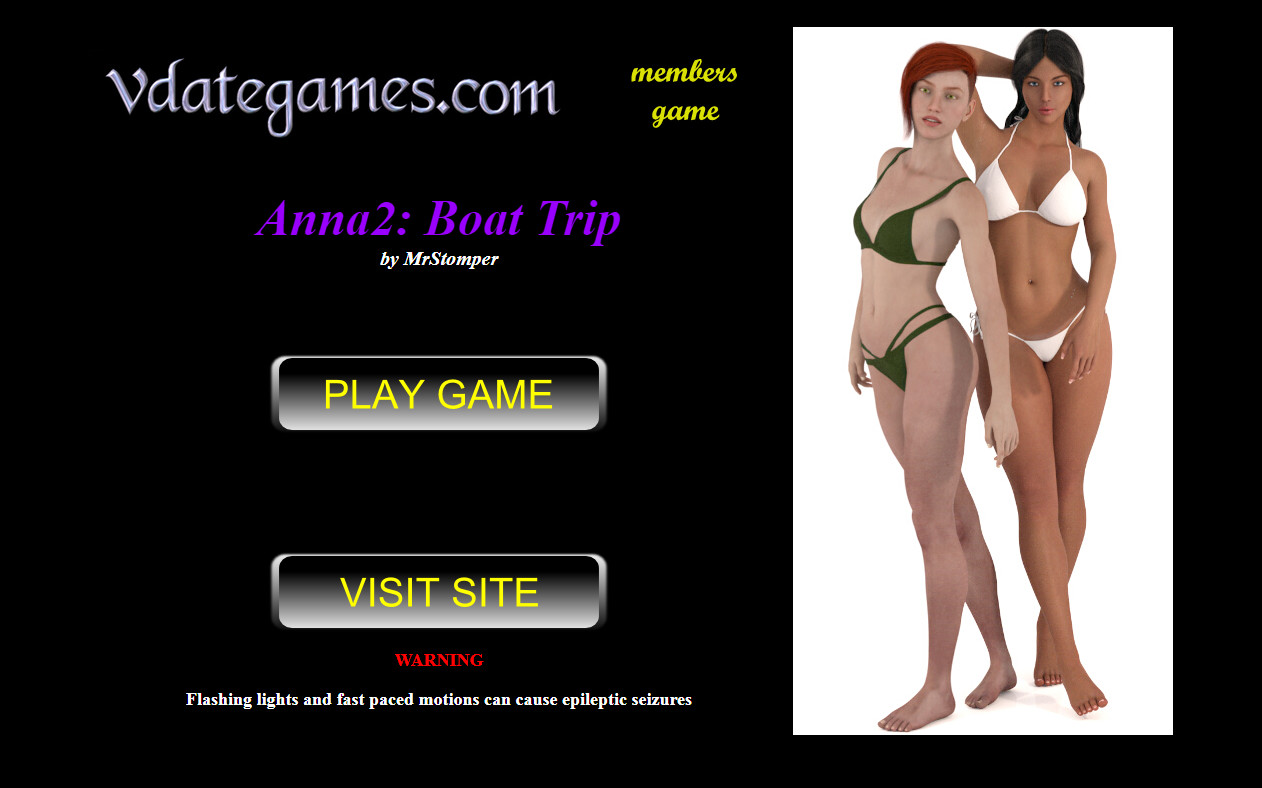 Adult video game (18+)
Release Date: 13-November-2020
Genre: Male Protagonist, Groping, Big Tits, Big Ass
Censorship: None
Developer/Publisher: MrStomper,VDateGames
Version: Final
OS: Windows, Mac, Linux, Android
Language: English
Size: 2.02 GB

About This Game:
You are a guy, you are on a ship and with you there are two girls: Anna and River.
So, you are with them on a ship because they wanted to see a little island and to have some fun. But as you will soon find out, there is something wrong as Anna cannot stand to be even near River!​
Everyone:
For the love of everything you hold dear, DO NOT USE Firefox! And always remember, Tab key is your friend. I am not trying to hide anything from you.
And finally, the numbers!
Number of images in Part2: 1,241
Number of animations in Part2: 35
Total number of images (including animations) in Part2: 3,927
Total number of images (including animations) in Anna 2: 4,884
Installation:
Extract and run. begin.html

VDG_Anna2_2.0.0.rar

VDG_Anna2_2.0.0.rar