Futa Quest v1.15 Test [FutaBox]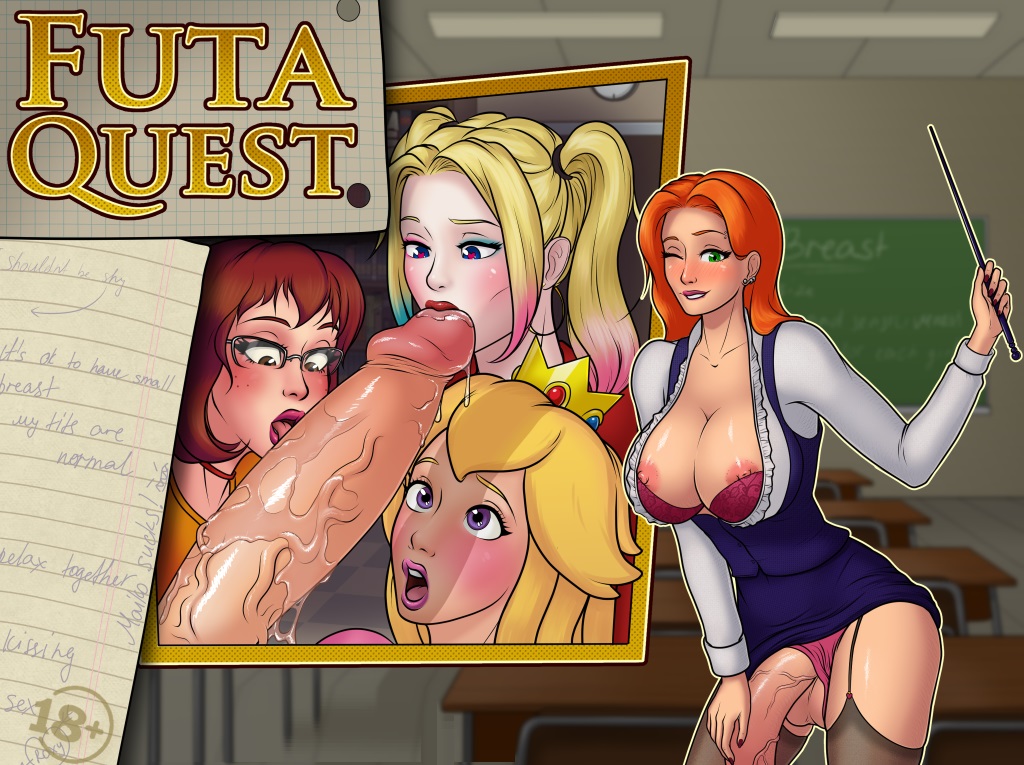 Adult video game (18+)
Updated: 25-December-2021
Genre: RPG, 2D Game, 2DCG, Futa protagonist, Futa on Female, Vaginal sex, BlowJob,Anal
Censorship: None
Developer/Publisher: FutaBox
Version: 1.15 Test
OS: Windows
Language: English
Size: 622 MB

About This Game:
For some time now, things were going really bad for a young teacher Roxy.
All because of her bad reputation.
Being a futanari with a strong libido, she liked to take off the sexual tension using her young female students, but one day it all came out sideways when she had sex with the director's daughter.
After that, all she could do is pack her things and get away from there before it was too late.
But after a while by the greatest piece of good luck, she suddenly got a call from an elite agency and she was offered a specific job.
Ah, if you only knew how happy she was when she found out she would work at the private camp for girls from very rich and powerful families. Her goal is to get the girls ready for adulthood and sexuality and to make the three richest girls pregnant with her child.
What could be easier than this wonderful task?
As it turns out, there are internal rules of the camp which will greatly complicate her life and make the task not that simple.​
Changelog: v1.15 Test
The main characters of this update will be Kate and Connie, which means even more exhibitionism and futa-futa love.
The jewel of 1.15 is the new mini-game.
We took into account past mistakes and the wishes of the players and on this basis made everything cooler and bigger.
Now the achievements for completing the challenges work as they should.
The mini-game can be passed in two completely different ways.
The animation of the sex scene is as good as ever and won't leave anyone indifferent.
I'd really like to go into a little more detail here, but I can't in order to avoid too many spoilers.
New costumes for Roxy (2 costumes) and one for Connie.
Since version 1.15, the button to increase the standard speed of walking on the map is available in Roxy's room.
Your latest saves work, but if you lost them, you can always use our saved file in the game.
Also, we found a way to take even more care of the players with disabled futa-futa filter and made for them a personal ending of the new version.
Although for such players, our team still advises passing the game without this filter, because they lose just a huge amount of content and the opportunity to get acquainted with the wonderful character – Kate.
*Didn't have time to add the memory room and walkthrough for the test version. All this will be in the full version 1.15.*
And as always, if you notice a mistake or a bug, please write about it, so we can get better.
P.S.: For all players who will play the new version, there will be a Christmas gift waiting under the tree, don't forget to pick it up.

Futa_Quest_1.15_Test.rar

Futa_Quest_1.15_Test.rar