Big Brother + Cheats [v 0.5.0.007] [Dark Silver] [2017]
Adult Porn-Game
NFO
Updated: 3 June, 2017
Genre: Adventure, ADV, RPG, 3DCG, Seduction, Corruption, Big Tits, Sex, Oral, Masturbate, Voyeur,spanking, bondage,Anal
Censorship: None
Version: v 0.5.0.007
Developer / Publisher: Dark Silver
Platform: Windows
Language: English, Russian
Description:
Main character – Max, young guy who is living in poor family with mother and two sisters. However, Alex's father gifted them a wonderful house! Even with pool! But money shortage problem is not solved yet. Can Max earn some money? Can he seduce all his relatives? Can he reach anything in his life? Only player can help him.
FEATURES
– Quality rendered graphics (original images 1920×1080)
– It's a sandbox, so there is not hard guideline. Many ways to achieve different goals.
– Variated dialogues: almost every answer at every stage produces different outcome.
– Interesting story full of family sex, voyeurism, punishments and different family joys of life.
– Support almost all resolutions from 1024×768 up to 4k+
Changelog 0.5:
– The game now has two ways to get rid of Eric. Which one will be available to you depends on your choice in the Wallet opportunity. Each has its own plus sides, you'll probably be surprised.
– If you get rid Eric you won't have to worry about being sent into the military camp.
– Big new series of events in Lisa's Boyfriend route. I think you'll like it. This one has even more surprises.
– Interesting continuation of the Olivia route.
– Continuation of Cunning plan opportunity. As a bonus I've added a few of juicy scenes with Max and his mom.
– You can now convince everyone to tan topless. This will make your camera viewers very happy, which will increase your income.
– Some new events are repeatable, so you'll be able to enjoy then to the fullest.
– Not a single event in this version asks for any skills or luck. This was made deliberately as an experiment. Let's see what you'll like more. Most events now have more text and images.
Fixes:
– If you blackmail Eric with his ID, then he'll stop teaching Lisa. This works on the old save files from 0.4 too.
– If Eric took Lisa from you (friendship with Eric route), and then you've changed your mind and declared war, then Lisa automatically becomes available again.
– If you loaded the old save file, where Eric has Lisa and you're at war, then Lisa will return to Max.
– Now the progress in the Kate & Alice storyline affects the Kate's clothes when she's smoking and Kate's and Alice's clothes when they're asleep. –
Works for 0.4 saves too.
– You can now declare war to Eric at any time if you've chosen friendship with Eric route.
– You can't ask Eric for money if you'd blackmailed him with ID.
– Eric's allowance was greatly increased.
– If you complete "the wallet" opportunity (leave-my-family-alone route) before "the blogger" opportunity, then he won't be giving Alice any lingerie. Works for 0.4 saves too.
– You don't have to worry about the camp if you're friends with Eric.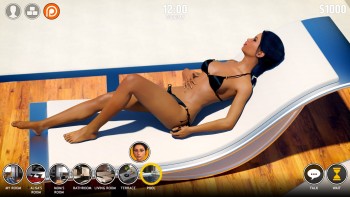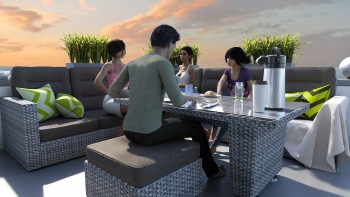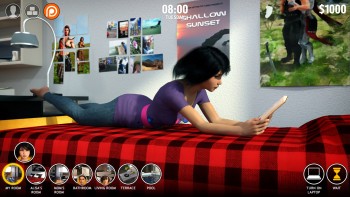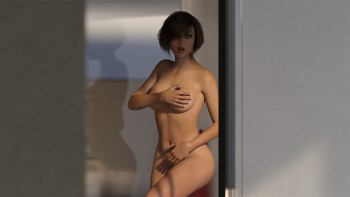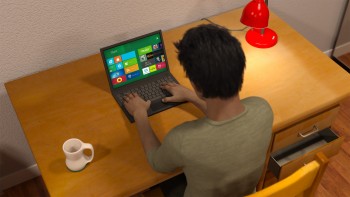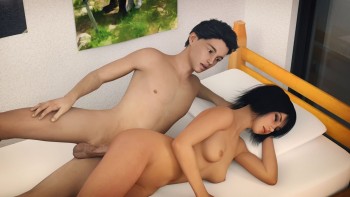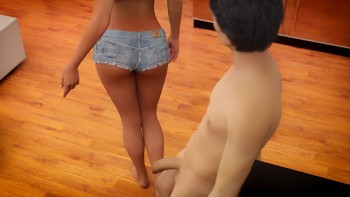 Download file – 500.0 MB
Download file – 322.8 MB