Z-Island v0.10.5 [GTS]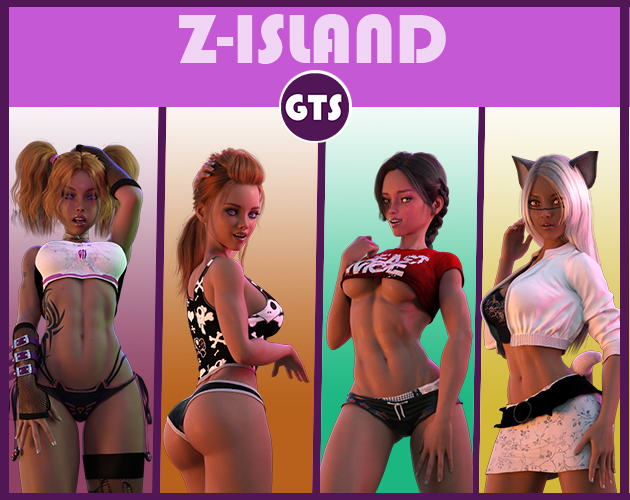 Updated: 26-January-2023
Genre: 3d game, male protagonist, sandbox, big ass, big tits, vaginal sex, fantasy, adventure, monster girl, romance, groping, pov, animated, milf, oral sex, masturbation, sex toys
Censorship: None
Developer/Publisher: GTS
Version: 0.10.5
OS: Windows
Language: English
Size: 6.70 GB

About This Game:
A graphic novel in a 3d world that you can freely explore
Live the story through the eyes of Ryan, our hero.
Who after the death of his father decides to get rid of the company that his father built from dust.
But once he goes there, he will be trapped and delighted with the charisma and sensuality of its members,
who will fight to get the company off the ground.​
Requirements
Minimum
OS: Windows 10
Video Card: 2GB
RAM: 6 GB
Disk: 6 GB
Recommended
OS: Windows 10
Video Card: 8GB
RAM: 8 GB
Disk: 10 GB
Changelog: v0.10.5
What's new in this version:
NPCs actions and interactions with the MC will also trigger pre-rendered events (currently only works with Josy)
When following NPCs during special events, the MC's speed will be adjusted to the NPC's speed to make following easier and smoother.
New renders
New quest
New animations (lots of new animations with Josy)
Improvements and bug fixes:
NPCs hit by moving vehicles will no longer get stuck.
Correction of erroneous meshes and doors in Josy's house.
Correction of vehicle collisions.
Known issues:
Strange traffic behavior.
Some wrong dialogues or in different languages.
Some sounds keep their volume level in spite of option settings.

Z-Island_v0.10.5.zip

Z-Island_v0.10.5.zip

Z-Island_v0.10.5.zip – 6.7 GB