Wicked Island [v0.8.4 Full release] [RawDarkness]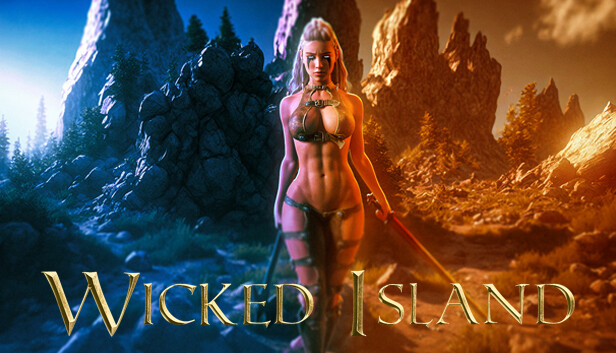 Released: 07-November-2023
Genre: 3D Game,Open World, Female protagonist, Vaginal sex, Big ass, Big tits, Creampie, Combat, Ugly bastard
Censorship: None
Developer/Publisher: RawDarkness
Version: 0.8.4 Full
OS: Windows
Language: English
Size: 11.01 GB
About This Game:
Adult open world survival with sex defeat system.
Combat horny monsters, Craft and upgrade your gear, unlock pet monsters and upgrade them for more sex animations
Changelog: v0.8.4 Full release
This update replaces the building system with a completely new one as well as overhauls the pregnancy system to make it divided into trimesters as well as work better with loading and saving progress between levels or game loading.
The new building system now has everything buildable in one menu, hence all placeable items has been removed and put in this menu.
Summons are now instead consumable items that spawns a summon rather than placeable buildings.
Changelog
Added
New building system, now has furniture, new building pieces, different system for snapping (more free to be creative but might also be a bit harder to control compared to the old system). Beams/pillars allow for much more creativity. Snapping should work for all pieces. Snapping can now also be toggled on or off.
Blood pools spawn under dead enemies
Enemies will now go flying when dying, based on damage dealt (this never worked before but should work as intended now)
Simulated penetrations (only vag for now). Haven't tested how this looks on any animations so could look wonky. If you find strange stuff, please report it!
Projectiles and melee attacks will now make noise which AI might perceive and react t
Changed
Refactored much of the internal workings of the pregnancy system, hopefully works more reliably now
Changed pregnancy text to pick a random text for each trimester, pregnancy is now divided into 3 trimesters with different effects on the player for each one
Navbar tips should now reflect available commands when mounted
Removed 8 old hairstyles, added 23 new ones for a total of 30 hairstyles to pick from
Repairkit now requires bronze nails instead of iron ore
lactation visuals will only play in trimester 3 (if enabled in settings)
player model should deform/bend more realistically
Fixed
Shelter should now work properly when indoor or covered from rain
Ambushes should only happen during night
Sleeping in tent should now be safe, no ambushes
bronze sword now requires copper instead of iron
chest on beach can now be opened with key (again >.<)
Fixed black arms issue
tattoos should now work everywhere on the body (not sure at what point that broke..)
Foot rotation on player
Performance
Increased start-up speed and memory use of the game (potentially)
Optimized tree shadows, this should result in mucho fps!
Known issues (in addition to previously reported things that has not been marked as fixed)
Placing painting/wall items with snapping turned off places items at an offset from the wall, making it fall down. Paintings are basically not useful currently due to this since the snapping is not made for wall items. Wall torches work but are fairly limited to where they can be placed.
Game freezes for a bit when pressing single player in main menu, this is due to a bunch of stuff loading into memory that shouldn't. Just wait for a second or two and it should go back to normal.
.​

WickedIslandFull0.8.4.zip

WickedIslandFull0.8.4.zip

WickedIslandFull0.8.4.zip