Wars and Roses [v1.020 + R18 Patch] [Blaze Worlds]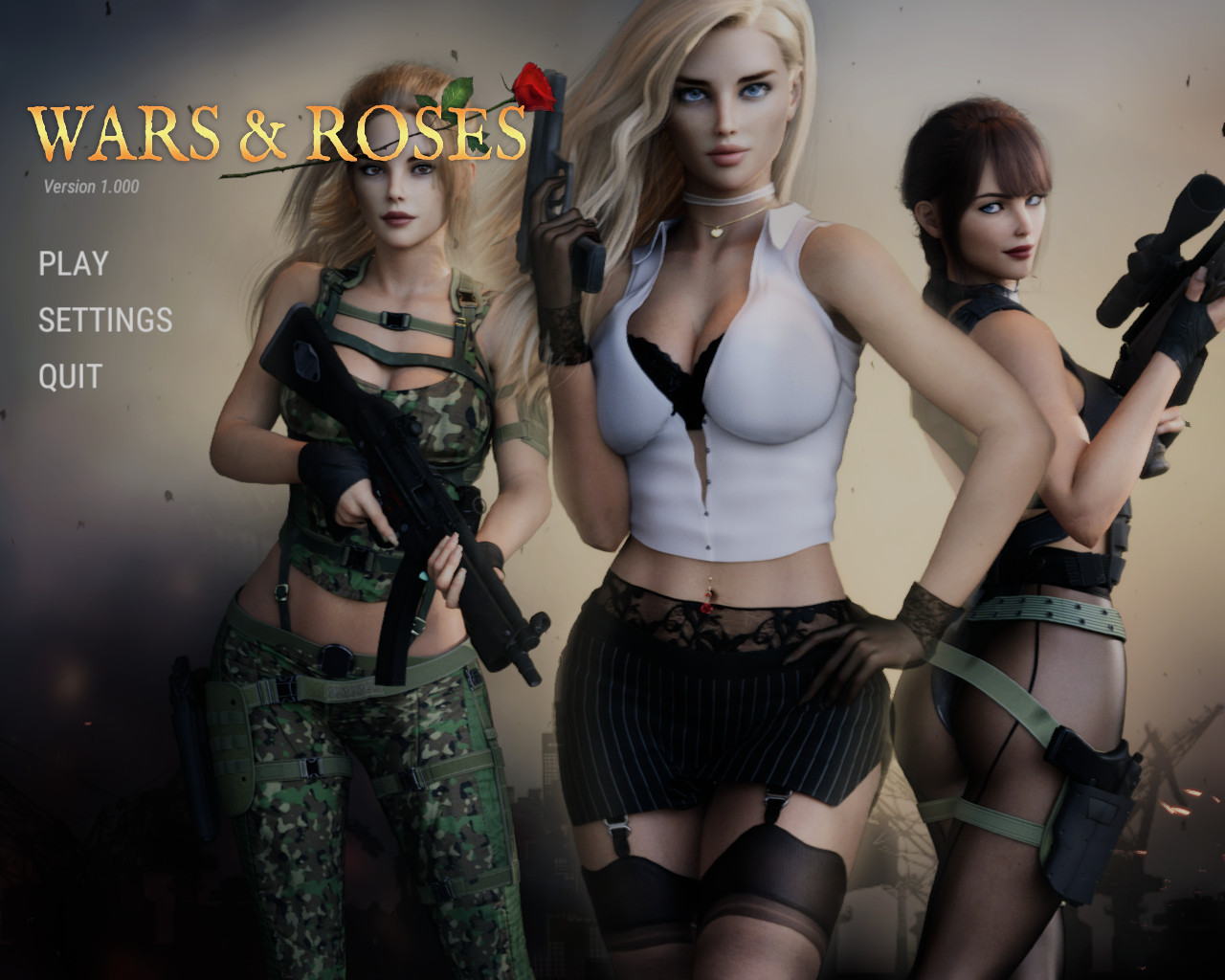 Release Date: 23-January-2022
Genre: 3D Game, male protagonist, shooter, pov, dating sim, romance, big ass, big tits,Sexual Content, groping, vaginal sex, oral sex, teasing,
Censorship: None
Developer/Publisher: Blaze Worlds
Version: 1.020 + R18 Patch + Cheats
OS: Windows 64/32 Bit
Language: English, Chinese
Size: 14.17 GB
About This Game:
This is a story of love and war.
Do you like military girls?
Do you like tactical shooters?
Do you like dating sims?
Then this game is for you!
Wars and Roses is a one-of-a-kind intense tactical FPS where you fight battles alongside female officers and,
interact with those beauties in a 3D dating sim. Rescue captured officers,
gain affection by dating in various scenarios to unlock unique,
interactions and fight side-by-side on an anti-terrorism campaign.
Win the war and conquer your officers' hearts.​
Changelog: v1.020
Bug Fix: Sometimes after rescuing a new girl the game stuck on a certain level.
Bug Fix: Overall graphic settings get reset every time.
Added FOV slider.
Added marker to the last few enemies left.
Balanced armor value.
Increased accuracy and reduced spread when aiming down sight
Increased player weapon accuracy in general
Decreased size of crosshair
Reduced recoil by a small amount
Increased walking speed
Player character respond better to inputs(accelerate faster)
Reduced movement camera bob
Fixed the Train Yard map.
Fixed the junkyard and polished the map more.
Fixed the Energy Station map.
Fixed the Transmitter map.
Added hold/release scope function
Reduced enemy accuracy in general
Added enemy accuracy reduction effect when they get hit
Reduced enemy accuracy when the target they are shooting at is moving fast
Reduced armor for certain types of enemy
Increased bullet velocity by around 2 times, and reduced bullet drop.
Improved enemy reaction to shots, making suppressor more useful especially in long-range.
For the next few updates:
Keep polishing maps.
Keep improving combat balance and gun-play.
Polish dating scenes/dialog.
Add the wardrobe feature(beta)
Polish the dating simulation gameplay.

Wars.and.roses-PC.part1.rar
Wars.and.roses-PC.part2.rar
Wars.and.roses-PC.part3.rar
Patch_v1.020_Update.rar
R18_Patch_Cheats_.rar

Wars.and.roses-PC.part1.rar
Wars.and.roses-PC.part2.rar
Wars.and.roses-PC.part3.rar
Patch_v1.020_Update.rar
R18_Patch_Cheats_.rar
PREMIUM PROMO CODE +10% Keep2Share.cc & Fileboom.me