To Survive: Femdom Adventure [v0.0.03a]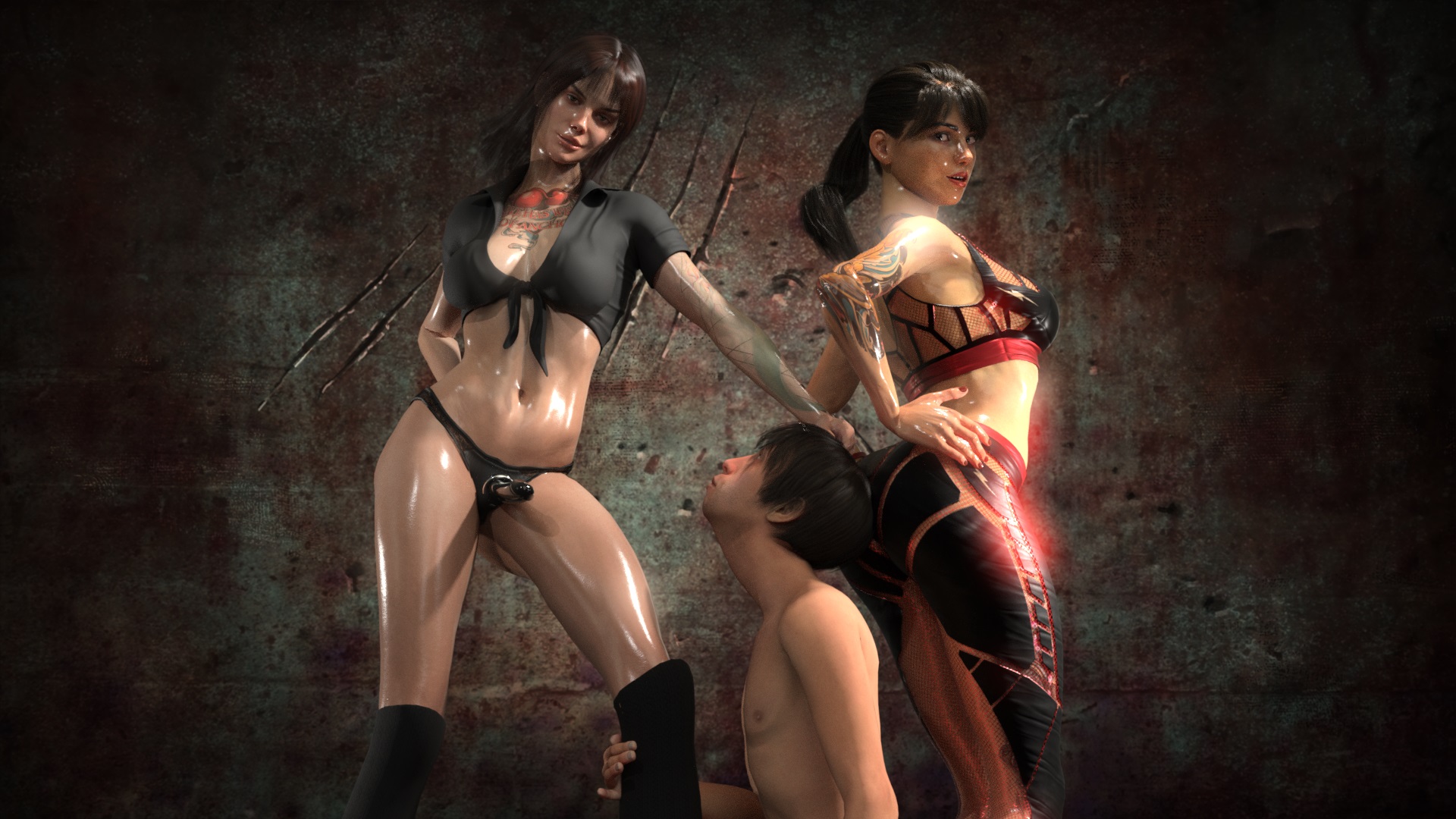 Updated: 08-July-2021
Genre: 3D Game, male protagonist, female domination, humiliation, foot fetish, oral sex, slave, survival, sex toys
Censorship: None
Developer/Publisher: To Survive: Femdom Adventure
Version: 0.0.03a
OS: Windows
Language: English
Size: 16.57 GB
About This Game:
To Survive: Femdom Adventure
The game takes place in a parallel universe, where women took the leading role and males are weak and rare.
To Survive: Femdom Adventure
is a third-person single player RPG,
where player should find his place in a cruel yet sexy femdom world, ruled by powerful and beautiful girls.
You will have to survive in post-apocalyptic world, where girls will use you as they want.
To Survive: Femdom Adventure
is a sexual survival RPG.
You need to eat, remove sexual tension, earn money by pleasing girls and survive different odds of post-apocalyptic femdom world.​
Changelog: v0.0.03a
The new pre-pre-alpha build exclusevly for Patreon is here!
What was done:
– Added Combat System
– Added Hunger and Food System
– Added Sleep to refill Energy
– Added new job – Ass Worship street job
– Added new hair styles for random girls
– Fixed some bugs
In more details.
-The Combat System now allows your character to be attacked by ladies. At current moment the attack may happen in two cases: either you refuse to fulfill femands of the Legion Soldier girl, or you sleep outdoors and unpleasant encounter happens.
-At current moment all girls have the same types of attacks and you can't be killed. In future releases there are plans for different attacks for girls, as well as possibility for your character to die due to beatings.
-In this build when you have 30 or less Health, you'll be able to Escape the fight. Next releases will also have option to beg for mercy.
-Hunger, Food and Sleep.
-In this build when you sleep to refill your Energy your Hunger increases. You can sleep either outside in the streets for free on the bench or inside Dominica's hotel for 10$.
-If you sleep outside you restore less Energy, your Hunger increases a lot, also you may be encountered by street gang girls. Whether you sleep in the Hotel, you pay money, but restore full Energy, your Hunger increases not so much plus you're safe.
-When your Hunger reaches max value, you'll start to loose Health while sleeping. To avoid this you can buy Food from vending machines (there are two at current moment). The food costs 5$.
-At current point of development your character can't die. But nevertheless in future releases the death will be implemented.
New Job.
-You will find a new job on the street, featuring ass worship. So don't miss it. At current moment practicing this job won't increase your Skill, but you still can earn money.
Known bugs in the new build:
– After you successfully escape the fight, your character may stuck in textures, or spawn in unappropriate area. This will be fixed in next release.
– Sometimes when you pass nearby an NPC and "Press E to interact" informer appears, it won't disappear even when you leave the NPC. This is under investigation to be fixed.
– After you pass nearby or talk to a Random Girl shes stops moving around the map. This will be fixed in release with Random Girls AI.

ToSurvive_v0.0.0.3a.zip.part1.rar
ToSurvive_v0.0.0.3a.zip.part2.rar
ToSurvive_v0.0.0.3a.zip.part3.rar
ToSurvive_v0.0.0.3a.zip.part4.rar
ToSurvive_v0.0.0.3a.zip.part5.rar

ToSurvive_v0.0.0.3a.zip.part1.rar
ToSurvive_v0.0.0.3a.zip.part2.rar
ToSurvive_v0.0.0.3a.zip.part3.rar
ToSurvive_v0.0.0.3a.zip.part4.rar
ToSurvive_v0.0.0.3a.zip.part5.rar