The Coceter Chronicles [Beta version 0.4] (Nverjos)
Adult Porn-Game
NFO
Update date: 20, August 2016
Genre: RPG, 3DCG, Fantasy, Female Heroine, Maid, Elf, Oral, Handjob, Titsjob, Lesbians, Futanari
Censorship: None
Developer / Publisher: Nverjos
Platform: PC / WindowsVista / Windows7 / Windows8 / Windows10
Publication Type: Beta
Version: Beta 04
Language Game :English
Description:
The story starts off in the world of Runda'almare, where a rift has appeared leading to our world. This isn't uncommon, however do to what happened the last time a rift appeared, the El'wen (Fae race of Runda'almare) are choosing to be cautious. You take the role of Tabitha, a not so normal Fae, who's been tasked with scouting the human world, and examining how they have evolved since the last rift. Though something isn't quite right, and the history books may have been lying about the last human world expedition.
Changes Version: Beta 04
BugFixes
-Fixed 2 slides in the Taler/Tabi Scene that didn't display correctly.
-Fixed Choices in Thug scene not tracking properly
-Fixed several instances where Lore items could not be reused
-Fixed some dialogue inconsistency with Mavarn.
-Fixed a few more typos
-Fixed Choices in Yusara/Tabi scene not tracking properly
-Fixed leaving Padrones workshop before trying on the clothes breaking the Main Quest.
-The Futa/TG toggle now works
Changes
-The Castle (Completely redone)
-There is now only 1 conversation bust per actor, this was done to lower the overall file size of the game.
-All conversation bust have been remade
-Flavor text for the guards in the castle has been redone. (They may be plotting something)
-Added animation/movie to the Sage/Fiora peep scene
-Dialogue changes to the Finding Avren Side Quest
-Dialogue changes to the final scene of Chapter 1
-The peephole events have been modified slightly
-Maddy had a slight makeover
-Ulcoc had a makeover
-Padrone had a makeover and got a new avatar
-Astal had her clothes changed… sorta.
-Keegan had a slight makeover
-Redid the Caught Naked slides with Keegan
-Redid the Astal Nipslip slides
-Moved a couple lore items to new positions in the town.
-Removed the Tabi/Sage peeping scene (Just wasn't happy with it.)
-Dialogue changes when talking to Sgt Brooks.
-Dialogue changes with Lily after returning from Master Padrone.
-Removed the Screen Tint on day 2 after leaving Padrones (that could strain the eyes something fierce.)
-Added 1 frame to each animation that should smooth them out for those that toggle Movies off.
Additions
-Added a Skip Scene option to the game
-Added a replay option to all movies/animations
-Added a new Quest Journal
-Sgt Brooke has a conversation bust now.
-Avren has a conversation bust now
-Keegan has a conversation bust now
-Added Keena (Keegans sister)
-Alternate scene in the bath when TG content is turned off.
-Tabitha has various thoughts on the various rooms in the castle on the first time approached.
-Tabitha can now overhear a part of a conversation between the King and Yusara.
-New scene available on day 2 (Hint – Maddy's got a bedroom now)
-New backdrops, Fiora's room, Castle Hall Intersection, brothel room, Maddy's Room
Patron Version Additions
-Tabitha's bed has a new option available on Night 2/Day 3
-Added a new peeping quest on day 2 in town.
-Added a sort of scavenger hunt mini quest.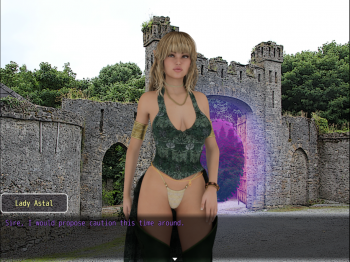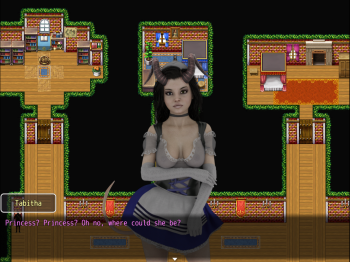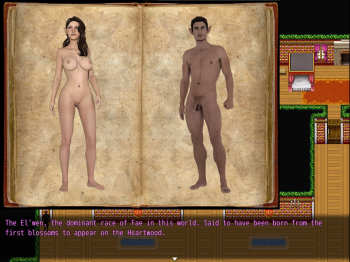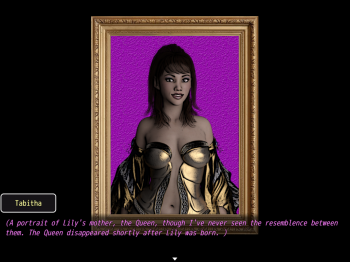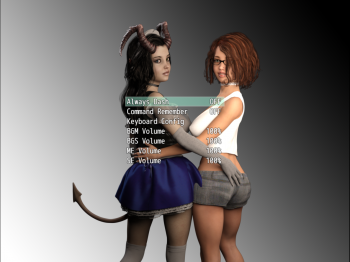 Download file – 405.6 MB

Download file – 405.6 MB