Syren and Friends Roast the Dev [Final] [LarsMidnatt]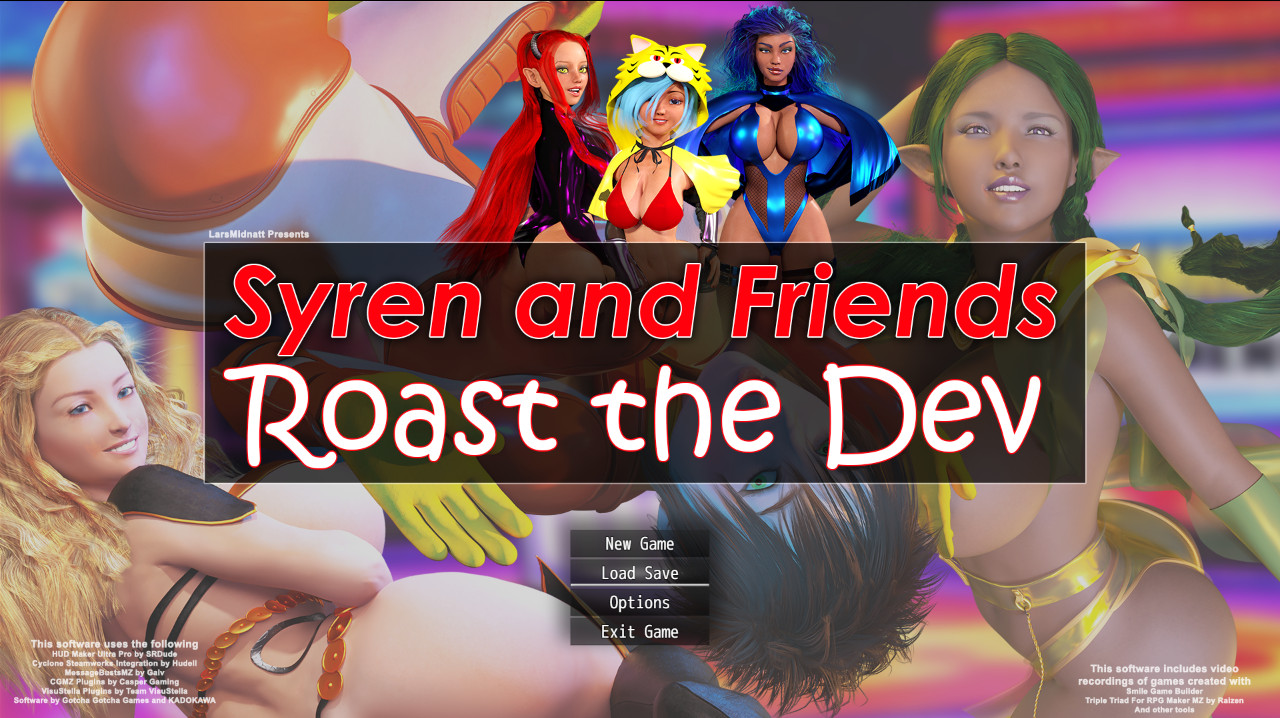 Release Date: 17-December-2022
Genre: 3dcg, 2dcg, 2d game, point and click, parody, monster girl, monster, female domination, big ass, big tits, lesbian, teasing, groping, humor
Censorship: None
Developer/Publisher: LarsMidnatt
Version: Final
OS: Windows
Language: English
Size: 452 MB
About This Game:
Join Syren and friends as they roast the dev for failing to be good at anything!
The poor dev has tried over and over,
but has been unsuccessful at completing any R18 projects lately. Syren,
Aoi and Lola expose the slacker in this hard-hitting expose!
Syren and Friends Roast the Dev is a short comedic diversion not too dissimilar from,
a heavily railroaded kinetic novel that lacks momentum.
Enjoy the cute and curvy cast as they talk about things only a geriatric millennial would understand.
Not quite a game, not quite a visual novel.
This software has a few rare and sporadic interactive elements that do not impact the overall narrative.
Assuming there was a narrative, to begin with.
It does have a few neato hidden object puzzles to solve, a few painful unskippable videos,
and some semi-lewd load screens if you are into that sort of thing.
All characters are 180 years or older.​

Syren_and_Friends_Roast_the_Dev.rar

Syren_and_Friends_Roast_the_Dev.rar

Syren_and_Friends_Roast_the_Dev.rar – 452.2 MB