Stee's Mysterious Sex Dungeon: The Maze of TItflation 1 [JP-EN]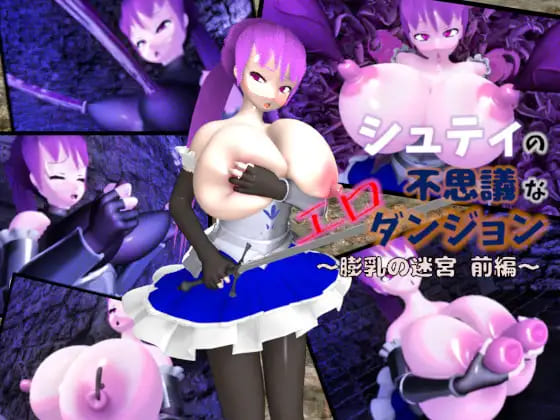 Release Date: 20-November-2021
Genre: Anime, 3D Works, Breast Milk, Milking, Tentacle, Interspecies Sex, Nipple, Penetration
Censorship: Yes
Developer/Publisher: Seven Rord Junction
Format: MPEG-4
Resolution: 1920×1080
Duration: 00:15:03 + Bonus
Language: English, Japanese
Size: 5.42 GB
A new dungeon was discovered on the outskirts of town a few days ago. Nothing has happened yet, but the residents are concerned, so a request was sent out to investigate and seal the ancient structure. Since no monsters have been sighted, it's a pretty easy job with a relatively high reward, too.
Rookie swordswoman Steel Sapphire is the one who undertakes the quest, But everything is not as it seemed, and the labyrinth is loaded with dirty traps and naughty monsters!
Includes Japanese and English language versions.
Play time: 15:31
Features two bonus endings for floors 0 and 3, as well!

Stee_s_Mysterious_Sex_Dungeon_The_Maze_of_TItflation_1.part1.rar
Stee_s_Mysterious_Sex_Dungeon_The_Maze_of_TItflation_1.part2.rar

Stee_s_Mysterious_Sex_Dungeon_The_Maze_of_TItflation_1.part1.rar
Stee_s_Mysterious_Sex_Dungeon_The_Maze_of_TItflation_1.part2.rar