Special Request Official Ren'Py Edition v1.6 [Nemiegs]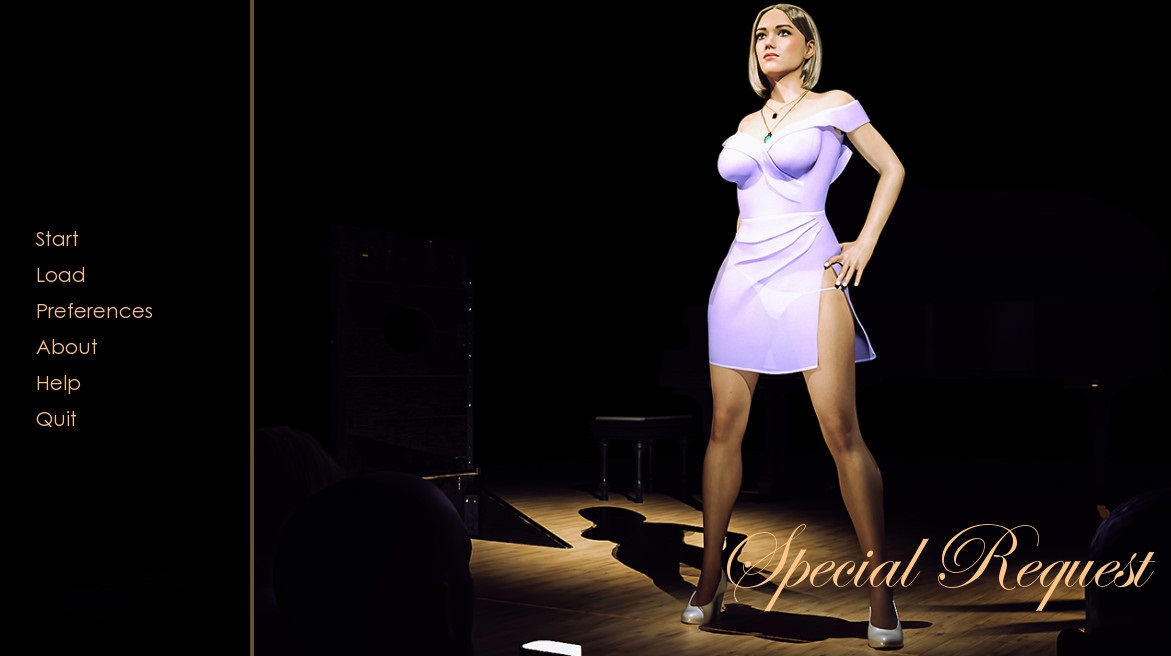 Updated: 04-March-2023
Genre: Female protagonist, Corruption, Blackmail, Vaginal sex, Anal sex, Group sex, Animated
Censorship: None
Developer/Publisher: Nemiegs
Version: 1.6
OS: Windows
Language: English
Size: 5.28 GB
About This Game:
This is the official Renpy remake of the game Special Request. Renders and animations remastered.
The game is about a successful woman that gets involved in somebodies' game behind her back. The story will lead to the discovery of some secrets in a City, and the once sunny environment will show its dark side now. The main protagonist will have to endure blackmail and corruption, and there will be other fetishes to meet as well. Will she be able to fight her life back again?​
Changelog: v1.6
A hard morning with a surprise awaits Laura, who brought Brute home due to circumstances or her indiscretion.
Friday is payday, if you know what I mean. It's also someone's birthday, and maybe Laura will sing a song…
After the presentation of its products, PAM will open its first charity ball. How will Laura fare there?
Laura will have an unexpected meeting with a friend.
And yes, he is back. How will Oliver react to Laura's transformation? Will he decide to go on a business trip again on Monday?
I would advise Laura not to go to the brothel tonight…
Also, I could advise her to be careful about who she talks to… She might get into big trouble…
Friday, Week 4
621 images
69 animations

Special_Request_Official_RenPy_Edition-v1.6-pc.zip

Special_Request_Official_RenPy_Edition-v1.6-pc.zip

Special_Request_Official_RenPy_Edition-v1.6-pc.zip – 5.3 GB