Space Rescue: Code Pink [v9.5] [Robin]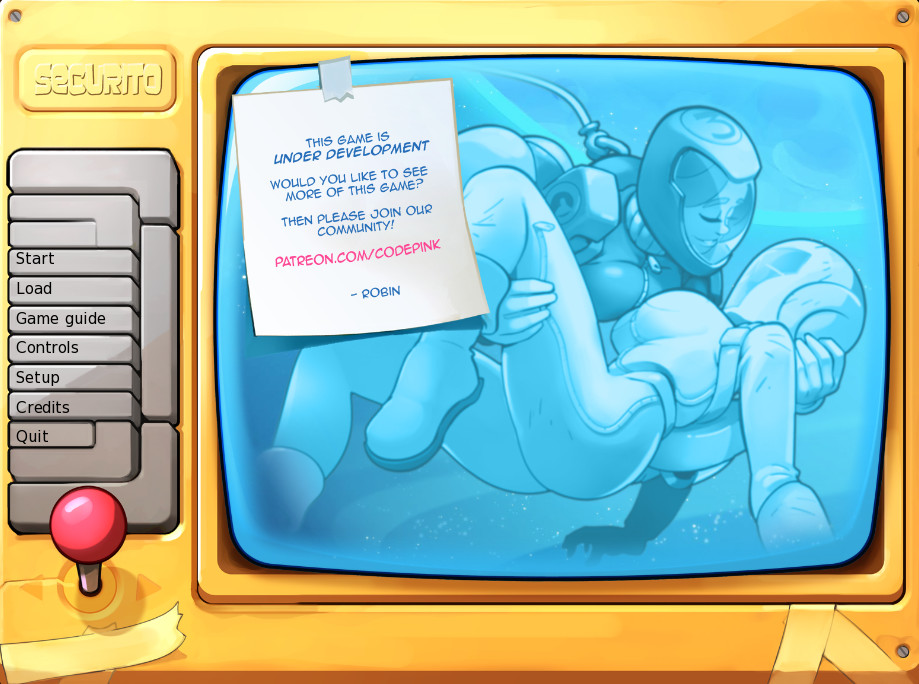 Updated: 05-April-2023
Genre: 2DCG, Male protagonist, Point & click, Adventure, Anal sex,Oral
Censorship: None
Developer/Publisher: Robin
Version: v9.5
OS: Windows
Language: English
Size: 842 MB
About This Game:
In this game you play as Keen; a young mechanic that just landed his first job on a 'Rescue & Relax' Ship.
Keen's task is simple; make repairs where ever needed! But every time Keen helps out one of his attractive crew members, he seems to end up in more and more a dubious situations!
While exploring the spaceship, you can gather items, build repair-parts & play various mini games – this will allow you to progress through the storylies & get you the girl!
v9.5
What's new compared to the last game?
New Location: H VR Room Entrance
New Location: H VR Room Playfield
New Location: H VR Room Arena
New Location: H VR Room Changeroom
New Location: H VR Room Grandstand
New Minigame: Wrestle Chess
New challenge: Building Equipment
New challenge: Poster Placement
Scene: 'Timing Tonda 1'
Scene: 'Timing Tonda 2'
Scene: 'The Match' ( with 2 random outcomes, 4 random takedowns).
1 XXX scene for Sandy (starts halfway her previous scene)
Many new character poses, several changed backgrounds (to add items) , one music track, various items and additional story art.
I also fixed the spelling errors you found, thanks!

Space_Rescue_Code_Pink_v9.5_Robin_PC.zip
walkthrough_srcp_9-5_april_2023-1.pdf

Space_Rescue_Code_Pink_v9.5_Robin_PC.zip
walkthrough_srcp_9-5_april_2023-1.pdf

Space_Rescue_Code_Pink_v9.5_Robin_PC.zip – 842.8 MB
walkthrough_srcp_9-5_april_2023-1.pdf – 2.6 MB