Second Class [v0.92] [taco7]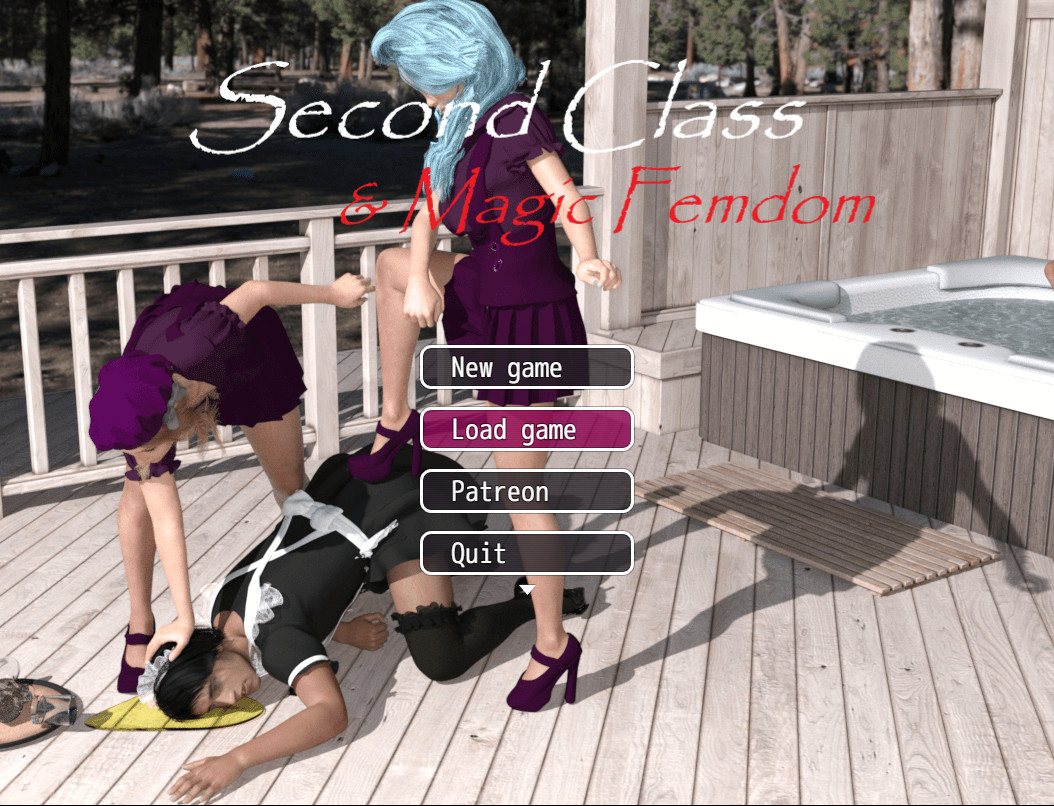 Updated: 06-December-2021
Genre: 3DCG, 2D game, Male protagonist, Female domination, Spanking, Trap, Anal sex, Oral sex, Cosplay, Foot-worship, Ass-worship
Censorship: None
Developer/Publisher: taco7
Version: v0.92
OS: Windows
Language: English
Size: 3.25 GB
About This Game:
The game is set in a matriarchy, where women posses magical powers and rule over men. the game centers around a young man, the two women he shares his house with, and his journey to accept his place in this world.
The mechanics of the game are going to center around the clothing you wear. You will be able to pick what your character wears at all times, and the events and characters in the world will react to what you are wearing.​
Changelog: v0.92
Added day 4 of the rough route. day 4 of the gentle route coming in a few weeks.
This is another update that is wider than it is long, mostly to due to the different dates you can go on. I encourage everyone to play through all the dates. They're quite unique, and as the game approaches it's conclusion, you will have to choose between one of the girls, your landlord, or your roommate. Sarah might also chose you, depending on your decisions.
Make sure you're playing around with your clothes. With the exception of Kylie's date, every scene in day 4 should react to your clothing choices. Some will completely change the images, others just the dialogue.
Old saves should work, but I have included a save that will jump you to the beginning of day 4 and get you set up with your previous choices.

Second_Class_0.92_pc.rar

Second_Class_0.92_pc.rar