School Basket Buddies [ Episode Two] [Boys3D]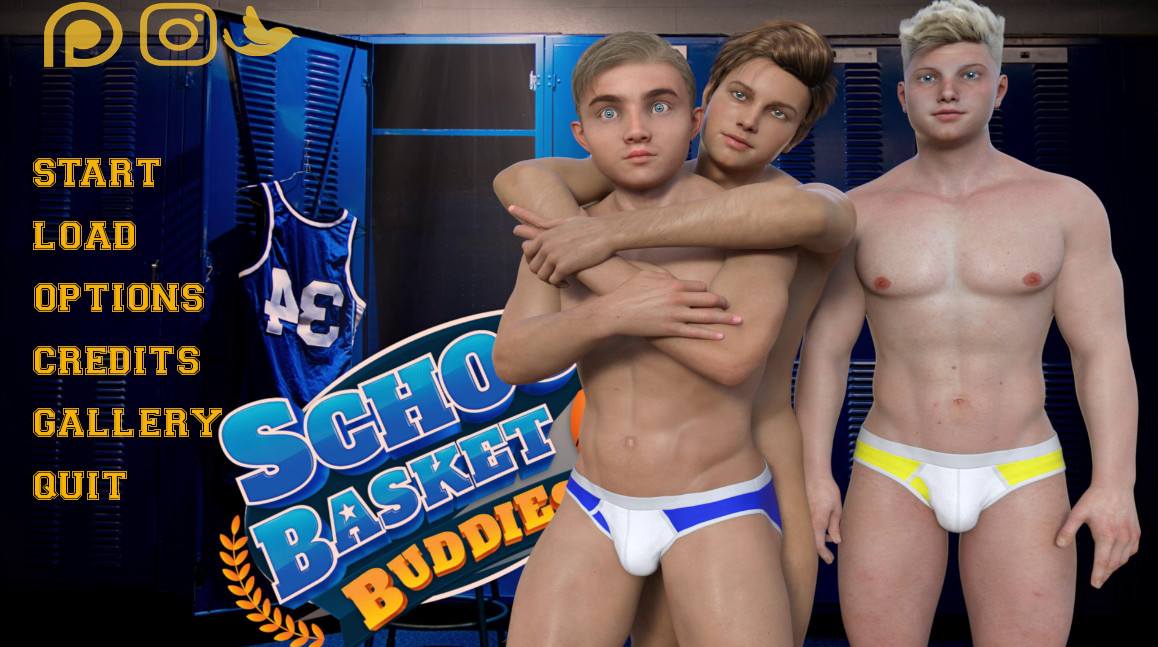 Updated: 16-August-2021
Genre: 3dcg, male protagonist , gay,voiced, school setting, romance, masturbation, anal sex,
Censorship: None
Developer/Publisher: Boys3D
Version: Episode Two
OS: Windows
Language: English
Size: 2.06 GB
About This Game:
The main character is Toby, an 18yo student who's madly in love with Axel – his buddy and the basketball team captain… Toby tries to do everything that could make Axel finally stop treating him as just a friend, and eventually become his significant other.
Is he gonna succeed? Or maybe someone else will steal Toby's craving -for-love heart? Find out for yourself.
School Basket Buddies is a gay-themed, voiceover, NSFW visual novel that includes a lot of full-frontal nudity and many erotic elements.
VN focuses on a life of a group of eighteen years old high school students who all play in a local basketball team.
Become a part of their everyday lives, witness emotional rollercoasters, and those times when hormones take over.
Boys3D is creating NSFW gay themed games/art/zine/smutty images

SBB_EPISODE_TWO-1.0-pc.rar

SBB_EPISODE_TWO-1.0-pc.rar