Room Girl [R1.3] [Illusion]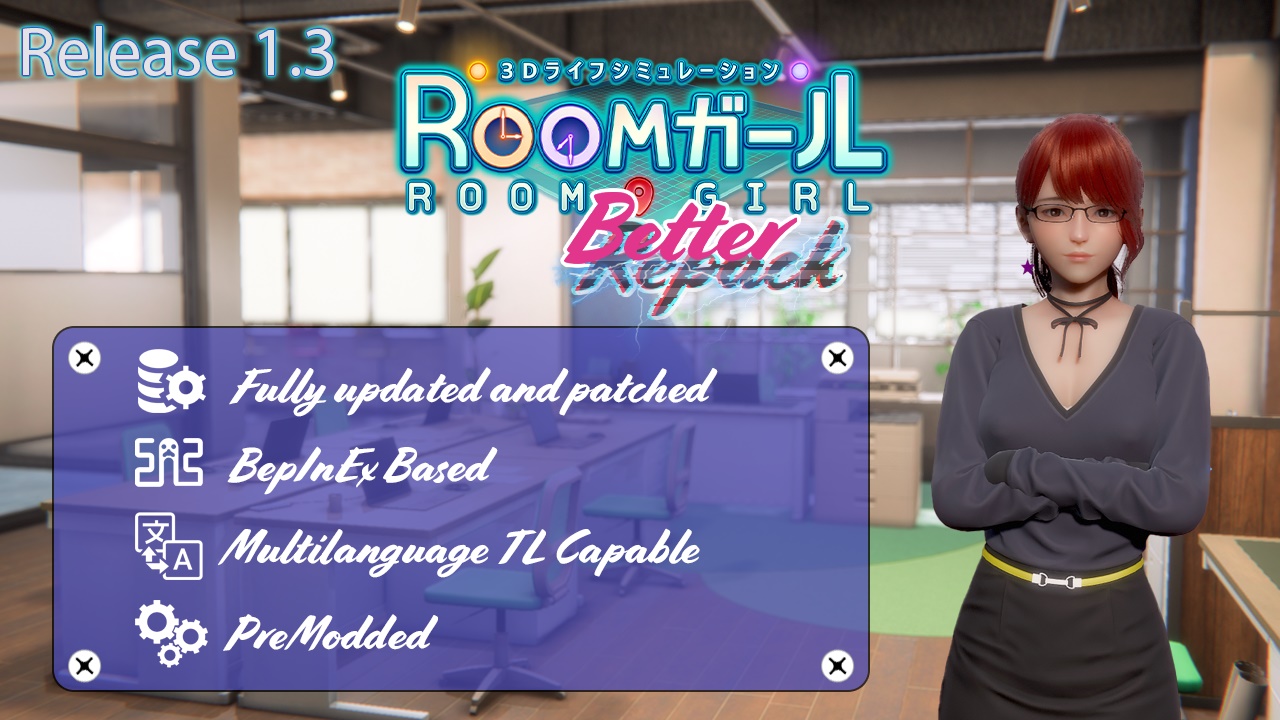 Updated: 20-October-2022
Genre: 3D Game, Animated, Big Tits, Character Creation, Cosplay, Romance, Teasing,Big Breasts,Big Tits, Small Tits, Anal, Oral, Creampie, Dirty Talk
Censorship: Yes
Developer/Publisher: Illusion
Modder: ScrewThisNoise
Version: R1.3
OS: Windows
Language: Japanese, English (MTL)
Size: 10.69 GB

About This Game:
Simulate life in 3D!
All the freedom you need to create your own hyper-realistic 3D character!
Become a part of her life and control everything to your liking in the ultimate life simulator!
Watch over her, guide her, and give her the best life that you can!​
Changelog:
Release 1.3:
(*) = Optional mod (**) = Utility (x) = Hardmod
Applied official update roomgirl02plus1014cs9rp_sub
Applied official update roomgirl3roomstudio
Bundled Illusion demo scenes from official uploader
Duplicated all plugins for studio
Updated IllusionLaunchers to v3.3.2
Updated enimaroah's SB3U to v22.3.6
R1:
– Added BepInEx ConfigManager
– Added SpockBauru's EnableFullScreenToggleIL2CPP v0.7
– Added SpockBauru's EnableResizeIL2CPP v0.7
– Added SpockBauru's GraphicsSettingsIL2CPP v0.7
– Added SpockBauru's MessageCenterIL2CPP v0.7
– Added SpockBauru's MuteInBackgroundIL2CPP v0.7
– Updated BepInEx UnityIL2CPP to v6.0.0 BE 656

_ScrewThisNoise__RoomGirl_BetterRepack_R1.3.7z

_ScrewThisNoise__RoomGirl_BetterRepack_R1.3.7z

_ScrewThisNoise__RoomGirl_BetterRepack_R1.3.7z – 10.7 GB