Reunion v0.60 [Karabinek]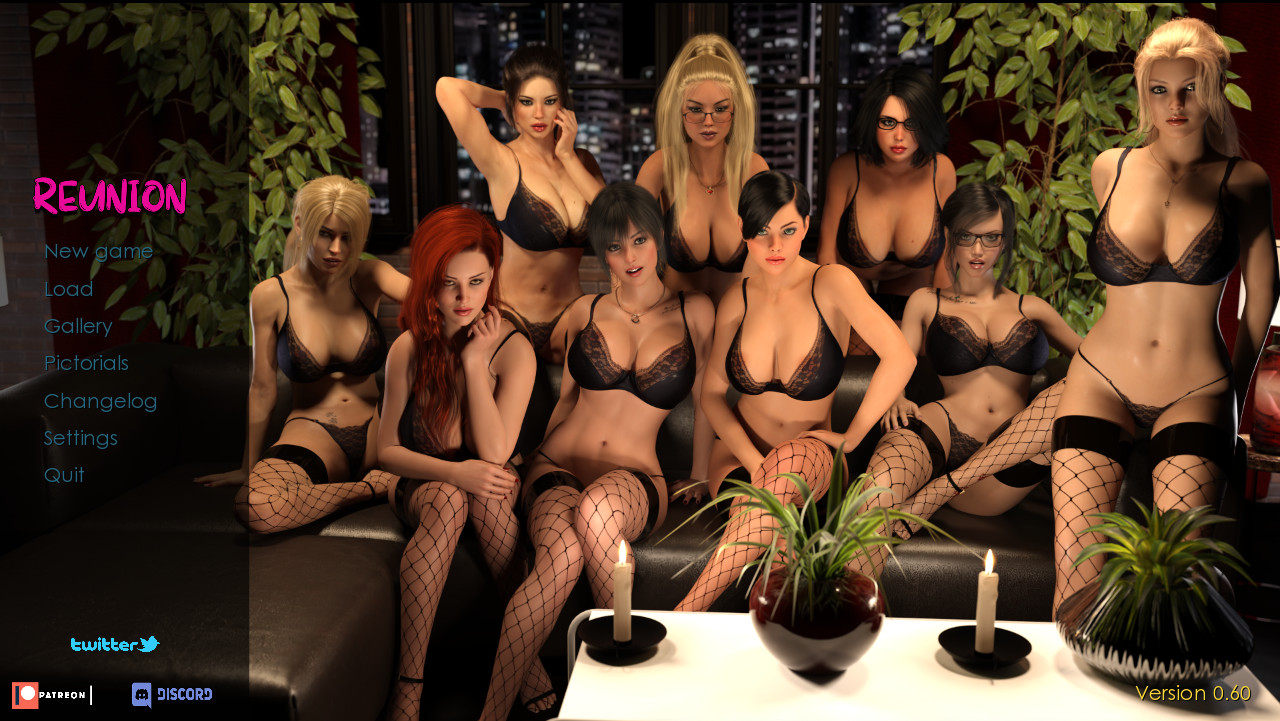 Updated: 02-July-2023
Genre: 3DCG, Animated, Male protagonist, Harem, Big tits, Big ass, Lesbian, Masturbation, MILF, Anal sex, Corruption, Vaginal sex, Romance, Virgin
Censorship: None
Developer/Publisher: Karabinek
Version: 0.60
OS: Windows
Language: English
Size: 5.65 GB
About This Game:
You play the role of a 27-year-old man who returns to his hometown after nearly 10 years to hear his father's last will and testament. You control the MC as he attempts to exact revenge on Linda, the woman who ruined his life, because of whom he had to leave town and leave his family and closest friends. Plotting his revenge, the MC falls deeper and deeper into the world of secrets of his father, discovering things he never had any clue about. The MC will have to come face-to-face the past as well as with dark side of his hometown and finally, after many years, close this chapter of his life. Help the MC find out the truth by playing "REUNION."​
Changelog: v0.60
– Day 14 with over 2000 pictures, 14 animations and 5 sex scenes.
– new girls: Kayla, Jade (a red haired beauty with small or large breasts), Paige, Amber, Lucy and Maya.
– Days 1 to 4 have been fully re-rendered with all new visuals.
– Days 5 to 6 – I partly rendered new pictures and partly improved the quality of the existing ones.
– Days 7 to 13 – I improved the quality of some of the pictures.
– The main story has not changed, but the stories for Keira/Megan, Sandra/Emily and Karen/Jessica have changed.
– Sandra and Emily have been affected the most and their paths have changed the most.
– All dialogue has been reviewed and a lot of changes have been made to enhance and expand the story to make your experience better.
– Added a walkthrough – if you turn it on in the settings menu for most choices, you will get a hint and it will be easier for you to decide what to choose.
– Improved the scoring notification and added pregnancy points – completely redesigned the photo gallery and pictorials.
– Improved and extended the statistics.
– Changed the game prologue and added an age verification page.
– Improved the appearance of the main menu.
– Removed the annoying movies at the beginning and end of the day and replaced them with something simpler.
– Proofread the entire story and improved the English language significantly.
– And most importantly, I improved the game code by removing most of the bugs.

Reunion-0.60-pc.zip

Reunion-0.60-pc.zip

Reunion-0.60-pc.zip

Reunion-0.60-pc.zip – 5.6 GB