Race of Life [Ep.2 Extra] [Underground Studio]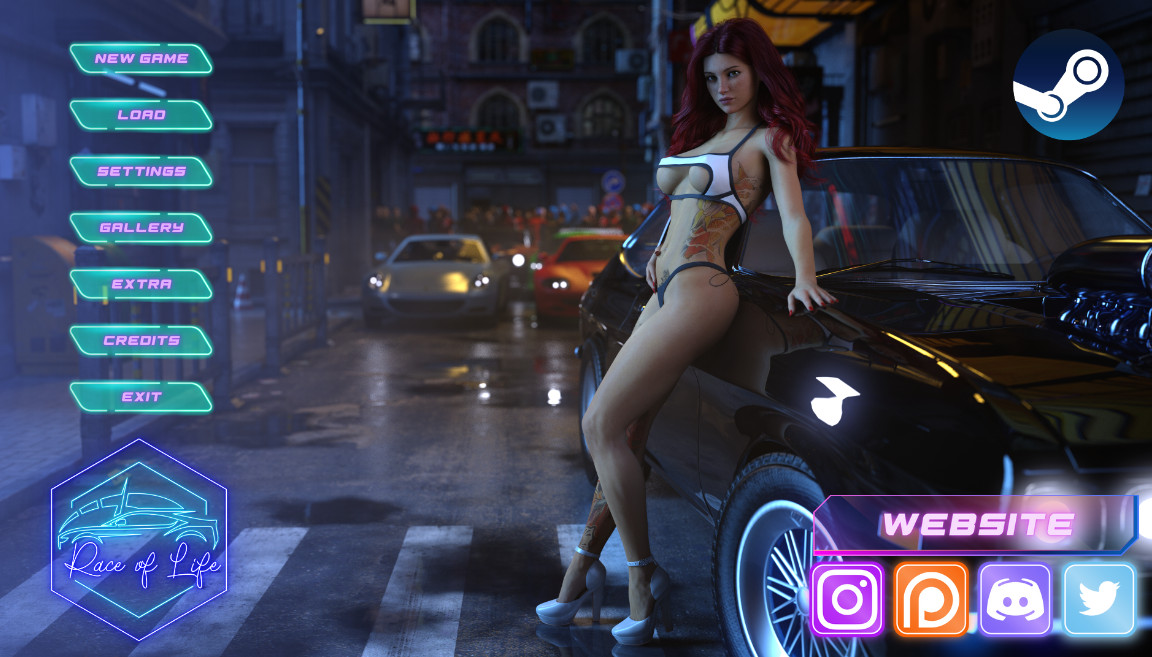 Released: 08-September-2023
Genre: 3DCG, Male protagonist, Animated, Dating sim, Big ass, Big tits, Creampie, Exhibitionism, Handjob, Groping, Milf, Masturbation, Oral sex, Teasing, Vaginal sex, Voyeurism, Point & Click, PoV, Romance
Censorship: None
Developer/Publisher: Underground Studio
Version: Ep.2 Extra
OS: Windows
Language: English
Size: 2.91 GB
About This Game:
Meet Jake, a 30-something divorcee rebuilding his life.
He's smart, attractive and confident, and he knows it.
You'll need to guide Jake through a challenging workplace,
dealing with a vicious ex-wife who wants to keep Jake away from his six-year-old daughter,
personal tragedy, navigating the dangerous underground racing scene,
and the various tempting women who want to grease Jake's dipstick.​
Changelog: Ep. 2 Extra
4035 new renders (compared to 1400 in Episode 1, so now we have a total of 5435 renders)
152 new animations (Episode 1 – 38 animations, so we have 190 animations in total, without the Extra scenes)
56 new music tracks (Episode 1 – 18, so 74 total)
43 new sound effects (Episode 1 – 38, so we have 81 in total)
7 new lewd scenes (Episode 1 – 3 lewd scenes, not counting Extra, so 10 in total)
1 new mini-game
2 new race scenes (Episode 1 – 1 race scene, so 3 in total)
9 new characters
new main menu
favorites render gallery
glossary as a new phone app
10 new phone wallpapers
turned off naming your save by default
you can now use your keyboard to progress through the phone messages
new 3D model for Kris Sweet
"Asshole" and "Good_Guy" variables are combined into "mc_personality"
fixed a lot of typos and inconsistencies in Episode 1
roughly 22,000 new lines of code
550 pages, 186,339 words of script (Episode 1 – 207 pages, 63,429 words, so a total of 757 pages,249,768 words) – that's an estimation of course and it contains notes, repetition of texts etc. It'd be hard to count it correctly.
6+ hours of gameplay

RaceOfLife-Episode-2-Extra-pc.zip

RaceOfLife-Episode-2-Extra-pc.zip

RaceOfLife-Episode-2-Extra-pc.zip