Princess Knight Liana ~Princess Souta's Dirty Crest Torture~ [Final] [Ibotsukigunte]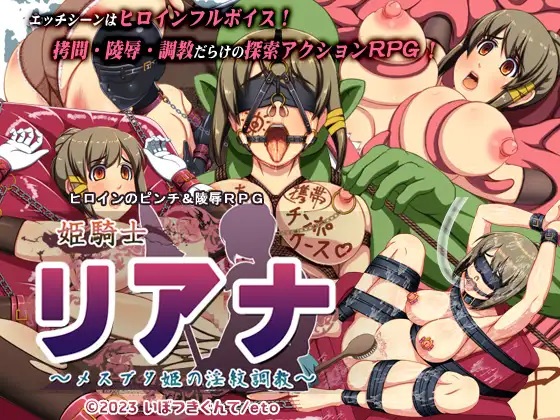 Released: 29-July-2023
Genre: 2D Game, 2DCG, Adventure, Ahegao, Anal sex, Animated, Big ass, Big tits, Bukkake, Censored, Creampie, Corruption, Fantasy, Female domination, Female protagonist, Futa,Trans, Groping, Group sex, Handjob, Humiliation, Internal view, Japanese game, Lesbian, Male domination, Masturbation, Multiple endings, Multiple penetration, Monster, Oral sex, Rpg, Sex toys, Sexual Harassment, Slave, Spanking, Puzzle, Sex toys, Slave, Tentacles, Urination, Vaginal sex, Voiced
Censorship: Yes
Developer/Publisher: Ibotsukigunte
Version: Final
OS: Windows
Language: English
Size: 451 MB
About This Game:
Riana, a princess who is praised as a princess knight by the people. In her kingdom, recently there have been frequent incidents of orcs taking her girls and trafficking them.
Princess Liana who rushed to the scene after receiving the news of the orc invasion She bravely confronts the orcs and successfully repels them. But she was caught in a trap where she chased an orc who had escaped, She is trapped in the hideout of a human trafficking organization. Waiting for Princess Liana there is the ruthless fornicator Ida.
Ida wants Princess Liana to be her trafficking product, She engraves her dirty crest on her body and gives her pleasure and shameful training. Can Princess Liana protect her pride as a knight and get out of her predicament?​

Princess_Knight_Liana_Final_eng.rar

Princess_Knight_Liana_Final_eng.rar

Princess_Knight_Liana_Final_eng.rar