Prince of Suburbia [v1.0 Beta] [ViM Studios]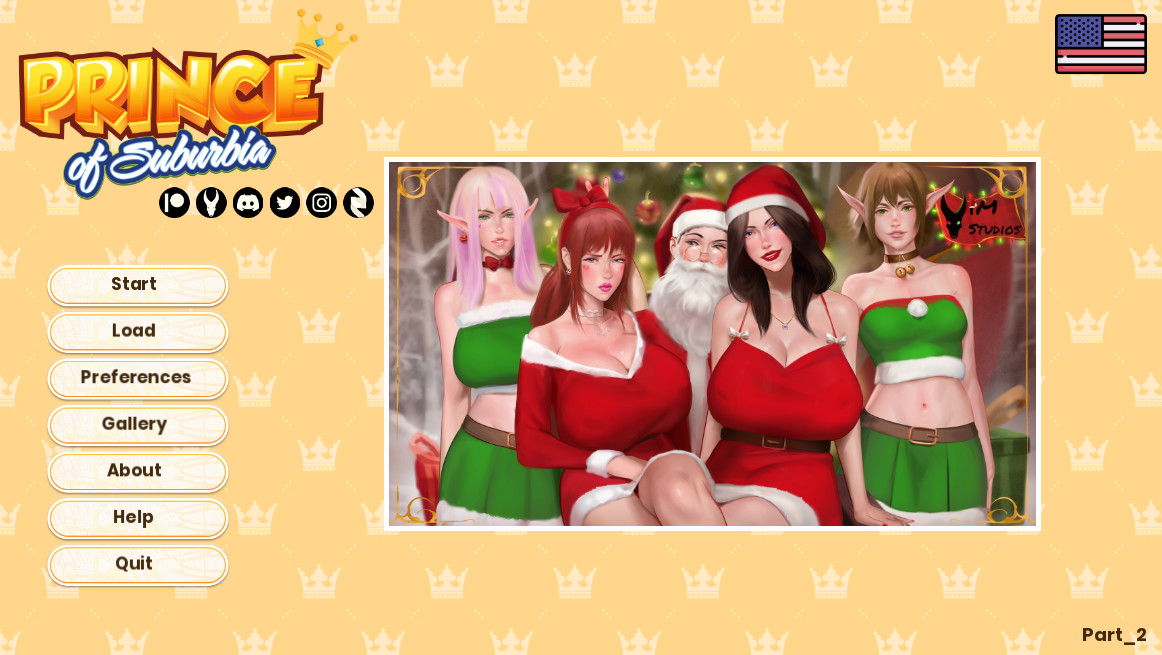 Released: 27-October-2023
Genre: 2DCG, Male protagonist, Animated, Big ass, Big tits, Incest, Blackmail, Dating sim, Female domination, Handjob, Lactation, Lesbian, Male domination, Masturbation, MILF, Oral sex, Sex toys, Vaginal sex, Virgin, Voyeurism, Kinetic Novel
Censorship: None
Developer/Publisher: ViM Studios
Version: v1.0 Beta + Gallery Unlocker
OS: Windows
Language: English
Size: 3.55 GB
About This Game:
Prince of Suburbia is a kinetic (linear) adult visual novel that will never leave you with blue balls. Simple sandbox navigation leads through a silly story full of hot women just waiting to seduce you, and be seduced by you.
(*Relationships are fully customizable.)

Medical research gone awry
Your stepmom* Catherine is a medical researcher who is drowning in bills. She needs to prove her new fertility medication is safe for human consumption, and fast. How will the side effects of this experimental drug affect her, and those around her?

Naughty neighbors
Your M.I.L.F. neighbor, Naomi, and her daughter, Heather, have devious plans for you and the women you live with. Will you fall victim to their seductions, or turn the tables on them?

A crowded home
Your stepsister* Sarah is struggling with her own issues and seems to push away everyone who cares about her. Will she ever open up to you and accept your… help?

To add to the chaos, stepaunt* Sonia and stepcousin* Fiona also need a place to stay. Will they be polite houseguests welcomed with open arms, or will they make themselves a little too comfortable?

PrinceOfSuburbiaRewrite-Part_2_v1.0_BETA_pc_linux.zip
Gallery_Unlocker.rar

PrinceOfSuburbiaRewrite-Part_2_v1.0_BETA_pc_linux.zip
Gallery_Unlocker.rar

PrinceOfSuburbiaRewrite-Part_2_v1.0_BETA_pc_linux.zip
Gallery_Unlocker.rar