My Lust Wish v0.8.5 [SRT]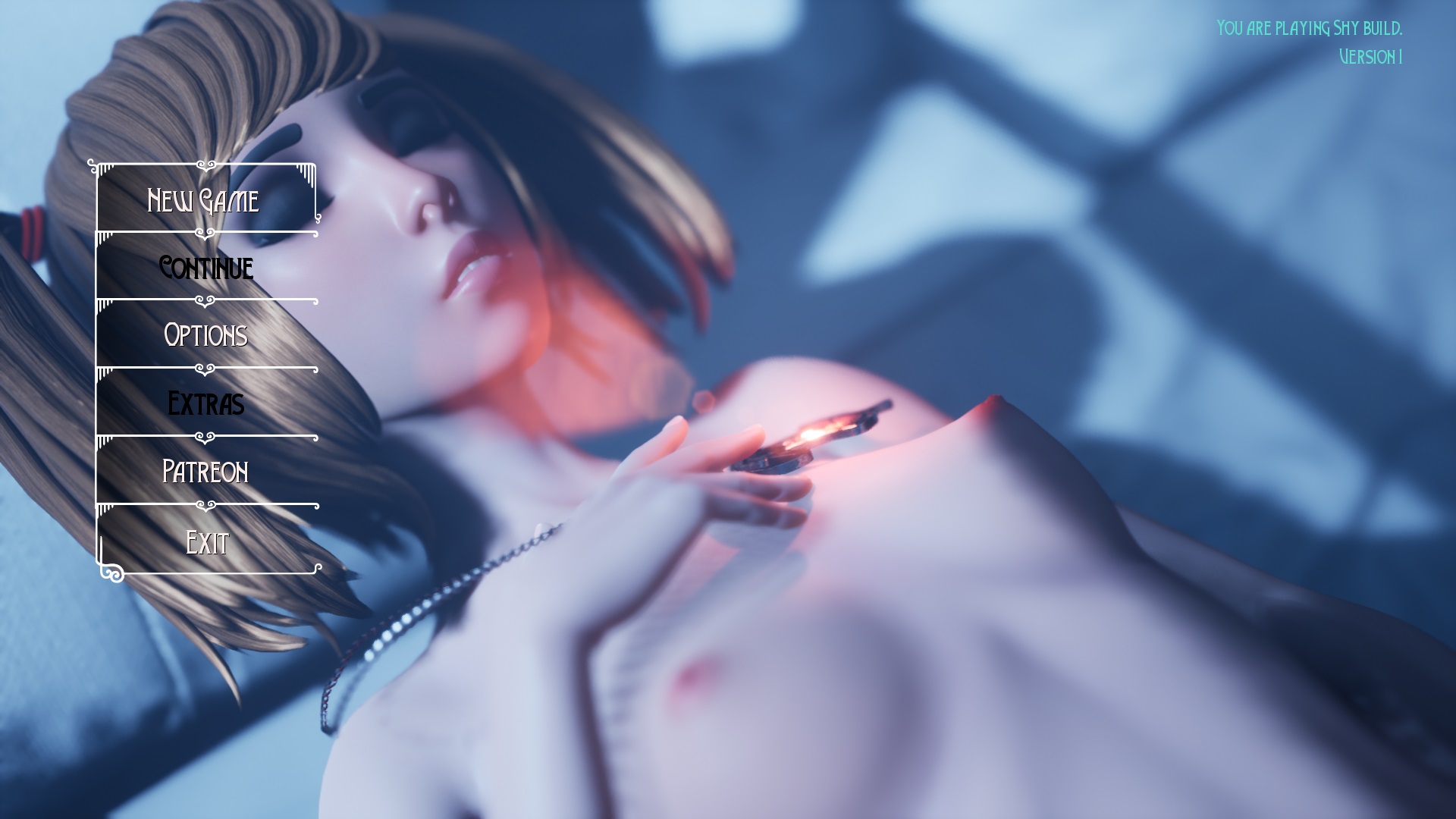 Adult video game (18+)
Updated: 20-May-2023
Genre: Open world,3DCG, Anal sex, Animated, Coercion, Female protagonist, Masturbation, Lesbian, Urination, Vaginal sex, Sandbox, Female Heroine, Drama, Mystic, Clothes Changing, Virgin, Voyuerism
Censorship: None
Developer/Publisher: STR
Version: 100$ v0.8.5
OS: Windows
Language: English
Size: 7.20 GB
About This Game:
Ashley came to a small sweet town to study at the university. She will have to survive in this city on her own, earn money, buy food and things, study at the university, etc. There are lots of ways Ashley can earn money to expand her wealth and become a "filthy" rich girl! Ashley's life is in your hands, giving you full control over every function in her life … including hardcore sex! Your wish will eventually become her actions, as you progress forward through her lust levels, accessing new lewd features of the game.
Real-time action in 3D open world
Time system with day/night cycle and weather cycle.
A small town with a lot of activities and events.
100+ unique NPCs that player can interact with and that will react to player actions.
The dramatic story-line with mystic and horror elements.
Character management system gives you control over Ashley's needs and desires. You'll have to satisfy Ashley's hunger, thirst, toilet, hygiene, sleep, arousal and many more desires she gains.
Dynamic character customization – the way Ashley looks fully depends on your actions. Make Ashley the way you like.
Ashley starts working as a cashier, or as a pizza delivery girl, but eventually can become a prostitute, a porn actress, or a business-woman
Lust system – during the game, Ashley can transform from a shy girl to a more opened and lust one
Cloth system – Ashley can wear underwear and outwear at the same time, though may not ;). In general, we have 11 cloth slots
QTE sex system gives player immersive control over sex scenes and orgasm speed. Your suссess gives you more exp for unlocking new sex poses
Unreal Engine powered graphics makes sure that every character and location are detailed as much as possible
Gameplay: My Lust Wish is an Adult LifeSim RPG Sandbox.
Our team was inspired by adult Skyrim/Fallout mods, and such games like Bully.
CHANGE LOG FOR THE v0.8.5:
New Content:
Main quest finalization (Sex In The City).
New characters: Solomon Levine.
New Location: Detective Agency.
New location: Purple Paradise.
New Location: Third Floor (Rich Hotel)
New male character model and skin.
Systems:
Job system (Inside or Outside Diner).
Waitress job. Earn some cash or satisfy customers.
Full Gamepad Support.
Privacy system (First iteration).
Higher exhibitionism will allow masturbation in public or less private areas.
Stats improvements.
"Needs" when neglected will apply debuffs (speed/visual impairment, smelly effect).
Endurance increases max stamina (max stamina will be double).
Arousal will decay over time. (Low Hygiene will enhance the effect).
Level Design:
University Infirmary revamp.
Camping grounds behind Uni.
Swimming pool moved to the front.
Misc:
FidelityFX Super Resolution 2.1 has been added (disabled by default). You can find it in the graphics settings (as FSR2.1).
Sex animations now have genital deformation.
Slut strut animation (when Ashley has high lust)
Teddie new outfit.
Fixes:
Lighting has been improved.
PostProccess effects have been improved.
Fixed Hair collision.
Camera collision improvements.
Dialogue handling improvements.
Workout improvements.
Known Issues:
Some NPCs might have their genitals exposed.
Minimap is currently not working correctly.
Notebook text might not be properly aligned.
Makeup also applies to Ashley's waist.
Some dialogues may have the wrong speaker name.
Temporarily disabled "custom naming" saves.

My_Lust_Wish_100_Perverted_0.8.5.zip
Lewd.Edition.Patch_085.rar

My_Lust_Wish_100_Perverted_0.8.5.zip
Lewd.Edition.Patch_085.rar

My_Lust_Wish_100_Perverted_0.8.5.zip – 7.2 GB
Lewd.Edition.Patch_085.rar – 1 KB