My Lust Wish v0.8.0 [SRT]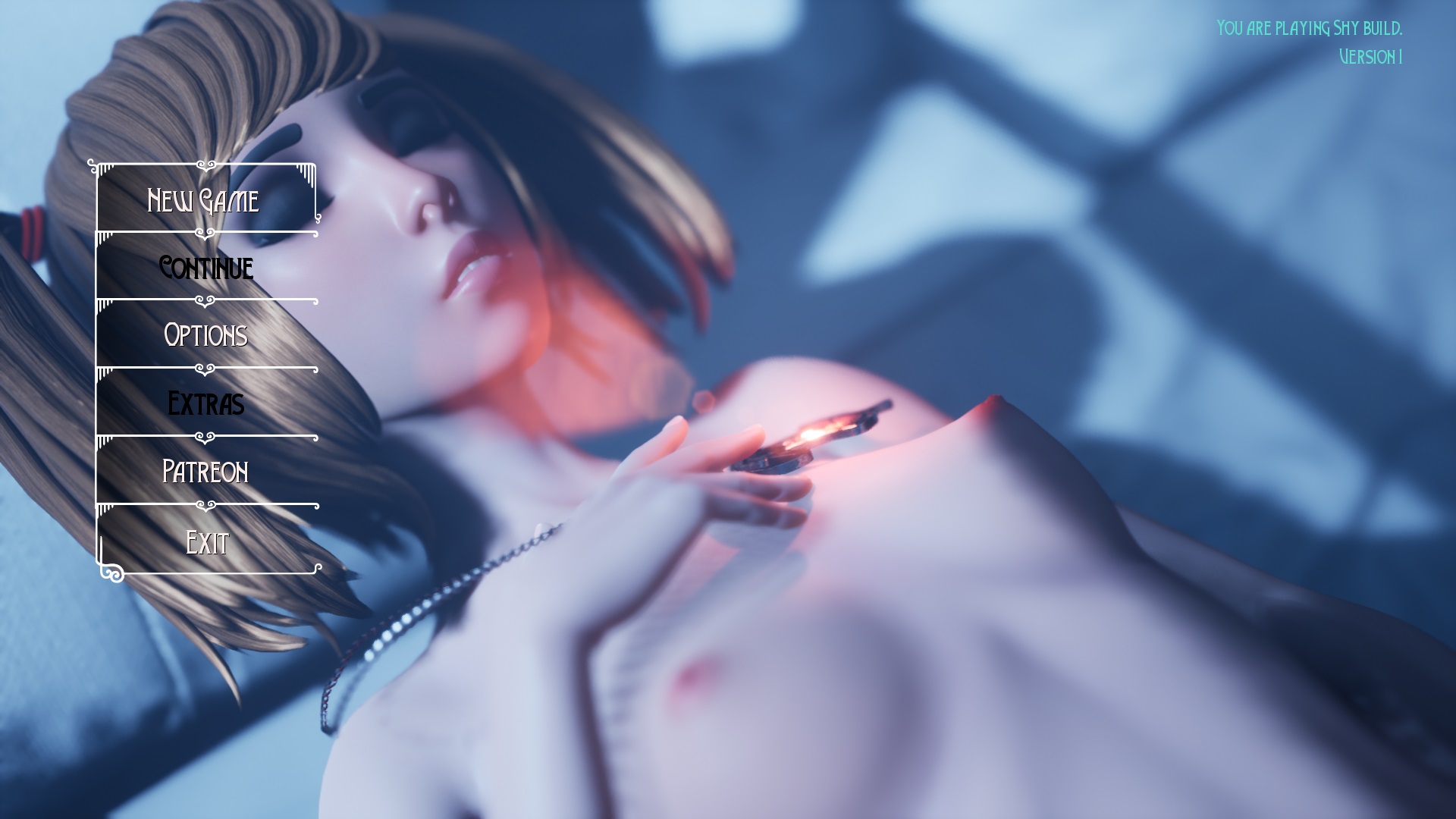 Adult video game (18+)
Updated: 12-February-2023
Genre: Open world,3DCG, Anal sex, Animated, Coercion, Female protagonist, Masturbation, Lesbian, Urination, Vaginal sex, Sandbox, Female Heroine, Drama, Mystic, Clothes Changing, Virgin, Voyuerism
Censorship: None
Developer/Publisher: STR
Version: 100$ v0.8.0
OS: Windows
Language: English
Size: 6.13 GB

About This Game:
Ashley came to a small sweet town to study at the university. She will have to survive in this city on her own, earn money, buy food and things, study at the university, etc. There are lots of ways Ashley can earn money to expand her wealth and become a "filthy" rich girl! Ashley's life is in your hands, giving you full control over every function in her life … including hardcore sex! Your wish will eventually become her actions, as you progress forward through her lust levels, accessing new lewd features of the game.
Real-time action in 3D open world
Time system with day/night cycle and weather cycle.
A small town with a lot of activities and events.
100+ unique NPCs that player can interact with and that will react to player actions.
The dramatic story-line with mystic and horror elements.
Character management system gives you control over Ashley's needs and desires. You'll have to satisfy Ashley's hunger, thirst, toilet, hygiene, sleep, arousal and many more desires she gains.
Dynamic character customization – the way Ashley looks fully depends on your actions. Make Ashley the way you like.
Ashley starts working as a cashier, or as a pizza delivery girl, but eventually can become a prostitute, a porn actress, or a business-woman
Lust system – during the game, Ashley can transform from a shy girl to a more opened and lust one
Cloth system – Ashley can wear underwear and outwear at the same time, though may not ;). In general, we have 11 cloth slots
QTE sex system gives player immersive control over sex scenes and orgasm speed. Your suссess gives you more exp for unlocking new sex poses
Unreal Engine powered graphics makes sure that every character and location are detailed as much as possible
Gameplay: My Lust Wish is an Adult LifeSim RPG Sandbox.
Our team was inspired by adult Skyrim/Fallout mods, and such games like Bully.
CHANGE LOG FOR THE v0.8.0:
New Content:
Main quest: My Life as a Teenage Sex Demon.
Main quest: Sex In The City.
New characters: Spring Meadows, Hank Grubber, Brandon Ooze.
New Location: Rich Hotel.
New Location: Inside or Outside Diner.
New Location: Jenny's Apartment.
New Location: Buttload Bar.
Female Dorms: Magic Workshop (basement)
Tentacle sex with 8-Ball
New animations for using toys.
Systems:
Upgraded dialogue system
We migrated to a new dialogue system that will provide us with the functionality to expand the complexity of our dialogue logic.
Note: Dialogues and its logic migration result in some things being handled differently than before.
Visual update, added typewriter effect and rich text.
Conditional requirements won't show multiple copies.
Reworked character material (only female currently) (not final), plus performance gains due to other tweaks.
Notebook update: History renamed to Event log.
Simplified the UI and general improvement on the system.
Time system improvements.
Inventory/Storage updates
Tooltip(by hovering) will have clear information.
Price visibility and consumables will have an icon. (visuals are not final).
Interaction system improved and polished.
Misc:
Updated lighting on the Test Level.
Updated cheat menu.
GOD mode has been fixed
Ctrl+F Freeze stats.
Ctrl+R Reset stats.
Removed Christmas Theme.
Fixes:
Fixed pivot points of pickable static meshes.
Fixed sprint and stamina.
Fixed Time/Date UI.
Fixed the issue where Ashley would not stop peeing.
Camera inside Ashley.
LODs fixes.
Clean up inventory and dialogue systems.
Known Issues:
Minimap is currently not working correctly.
Some sequences might have offset items.
Notebook text might not be properly aligned.
Makeup also applies to Ashley's waist.
Some dialogues have the wrong speaker name.
Temporarily disabled "custom naming" saves.

My_Lust_Wish_100_Perverted_0.8.0.zip

My_Lust_Wish_100_Perverted_0.8.0.zip

My_Lust_Wish_100_Perverted_0.8.0.zip – 6.5 GB