My Girlfriend Gets Aroused Watching Me Having Sex With Another Girl [Material]
Adult Porn-Game
NFO
Release Date: 23-December-2018
Genre: Male Protagonist, Slutty Heroine, Heroine with Sexual Experience, Girlfriend Heroine, Unlockable Harem Ending, Multiple Endings, ADV, Threesome, NTR, Vibrators, Boobjob, Sex Public, Missionary Position, Blowjob, Handjob, Twin Blowjob, Masturbation, Voyeurism
Censorship: Yes
Publisher: Material & Dennou Club (Japanese) – Washi Translations (English)
Version: Final
OS: Windows
Language: English
Size: 1.81 GB
Description:
Kitamura Satoshi lives his happy university life with his girlfriend, Kawai Shiori. That is until one day she discovers a porn on his computer about a cheating wife.
Shiori confused by this runs away. After few days not talking to each other, she finally approaches Satoshi. Prepared for the worst, he thinks she is going to break up with him.
But she said something completely crazy: "H-have sex… in front of me… with another girl!"
And so their relationship complicates.
Important:
1. Extract and run "AdvHD.exe" with Applocale.
!!! Remove folder RIO. This is an update for the original Japanese version that overwrites Misa's route translation.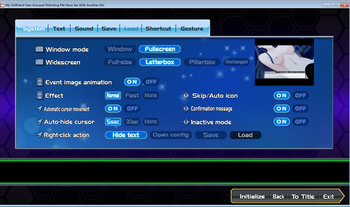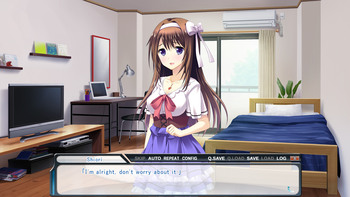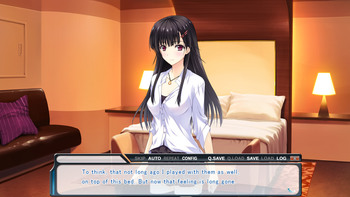 My_Girlfriend_Gets_Aroused_Watching.part1.rar
My_Girlfriend_Gets_Aroused_Watching.part2.rar
My_Girlfriend_Gets_Aroused_Watching.part3.rar

My_Girlfriend_Gets_Aroused_Watching.part1.rar
My_Girlfriend_Gets_Aroused_Watching.part2.rar
My_Girlfriend_Gets_Aroused_Watching.part3.rar