Lord King [v1.6 Final] [ArchonStudio]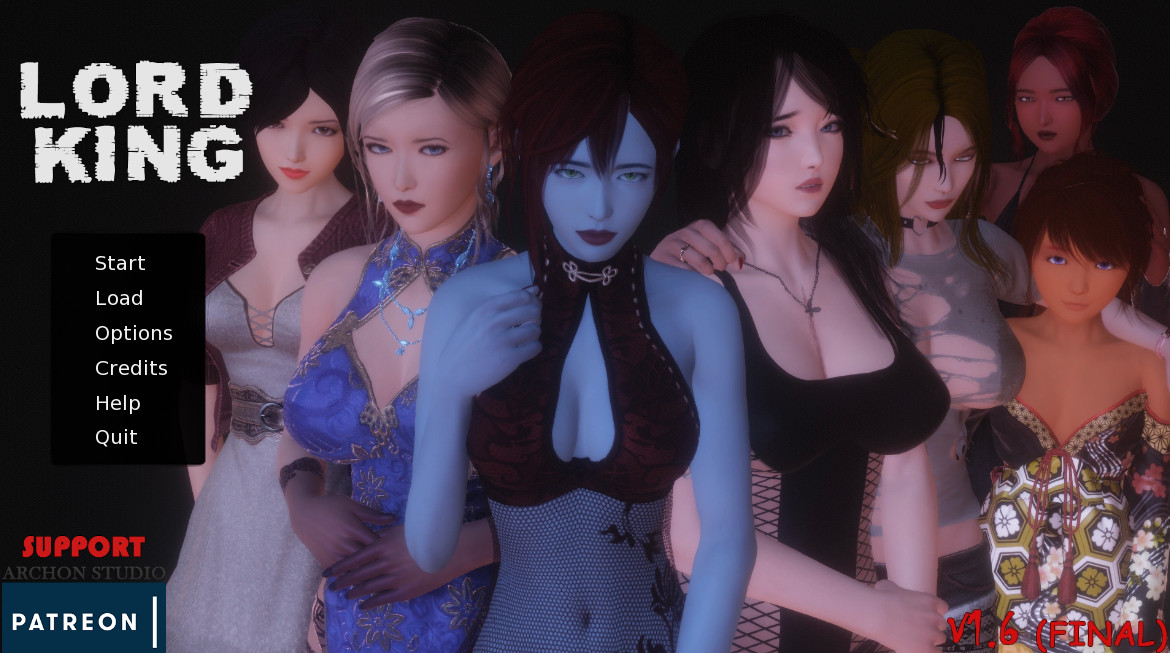 Updated: 07-September-2022
Genre: 3DCG, harem, male protagonist, corruption, slave, titfuck, vaginal sex, corruption, oral sex, male domination, sandbox, strategy, big tits, twins, creampie, footjob, incest, prostitution, teasing, virgin, animated, female domination, anal sex, spanking, romance, management
Censorship: None
Developer/Publisher: ArchonStudio
Version: 1.6 Final
OS: Windows
Language: English
Size: 1.54 GB
About This Game:
Lord King – this is a post apocalyptic visual novel, with elements of strategy. You will meet nine girls (with more to come): each with their own unique character traits and personalities. You will be able to 'recruit' each of them into your harem.
Each of them has her own personality and will treat you differently. Develop a romantic relationship with those you like, and choose the one who will one day be your wife-queen.
Our story takes place in a bleak setting, with most of the population wiped out and survivors afraid of the "taint" – a disease, which kills or turns those affected into mutant. Our story takes place in and around one of few remaining 'mostly' intact cities, surrounded by the radioactive wastelands.
Our hero came from wastelands to find his captured tribeswomen, who have been enslaved. As fate would have it, he becomes the head of one of city's districts, inheriting the title of 'lord'. Now you have power over people's lives …will you use it to save your tribeswomen, or take it further and become the king of the whole city!
Changelog: v1.6
The last story update of the game. You will watch how it ends. And you can choose how it ends.
It was a long journey. And it was hard at the end to make it complete. But we did it. My eternal thanks for all of you, folks, for playing the game, for your support and kind words. Without you I would never make it.

LordKing-1.6-pc.zip

LordKing-1.6-pc.zip

LordKing-1.6-pc.zip – 1.5 GB