Life Changing Choices – Episode 3 Part 1 [NiiChan]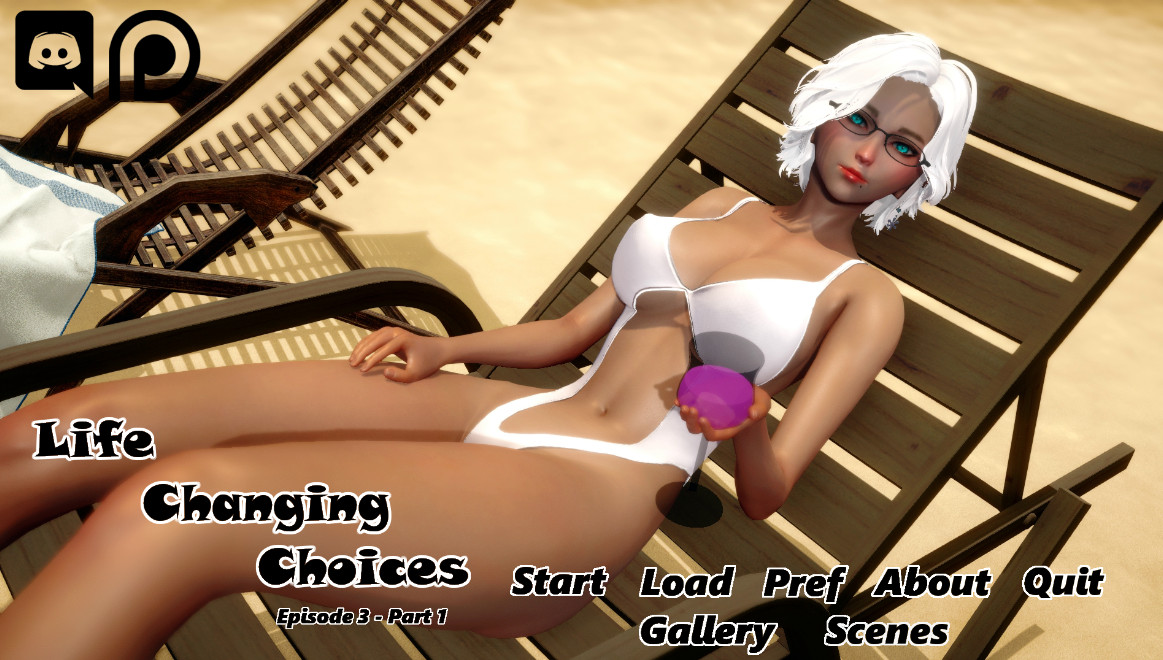 Updated: 13-December-2020
Genre: 3DCG, Male protagonist, Big tits, Animated, Masturbation, Harem, Romance, Virgin, Humor, Creampie, Oral Sex, Handjob, Vaginal Sex
Censorship: None
Developer/Publisher: NiiChan
Version: Ep. 3 Part 1 + Walkthrough
OS: Windows
Language: English
Size: 730 MB

About This Game:
You will play as the MC who is trying to move on in his life.
Carrying a regret and "what if's" in his mind, he will push through by doing better to have a brighter future.
While trying to change himself, he will unexpectedly find truth and answers.​
ChangeLog: Ep.3 – Part 1
– 200+ new renders
– 4 new background musics
– new main menu slide
– harem acceptance system added*
– special image gallery added
– Alice's events
– Eliza's events
– main story progress
* I humbly ask for you to start anywhere before Shina and MC's bathroom scene to activate Shina's Harem Acceptance.
* Now, what is Harem Acceptance? This is where things will get 'Hot' *evil laugh*. All the girls will have their own harem acceptance events in the future. Harem acceptance events will be triggered later by the Harem points(except Shina, since most of her events will be inside the harem acceptance). This system lets you choose either to reject or accept the girl into your harem. When Harem acceptance is activated, it will trigger certain events with that girl(mostly together with some other girl(s)). When it is deactivated, you will no longer see that certain girl's events in the future.

Life_Changing_Choices_Ep._3_Part_1.rar

Life_Changing_Choices_Ep._3_Part_1.rar