HOROS – monster slayer and lover of many [Final] [Lesson of Passion]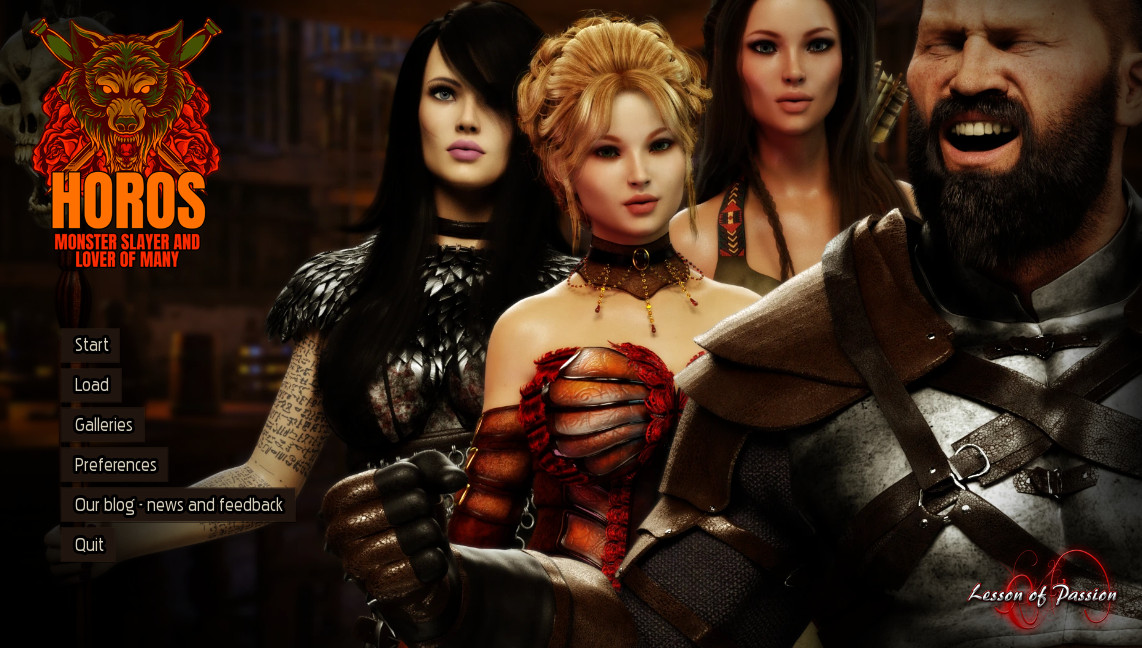 Release Date: 02-June-2023
Genre: 3DCG, Animated, Male Protagonist, Anal Sex, Big Ass, Big Tits, Footjob, Vaginal sex, Titfuck, Masturbation, Lesbian, Oral Sex, Adventure, Dating Sim, Fantasy, Monster, Point & Click, Romance, Rpg, Sandbox, Handjob, Sex Toys, Teasing, Group sex, Multiple Penetration, Graphic violence, Milf, Groping
Censorship: None
Developer/Publisher: Final
Version: Lesson of Passion
OS: Windows
Language: English
Size: 2.7 GB
About This Game:
Epic adventure game mixed with a visual novel and spiced with simple RPG elements.
Experience an immersive story with intriguing characters, enjoyable gameplay, and one-of-a-kind erotic sex scenes that blow you away.
"People say it was a miracle I survived. My wounds… they were too deep; I should've been dead three times over. I was lying in a pool of my blood when they found me, babbling like a madman. The farmers were inclined to end my misery and spare me needless suffering, but they couldn't bring themselves to kill someone in cold blood, so they dragged my not quiet corpse to the stables to let me die in warmth, at least a bit of comfort. Except… I didn't.
When they saw I was alive and recovering, improving… they took me to Swingmore. There's an innkeeper here, a good woman who wants to take care of me and let me… I don't know. I don't know nearly anything. But here I can rest till I'm ready to decide. To decide who I am, and maybe discover who I was."
This is how you got your new name, Horos, and the man you became. The monster-slayer, the lover of many. The seeker of what you lost.

HOROS_-_monster_slayer_and_lover_of_many.7z

HOROS_-_monster_slayer_and_lover_of_many.7z

HOROS_-_monster_slayer_and_lover_of_many.7z

HOROS_-_monster_slayer_and_lover_of_many.7z – 2.7 GB