HoneyCome come come party [Final] [ILLGAMES]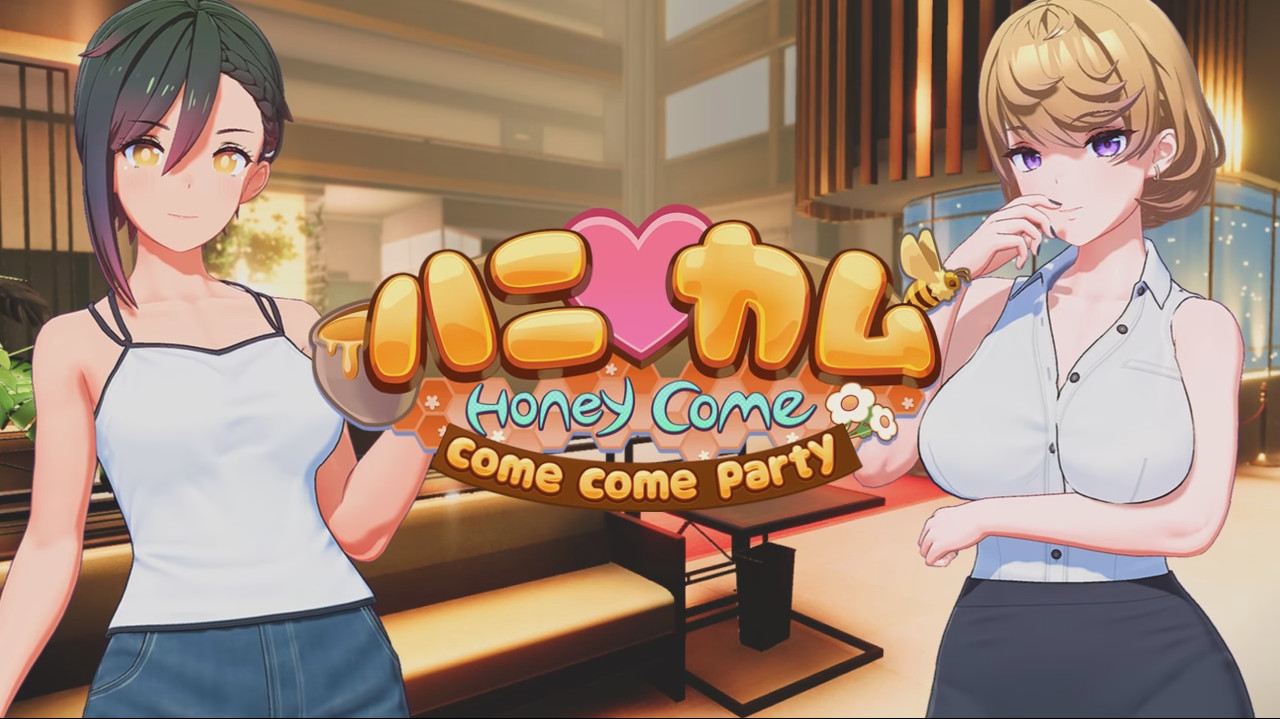 Released: 01-September-2023
Genre: 3DCG, Animated, Male protagonist, Female protagonist, Multiple protagonist, multiple penetration, Vaginal sex, anal sex, sex toys, masturbation, character creation, Japanese game, Oral sex,Creampie, Cosplay, Sandbox, Big ass, big tits, MILF
Censorship: Yes
Developer/Publisher: ILLGAMES
Version: Final + Extra Offline Patch
OS: Windows
Language: English, Japanese
Size: 10.02 GB
About This Game:
Discover the ultimate in character customization.
Mold your perfect partner to your exacting specifications, then fall in love—or descend into the deepest depths of carnal desire…​
Notes:
┏―━―━―━―━―━―━―━―━―━―━―━―━―━―━―━―┓
Discover the ultimate in character customization.
Mold your perfect partner to your exacting specifications, then fall in love—or descend into the deepest depths of carnal desire…
┗―━―━―━―━―━―━―━―━―━―━―━―━―━―━―━―┛
In HoneyCome come come party, you can dare to dream. Reach into your well of love and lust and pull out a glittering jewel—the image of your perfect partner. Our character creator lets you craft the love of your life or the succubus for your sins.
Don't stop at just a sculpted form—add a personality of your choice to truly create your one and only.
┏―━―━―━―━―━―━―━―━―━―━―━―━―━―━―━―┓
Summon forth the platonic form of 3D carnal delight! Overwhelming graphical quality and irresistible characters will charm, tempt, and entrance you!
┗―━―━―━―━―━―━―━―━―━―━―━―━―━―━―━―┛
Pretty faces and knock-out bodies are all well and good, but have you ever wanted…more? Why settle for one of two pre-created forms, when you can sculpt every inch of your partner to your exacting specifications? Whether it's face or form, hair or hips, back or bust, you can tweak, nip, and tuck to your heart's content.
Not only that, but you'll also find a truly stunning selection of hairstyles, clothes, accessories, and more—all of which can be used to add endless variety and spice to your perfect partner.
┏―━―━―━―━―━―━―━―━―━―━―━―━―━―━―━―┓
Real-time 3D rendering realizes supple, sensual forms! Soft and sultry, limbs will intertwine as you move seamlessly from sexual position to sexual position. There's no end to the pleasure you can find here!
┗―━―━―━―━―━―━―━―━―━―━―━―━―━―━―━―┛
Ever wanted to feel the weight of jiggling breasts in your hands, or experience the soft, pillowy sensations of a perfect posterior? What about warm skin, slick with sweat, tight with tension, and just waiting for you? HoneyCome come come party's 3D engine creates smooth animations and an overwhelming sense of physical presence, and can satisfy all those deep-seated carnal desires.
With seemingly countless sexual positions and naughty situations at your disposal, you can have the time of your life with whatever character suits your fancy.

HoneyCome_come_come_party.rar
BetterRepack_HoneyCome_RequestBlocker_R1.zip

HoneyCome_come_come_party.rar
BetterRepack_HoneyCome_RequestBlocker_R1.zip

HoneyCome_come_come_party.rar
BetterRepack_HoneyCome_RequestBlocker_R1.zip