Hometown Trap [v1.5] [Spaceball1]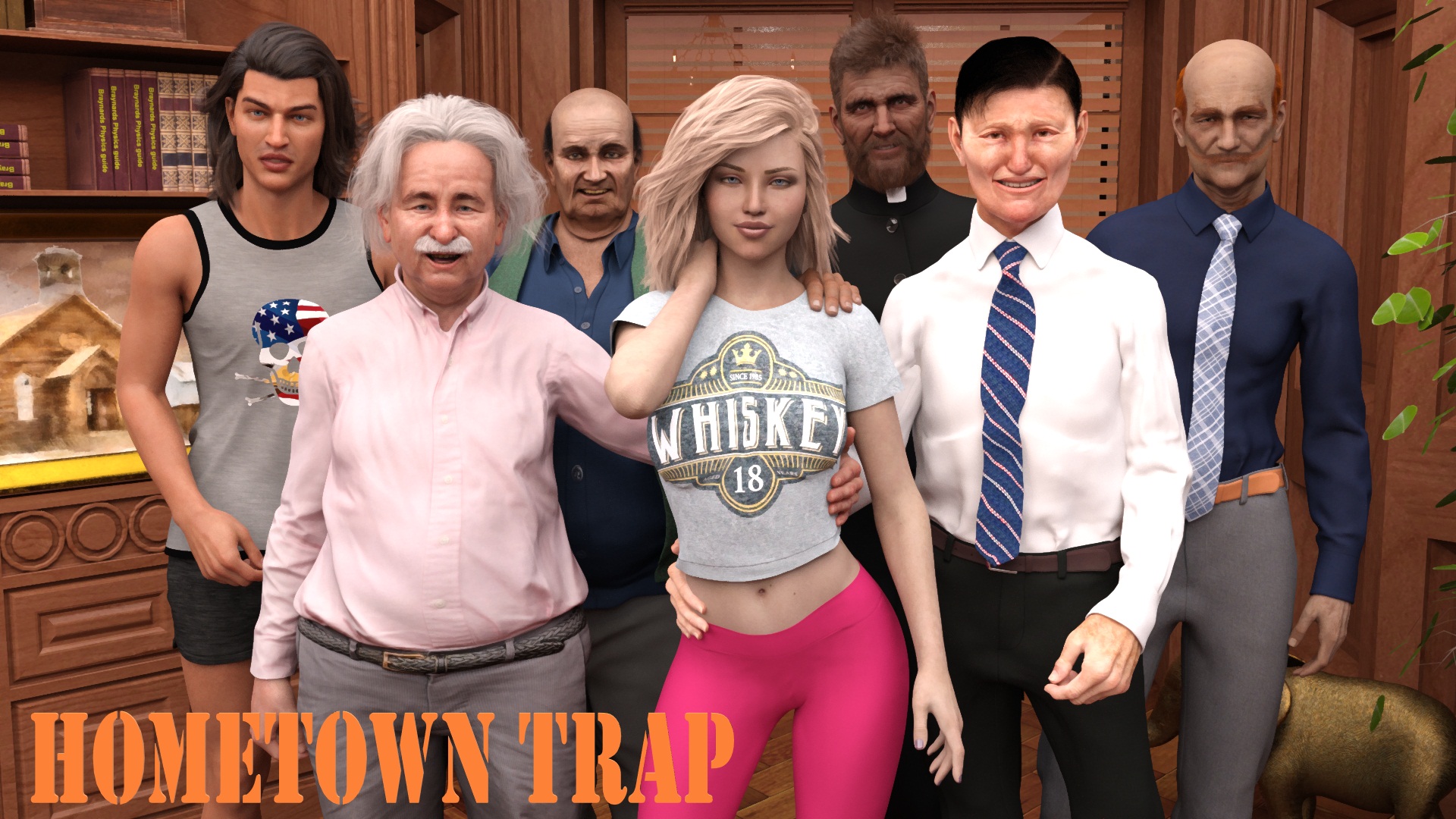 Updated: 07-September-2022
Genre: 3DCG, Corruption, Groping, Virgin, Kinetic Novel, Female Protagonist, Multiple Protagonists, Sexual Harassment, Nudity, Humiliation, Oral sex, Voyeurism, Ugly, Old
Censorship: None
Developer/Publisher: Spaceball1
Version: 1.5
OS: Windows
Language: English
Size: 2.12 GB
About This Game:
Have you ever felt like you were trapped in your own hometown? Well this is a story about several girls who find themselves entrapped in their hometown with no ability to escape. You will follow their lives and see what situations they must face on a day to day basis. This is a Kinetic novel so it is very story oriented. The two MC's are Rayanne and Kimberly.
Rayanne
Rayanne is an 18 year old senior in high school. She is a sweet, naïve, and innocent young woman with a heart of gold. She lives with her stepmom Cathy, and half sister Carrie, in a house they rent from a disgusting old man. She works at the ice cream parlor in the mall to help pay rent. One morning something horrifying happens to her at work. Her reaction to this event causes her to nearly lose her job. The problems start to snowball after she comes home from work. Before she knows it, every man in town has a bullseye on her body. ​
v1.5
– 100 new renders.
– The girls meet their probation officer.
– Event with Rayanne and Principal Skroob.
– Cathy gives Rayanne a gift.
– The event you all have been waiting for.

HometownTrap-1.5-pc.zip

HometownTrap-1.5-pc.zip

HometownTrap-1.5-pc.zip – 2.1 GB