Harem [Version, 2.4.03] (ker) [2016] XXX GAME
Adult Porn-Game
NFO
Update date: June 2016
Genre: RPG, 3DCG, Adventure, Anal sex, Big tits, Group sex, Mind Break, Oral sex, Titsjob, Fantasy, Harem
Censorship: None
Developer / Publisher: ker
Platform: PC / Windows
Publication Type: In development
Tablet: Not required
Version: 2.4.03
Language: English
What is Harem?
Harem is story-driven adult RPG where you are a traveler from distant land on a desperate mission to take women back to your land to save it from a horrible curse. Saved by an angel and bestowed with magical powers you explore this new land and become ensnared in it's own power struggles and politics as you seek to build your Harem and find a way home.
Harem Chapter 4 released!
We've completed the rewrite of the Lesser Corsix content and everything is ready to go! My Patrons have been enjoying it for the few weeks but now it's time that everyone gets to play it. Many thanks to them and the support they gave.
Content additions
-Lesser Corsix is now open! Main storyline progress through there, heavily involved with Jessica and a new character Centura Vanessa
-Introduces Isabella, part of the Namuhist church and Centura Vanessa
-Two new quest locations, the Tower of Selem and the Corsix Mines
-23 new scenes, 2 non-canon scenes added
-369 new images for main content, 29 for two new non-canon scenes
-287 pages of new text
-New sprite and faces for the main hero
-Multiple sprite updates from Ninjician
-Updated Mapping from Hunter769
-Modifying Eowen in preparation for the reborn BrothelThanks to everyone who sent out a bug report this weekend, I think I've fixed all of them.
Also, if you run into issues there is a built in command that will fix much of it. Skills – Ralph – Check Id Ring will renable encounters, erase picture 1, fade in and untint the screen, resets the party size as well as setting the MC sprite back to the new version. I would apprecaite a bug report so I can correct the issue though.
v2.4.03
Bug fixes
-Adjusted fight with Orc Chief for Angelica across the room
-Added code to skills-check id ring-conditional reset to have it reset party size back to 4 if it gets stuck at 1
-Adjusted the ambush in the eastern caves to make it so it can't be bugged out by killing a Tu'Than
-Renabled encounters whenever entering in a sidequest zone.
-The soldier that looks like a dwarf now looks like a dwarf all the time!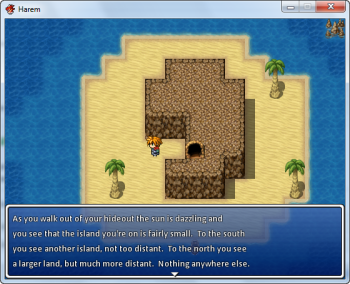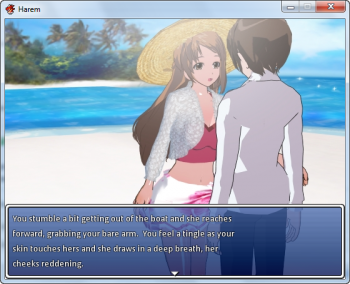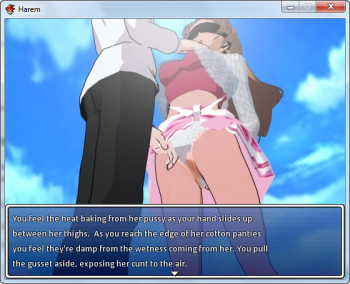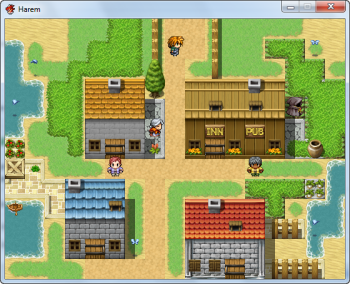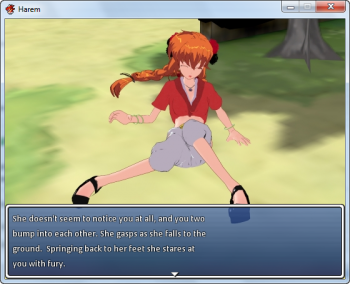 Download file – 400.0 MB
Download file – 284.4 MB