Girl Halloween – v1.22 [SRM88]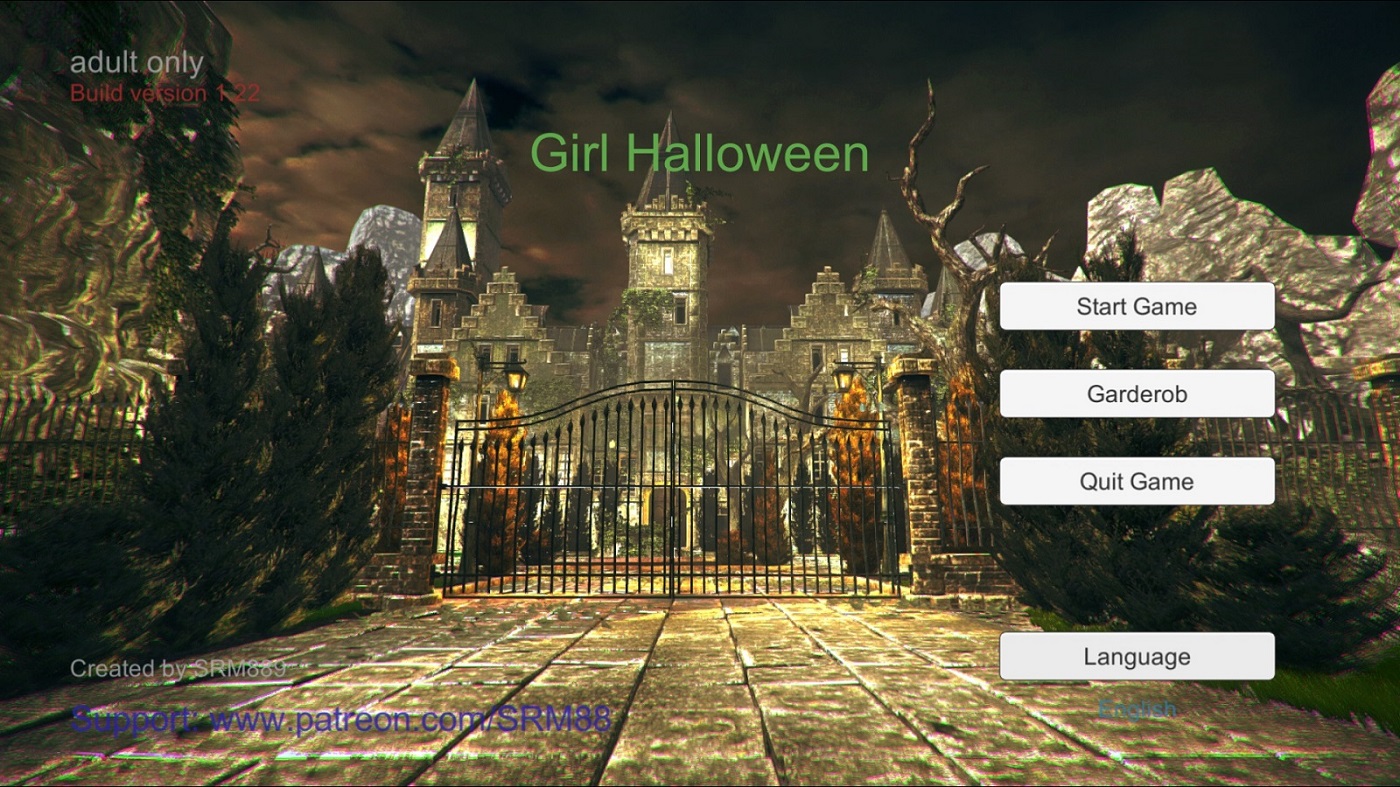 Adult video game (18+)
Updated: 13-June-2020
Genre: Female protagonist, Horror,Adult
Censorship: None
Developer/Publisher: SRM88
Version: 1.22
OS: Windows
Language: English, Russian
Size: 2.98 GB
About This Game:
Just recently, Linda found out that she had an aunt named Agnet and she passed away recently. Her last and possessions to her niece, Linda.
During her lifetime, Linda had never met her aunt, but perhaps this very rare… In order for the inheritance will to take effect, Linda had to agree to a rather strange conditio! during all saints ' day at her aunt's former estate. It was also a condition that she should do it alone without involving any third parties.
Control of compliance with all conditions was assigned to a certain Philip. He found Linda and then brought her up to speed. Violation of the terms
guaranteed that Linda would be stripped of all possible heritage, which didn't suit her at all. Also undey the terms of the will she was forbidden to use photo and video recording tools which was also somewhat strange.
Changelog: v1.22
1) Corrected the display of inventory at different screen resolutions.
2) Items from the inventory do not disappear when moving between levels.
3) the Character is now less stuck in colliders.
Added:
1) Three endings that you can get if:
a) Stand (idle) 15 minutes at the gate at the beginning of the game.
b) be caught 5 times by ghosts (any).
c) Banish 3 ghosts in the mansion.
2) the Ability to banish 3 ghosts.
3) 2 more hairstyles.

Girl_Halloween__v1.22___SRM88_.rar

Girl_Halloween__v1.22___SRM88_.rar