From Paris With Love – Passion With A View Chapter 1&2 [Futanarica]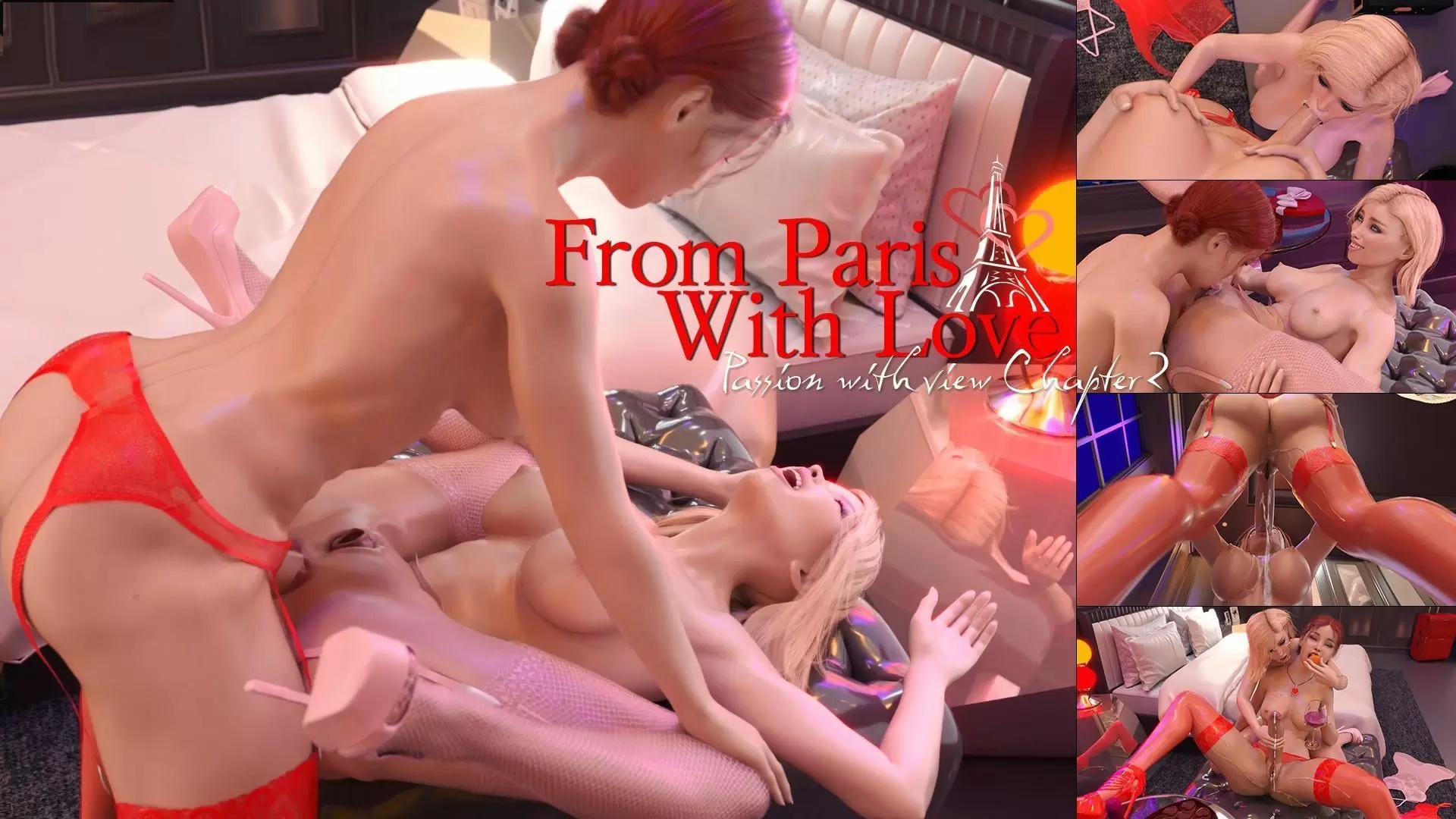 Year: 2020-2021
Genre: 3DCG, Futa, Big tits, Anal sex, Creampie, Group sex, Masturbation, Sex toys, Multiple penetration, Vaginal sex, Voiced, Ahegao, Big ass
Censorship: None
Developer/Publisher: Futanarica
Format: MPEG-4
Resolution: 1920×1080
Duration: 00:20:58 / 00:20:42
Language: English
Size: 1.79 GB + 2.21 GB
Locked in the throes of love and lust, captured by the spirit of the most glimmering, amorous city in the world, Lory worships her well endowed lover, the beautiful Ariana.
Sampling each other once wasn't enough to slake their debaucherous thirst…the lovers keep at it, driven by desire, guiding themselves to the explosive satisfaction they both crave!
Ready for more juicy, sticky, flooding love? This direct sequel delivers non stop, cock sucking, lip smacking genius, Futanarica style! Lory barely catches her breath from part 1 before she goes right back at it, and Ariana is happy to oblige…deeply happy! Spreading missionary, enthusiastic blowjobs and energetic love making dance across the screen with vivid colors! Just over 20 minutes of pelvic slamming, romantic penetration, moaning abandon, anal joy, wild pussy squirting and gallons of illustrious futanari jizz!
Lori will be truly breathless by the end, and though she's feeling a bit tipsy, it's definitely not from the French wine…that's amour!
What's included:
20:42 min of high quality, fully animated FullHD video in MP4
Bewitchingly sexy vocals from talented voice actresses Marie Fasolt and Akuji Saito
Lots of animated jetty cumshots, juicy creampies and appetizing facials!

From_Paris_With_Love_-_Passion_With_View_Chapter_1.mp4
_Futanarica__From_Paris_With_Love_-_Passion_With_A_View_Chapter_2.mp4

From_Paris_With_Love_-_Passion_With_View_Chapter_1.mp4
_Futanarica__From_Paris_With_Love_-_Passion_With_A_View_Chapter_2.mp4

From_Paris_With_Love_-_Passion_With_View_Chapter_1.mp4
_Futanarica__From_Paris_With_Love_-_Passion_With_A_View_Chapter_2.mp4