FemDomination 2 [Final] [CITOR3]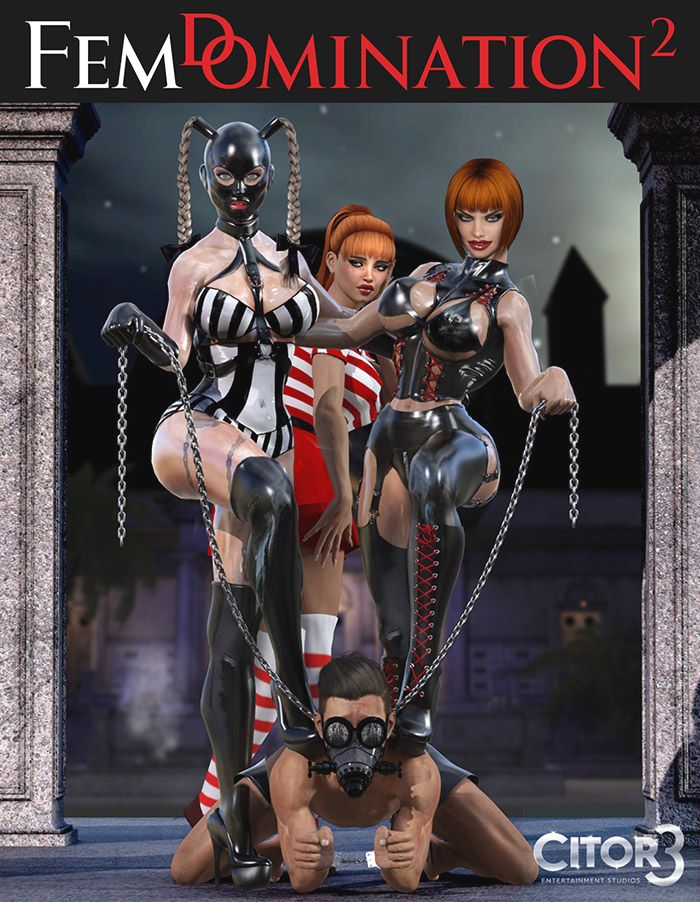 Year: 2022
Genre: 3d game, male protagonist, female domination, slave, humiliation, big ass, big tits, customization, adventure, bdsm, drugs
Censorship: None
Developer/Publisher: CITOR3
Version: Final
OS: Windows
Language: English
Size: 2.85 GB

About This Game:
Your car has broken in front of a scary looking mansion.
The only way to get help is to go inside and make a phone call.
Your girlfriend is against your marvelous idea, but hey, you are a brave dude, what could go wrong?
Once you enter, all hell breaks loose.
You get separated from your girlfriend and you witness really bizarre rituals before the challenge of maintaining,
your sanity begins.
The Mistresses ask you to do strange things while you try to rescue your girlfriend.
Balancing with reality and dreams, you are getting more and more confused as the time goes by.
Can you save her? Can you resist the Queen? Can you even save yourself?
You can play the scenes without the story. Customize each girl's clothing,
skin and body shapes and create the vixens you love!
Citor3 Creating full 3D 360 VR and 2D games for Windows PC
Game features:
– point-of-view and free cam for each scene
– areas with interactive elements
– multiple endings
– fully voiced over NPCs
– narrator voice for PC character's thoughts
– character customization
– 8 hours of gameplay

Fem-Domination_2.rar

Fem-Domination_2.rar

Fem-Domination_2.rar – 2.8 GB