Hard Times at Sequoia State Park [Final + Alice DLC] [Dirty Ink Games]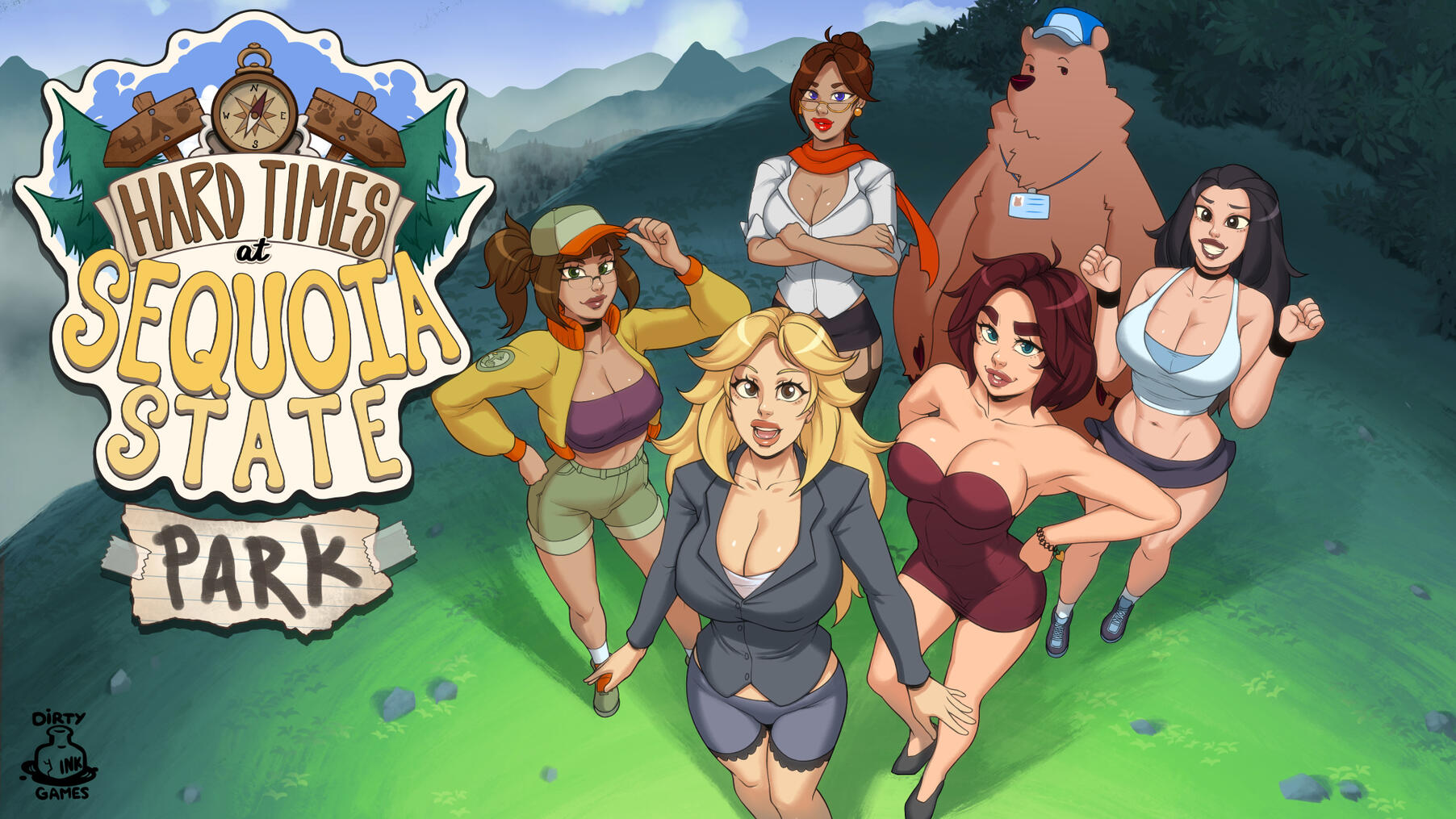 Updated: 19-September-2022
Genre: vaginal sex, oral sex, big ass, big tits, futa protagonist, handjob, romance, lesbian, creampie, teasing, groping
Censorship: None
Developer/Publisher: Dirty Ink Games
Version: Final + Alice DLC
OS: Windows
Language: English
Size: 3.40 GB
About This Game:
Sequoia State Park, known for its' fresh air, bears, and girls who love massive wood!
An erotic interactive narrative, join Chloe as she starts her first day on the job as a park ranger!
Between working with her former lover,
smoke show of a boss and dealing with her bitter rival- Chloe is going to have a HARD time keeping her own redwood from sprouting up!
Passive, Dominant, or maybe a bit of both?
DLC Content
While this is a full release, we have more content planned in the coming months!
While Becky and Chloe are the focus of this initial content, we hope to add paralogue stories featuring new scenes with more of the cast members!
Better yet, this content will be FREE to anyone who owns a copy of the game!
We already have this portion of the game underway, and are in the early planning and conception stages.
Three Additional Storylines
There will be 3 separate storylines added to the game, that will be unlockable via the path options during the main story
Each storyline will have 7 chapters and be a single path; Sara, Alice and Ms. Dubois
The number of CG images and mid-scene images will be roughly the same.
These three storylines will be approximately 25,000 words
All of this planned DLC content will be available to those who own a copy of the game at no additional cost.
Future Goals
This is something we want to pursue if possible, adding quality of life features that improve overall gameplay satisfaction.
Things we want
Voice acting for dialogues
Fully voiced narration
Voice acting for Sex Scene's These are things we will try to implement in the DLC if our initial release does well enough.
As of right now, it is not something we can easily include in the base game.
We will continue to push updates here on Patreon past the initial release to include everyone on the development of the DLC.
Please make sure to share our game with friends to help us achieve our goals!

Hard_Times_At_Sequoia_State_Park.rar

Hard_Times_At_Sequoia_State_Park.rar

Hard_Times_At_Sequoia_State_Park.rar – 3.4 GB