Devil In Your Eyes [v0.05.1] [Graphicus Rex]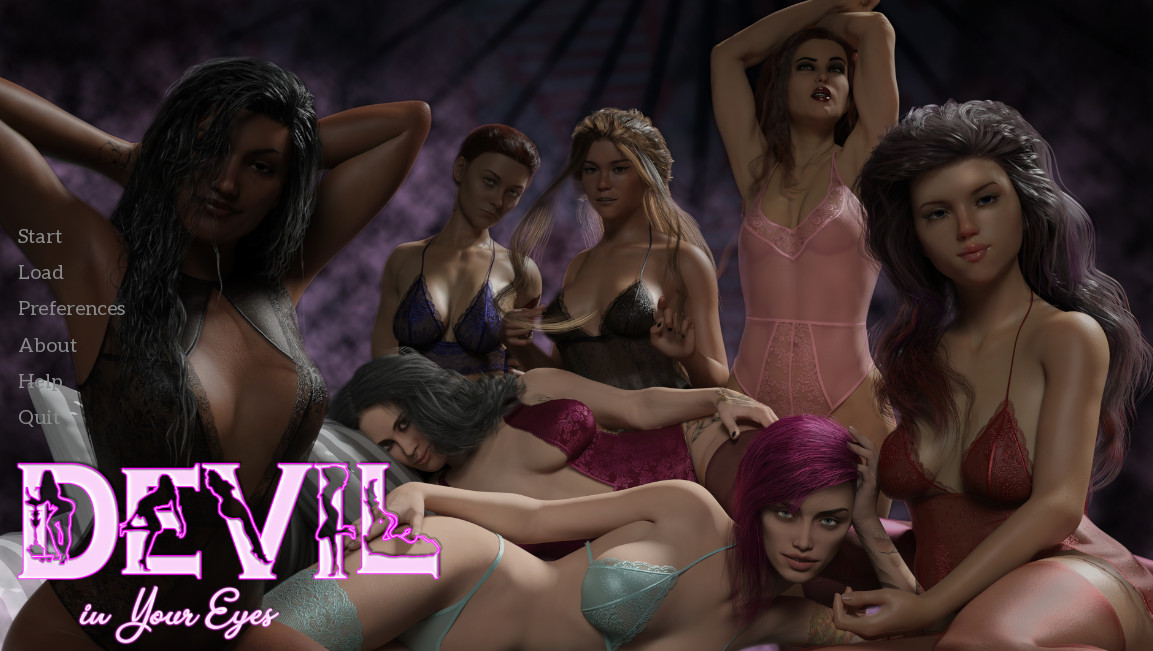 Updated: 27-April-2022
Genre: 3DCG, Male protagonist, Adventure, Corruption, Teen, Bisexual, Oral sex, Blowjob, Voyeurism, Masturbation, Vaginal sex, Groping, Teasing, Stripping, Exhibitionism, Anal sex, Creampie, Virgin, Humor, Intrigue, Reality base
Censorship: None
Developer/Publisher: Graphicus Rex
Version: 0.05.1
OS: Windows
Language: English
Size: 3.26 GB
About This Game:
They had been high school sweethearts years before, the ambitious troublemaker and the Senator's daughter. They were good together, maybe even each other's first loves. But mistakes were made and life came between them. Just like that, he dropped out of high school and drove out west.
Years passed and they went on with their lives, met new lovers, but they never quite managed to forget each other. Neither could honestly say they were happy. And then one day, sick of wondering, she reached out to him and discovered he needed a home, some place to start over once again. With no hesitation, she invited him to move in with her back in his home town. He accepted just as quickly. Even after all this time, it just felt right.
Guide the two of them as they explore their new life together. Can they trust their former feelings, or is it best to move on after all these years? Is love something only meant for two, or can it be shared? And is happiness even possible for two people when life seems hell-bent on using them as pawns in another game entirely?​
Changelog:
v0.05.1
* Added content for Day 5.
* Replaced several Day 1 and Day 2 renders for Aubrey, Sabrina, and Rachel with new and improved versions.
* New title screen and Graphicus Rex animated logo (ReturnOfPoncho was super psyched about this bit. Dude just loves his dinosaurs, y'know?).
* Freeroam changes:
** Replaced Aubrey's Bathroom art.
** Added hidden collectibles throughout the house that unlock bonus image pack art.
** Added missing H4CK3R$ images.
Known Issues
* The Italian version of the game is not currently working correctly. We are waiting for the updated translation and intend to release it in a minor update as soon as it's ready.

Devil_In_Your_Eyes_-_0.05.1_PC__Linux.zip

Devil_In_Your_Eyes_-_0.05.1_PC__Linux.zip