Countess in Crimson v1.0.1 Final [Digital Seductions]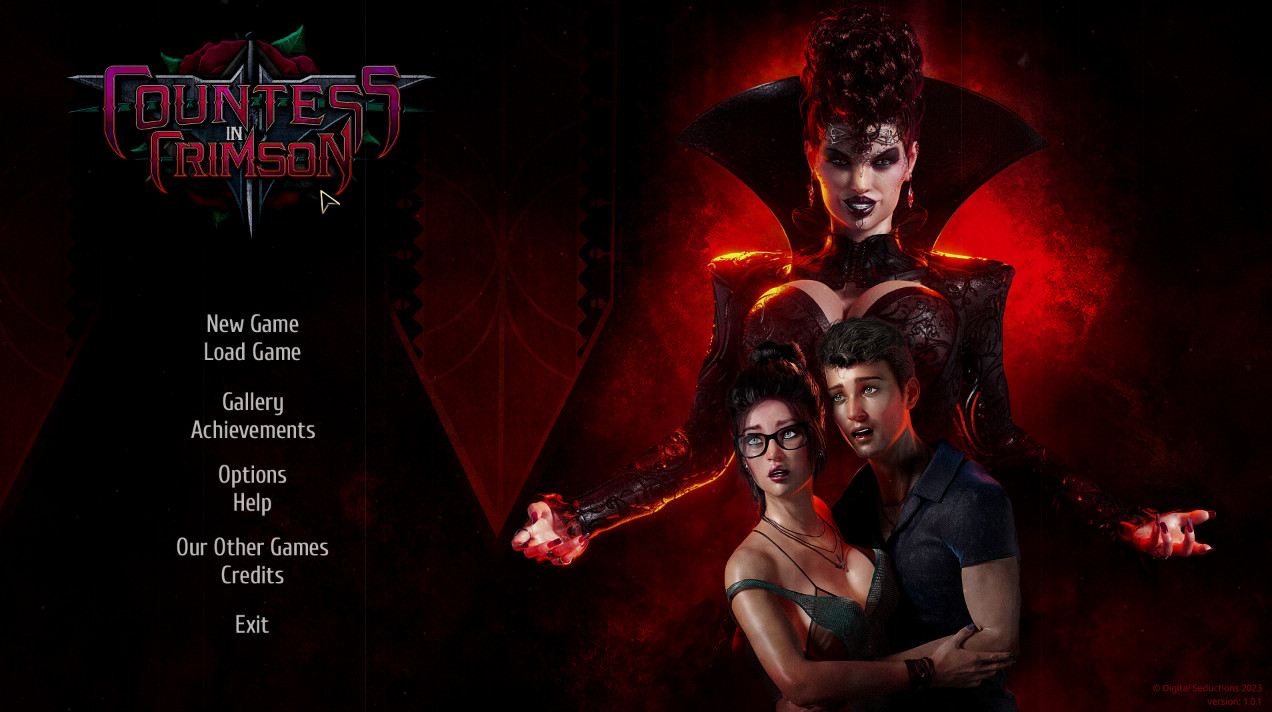 Released: 11-November-2023
Genre: 3DCG, Adventure, Animated, Male protagonist, Female Protagonist, Oral sex, monster girl, Horror, Superpowers, Big tits, Big ass, Romance, Management, Multiple protagonist, Futanari
Censorship: None
Developer/Publisher: Digital Seductions
Version: 1.0.1 Final + Walkthrough + Gallery Unlocker
OS: Windows
Language: English, Spanish, French, Polish, Chinese (Simplefied)
Size: 8.33 GB

About This Game:
Countess in Crimson is an erotic visual novel / adventure game hybrid with a horror theme. The game follows the story of Josh and Ashley – a young couple stranded somewhere in the Carpathian Mountains who eventually find themselves in a secluded village whose denizens live in the shadow of a menacing castle towering over the landscape, in which the mysterious Countess resides.
Uncover the dark secrets of the secluded Carpathian village while engaging in passionate romance along the way.​
Changelog: v1.0.1
Added Game Guide for Simplified Chinese.
Updated Simplified Chinese translation.
Added minor fixes.
Game Controls:
(Left Click) Perform Action / Advance Dialogue
(Right Click) Open Inventory
(Space) Advance Dialogue / Pause Cutscene
(Esc) Enter Menu / Skip Cutscene
(S) Show Points of Interest

Countess_in_Crimson_v1.0.1.7z
Gallery_Unlocker.rar
Walkthrough_Countess_in_Crimson_1.0.1.pdf

Countess_in_Crimson_v1.0.1.7z
Gallery_Unlocker.rar
Walkthrough_Countess_in_Crimson_1.0.1.pdf

Countess_in_Crimson_v1.0.1.7z
Gallery_Unlocker.rar
Walkthrough_Countess_in_Crimson_1.0.1.pdf