Big Brother: Ren'Py – Remake Story [v1.03 – Fix 3] [PornGodNoob]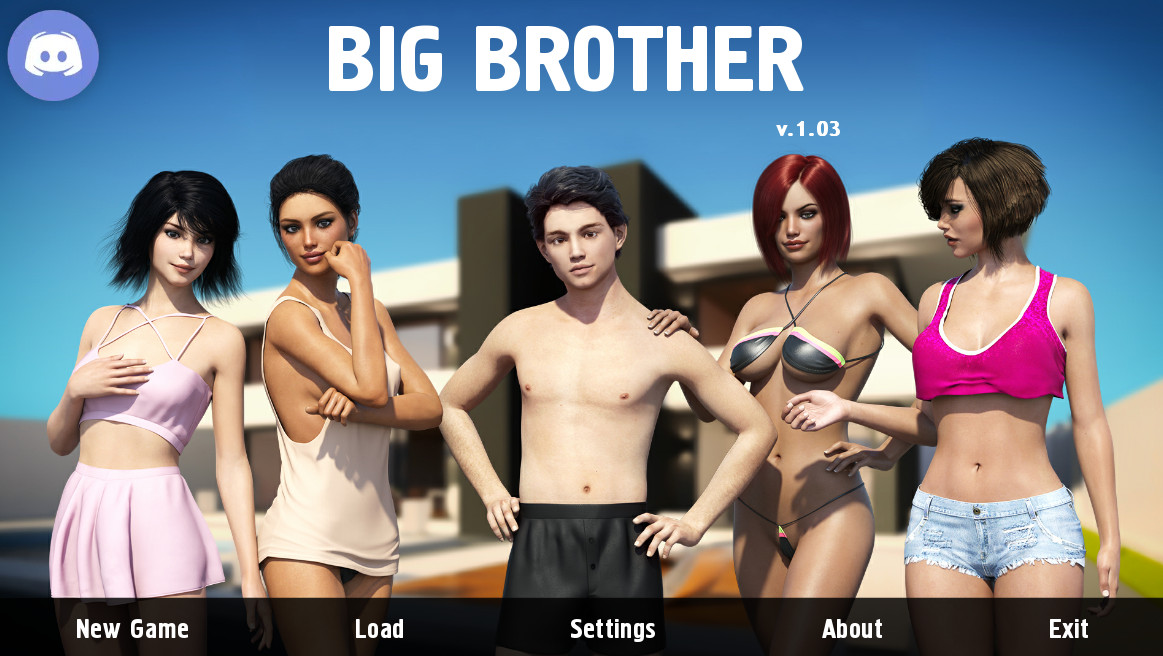 Release Date: 22-January-2023
Genre: 3DCG,Animated, Corruption, Voyeurism, Anal, Lesbian, Exhibitionism, Group Sex, BDSM, Masturbation, Oral Sex, Handjob, Seduction, Spanking, Male Domination, Female Domination, Drugs, NTR, Footjob
Censorship: None
Developer/Publisher: PornGodNoob
Version: 1.03
OS: Windows
Language: English, Russian (Original + DeepL)
Size: 3.67 GB
About This Game:
Yes, it's "Big Brother" again and yes, it's me again. I understand that there is a lot of hype around this game and several fan sequels and remakes have been created, too many for one game. But still, this port should be here.
The purpose of this port is to transfer the entire story from the original game (Big Brother v0.13.0.007) developed by Dark Silver to Ren'Py. Thus, giving the opportunity to play not only to owners of PCs, but also phones (Android)
…
As the full port is done. Next I will be creating updates on the path of the 'fake' friendship with Eric. The main focus is NTR, but there will also be updates with incest as well.​
Changelog 1.03:
Innovations and additions:
NTR. Added new events with Anna, Kira, Max, and Eric.
– Events. New renders added:
– If you throw the on Alice by a spider when she's sunbathing.
– When Alice is smoking and everyone is sunbathing without a bra
– NTR. When Alice smokes and masturbates to Max
– NTR. If Eric gets impotent and watching porn with Anna
Schedule. Added location icons.
Achievements. NTR. Added 21 new achievements.
Achievements. Added hints from DuVal. The original language of the tips is Russian. English translation by VaDX.
Achievements. Added a variable for remembering selected hints.
Passage. Added additional hints where needed.
Settings. Added volume settings for sounds
Settings. You can change the appearance of the character's thoughts in the dialog box.
Changes and fixes:
After starting the game, you can no longer hide the screen with information about fixes and bugs, and the age restriction
If Max has potency issues, some events after dinner will not be available.
Path without Eric. Fixed the loop with Alice when she gives Max a blowjob in the living room in the evening.
NTR. After revealing her identity, Max can no longer watch Alice's stream when she's home
NTR. When Alice lies naked by the pool, she is no longer allowed to talk to her or do anything other than have sex with her.
NTR. Fixed a loop in update 1.02, with vaginal sex with Alice in her room
NTR. Fixed action when Max and Alice are in the bathtub at night
NTR. Fixed conditions for Lisa's accidental appearance in Anna and Max's kitchen scene in the morning

BigBrotherRenPy_RemakeStory-1.03-pc_large.zip

BigBrotherRenPy_RemakeStory-1.03-pc_large.zip

BigBrotherRenPy_RemakeStory-1.03-pc_large.zip – 3.7 GB