Beauty and the Thug v0.2.5b [Ze-gam-eZ]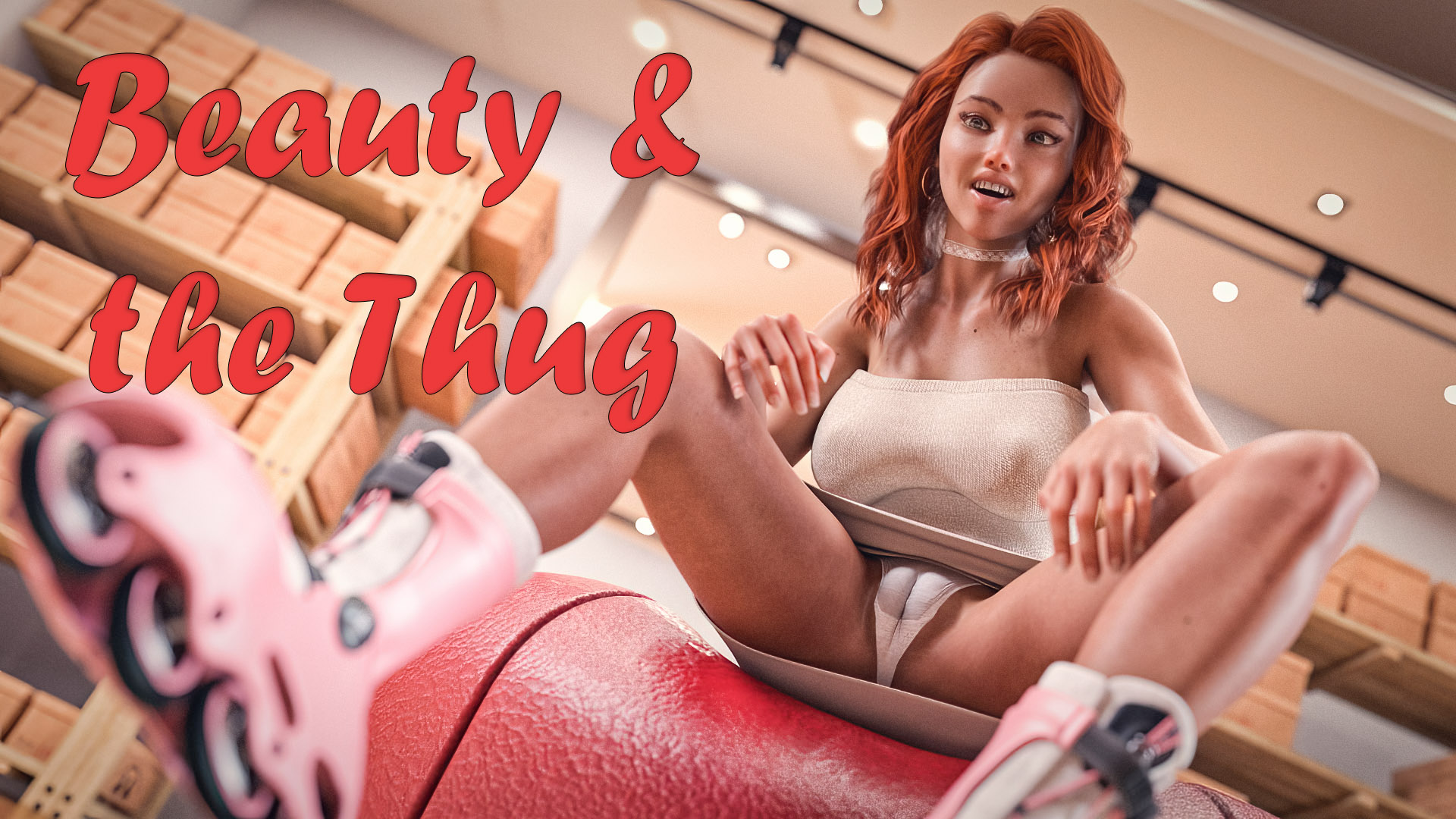 Updated: 10-June-2023
Genre: 3DCG, Anal sex, Animated, Exhibitionism, Female Protagonist, Footjob, Futa,Trans, Handjob, Lesbian, Masturbation, Oral Sex, Romance, Urination, Vaginal Sex, Multiple Endings, Creampie, Sex Toys, Slave, Spanking, Teasing, BDSM, Bukkake
Censorship: None
Developer/Publisher: Ze-gam-eZ
Version: v0.2.5b + Walkthrough
OS: Windows
Language: English, Italian, German, Portuguese (Brazilian)
Size: 6.35 GB
About This Game:
By the time she was eighteen, our heroine knew everything about her future. She was the best student in her high school and knew anatomy and physiology like the back of her hand. Being a doctor was her dream, her passion. But life is shit, and everything changed in one moment.
She is now nineteen and had to grow up quickly this past year. She needed a change and has decided to move to the city. She has to get rid of her childish dreams and become smart and strong. However, these changes cause her to delve deeper into various fetishes – the kinkier, the better.
Will she suppress her dark side or accept herself for who she is?​
Will she meet her love or restore her old bonds?​
What fetishes will she develop?​
Will she become a shameless exhibitionist? An extreme bondage lover? Will she be strictly anal only? Everything depends on your choices.
MC is not a nymphomaniac, and she won't masturbate more than once a day (at least, at the beginning of the game.) If she masturbates in the shower in the morning, she won't do it in the shower at night; if MC masturbates during the night shower, she won't do it in the bed;​
Watching lewd content in the bed before sleeping is kind of a crucial moment that allows MC to learn more about various fetishes. She has to be in a good mood, healthy and quite aroused.​
Changelog: v. 0.2.5b
Added five game days
New Sandra events (for Sandra-lover and Sandra-friend)
New gynecologist event
New library event
New work event
New game feature: final stats screen
New game feature: ability to skip Prologue, the first day, or the first week after the first playthrough
New game feature: game hints. Now, if you get stuck, you can see suggestions what you can do in your current situation. There are 287 hints in total.
Significant progress of Anal Play – from 46% to 75%
New toy: an inflatable buttplug
Now, Lisa can wear Ben Wa Balls or Buttplug during most of her home routine and some outdoor actions.
1800 new renders and 50 animations
Fixed some bugs, no GH on Hunter's route
Updated game gallery
German and Italian translations

Beauty_and_the_Thug_0.2.5b_-_PC_version.zip
Walkthrough025.pdf

Beauty_and_the_Thug_0.2.5b_-_PC_version.zip
Walkthrough025.pdf

Beauty_and_the_Thug_0.2.5b_-_PC_version.zip
Walkthrough025.pdf

Beauty_and_the_Thug_0.2.5b_-_PC_version.zip – 6.4 GB
Walkthrough025.pdf – 1.5 MB