BaronStrap Pack (38 videos) [2019-2020]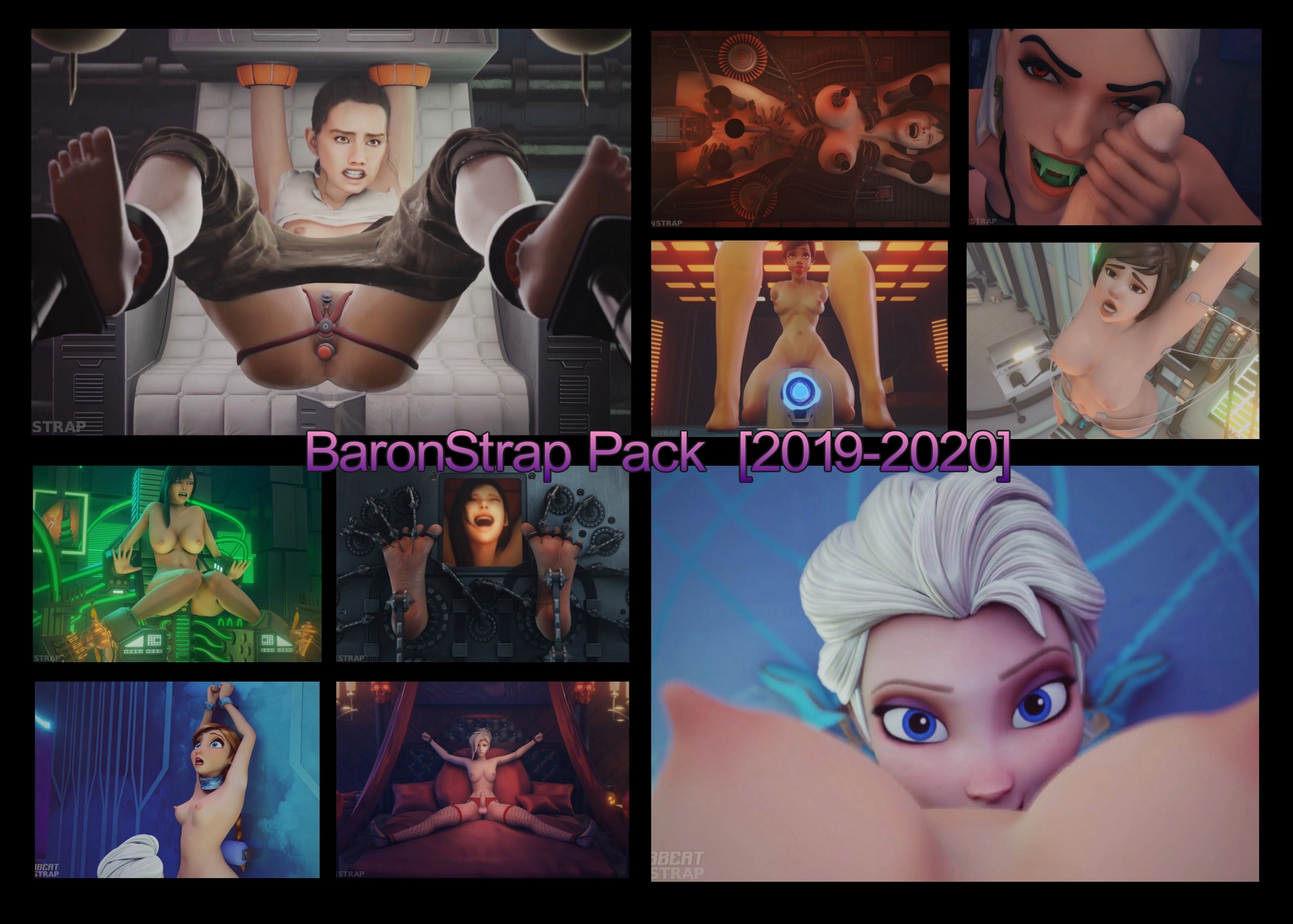 Updated Year: 2019-2020
Genre: 3DCG, Animation, Anal Play, BDSM, Blowjob, Bondage, Creampie, Dickgirl, DP, Feet, Fetish, Fingering, Futanari, Futa, Lesbian, LezDom, Oral, Fuck Machine, Sex Toys, Strangulation, Tickling, Vaginal, Waxing, Wired,Apex Legends, Final Fantasy, League of Legends, LoL, Nier, Overwatch, Resident Evil, Disney, Frozen, Rapunzel, Star Wars, Elf, Succubus
Censorship: None
Developer/Publisher: BaronStrap
Number of rollers: 38
HD video type: 1080p
Format: MP4
Language: English
Size: 3.45 GB
I'm creating adult art and animations with a focus on bondage, tickling, and fetish content.
LIST:
2019
Akali on the Sybian
Brigitte and Tracer on the Bed
Rey Tickled w Brands
Rey Tickled wo Brands
Widowmaker Kissing
2020:
2B Tickled in the Machine
Brigitte Still Loves Feet
Succubus Doms Elf
Jill Tickled
Ashe Doms Brigitte
Jinx Tickles Akali
Have Mercy on Mei
Tifa Tickled in the Box
Ashe and Mercy Fu-Tastic Halloween
2020\Short:
Brigitte Loves Feet!
Ashe Choker
Akali in the Wall
Rey Soles
Succubus Tail Tickles
Tifa in the Machine
Tifa in the Machine Tickled Alt
Wattson
Brigitte in the Pec-Deck
Brigitte Halloween Surprise!

BaronStrap_Pack__38_videos_.rar

BaronStrap_Pack__38_videos_.rar