Anna Exciting Affection – Chapter 2 v0.97 (DeepSleep Games)
+ Chapter 1 Final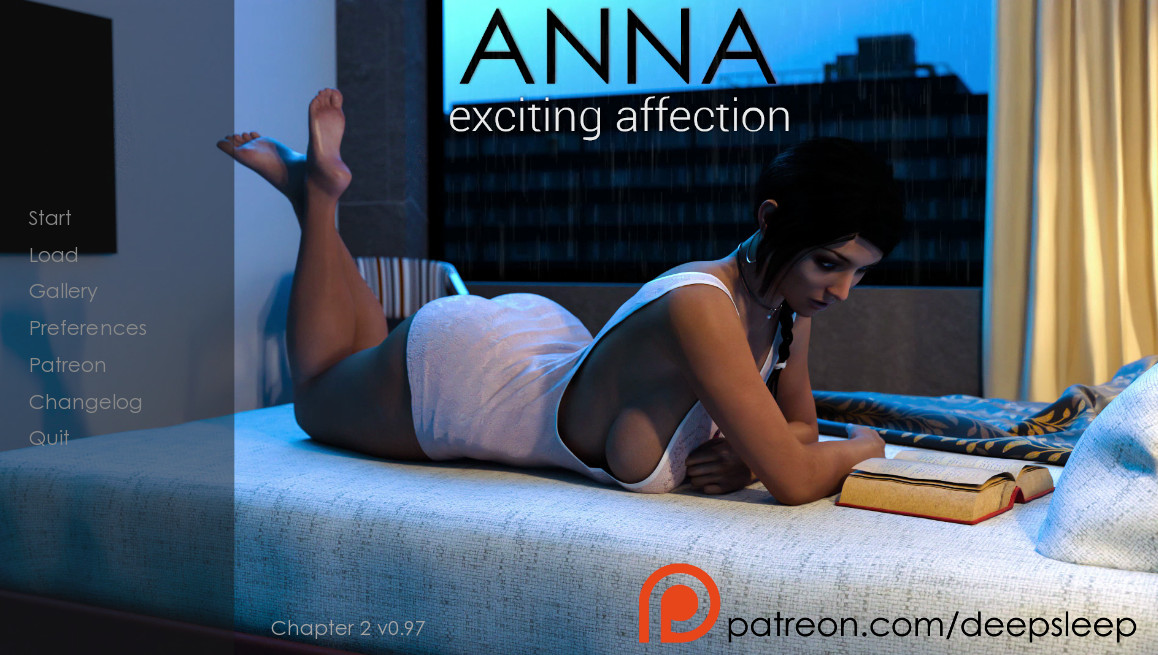 DeepSleep Games is creating Adult games
Updated: 30-January-2023
Genre: RPG,3DCG,Big Tits, Corruption, Anal sex, Spanking,Big Ass,Adult Game,Porn Game, Sex, DeepSleep Games,Patreon Game,Handjobs, Blowjobs, Cumshots,Group Sex, Blackmail, Corruption, Spanking
Censorship: None
Developer/Publisher: DeepSleep Games
Version: Chapter 1 Final + Chapter 2 v0.97
OS: Windows
Language: English
Size: 6.57 GB + 2.50 GB
About This Game:
You will be playing the role of "Anna" and making decisions in her life as she will discover herself through the journey. There will be a main story line with different outcomes depending on your choices, as well as lots of side quests.
Anna Exciting Affection – Ch.2 v0.97:
Added:
-370+ New Renders.
-40+ New Animations.
-Experimental new porn animation control screen during sex scenes(Still testing)
-Another Variant of animation controls.
-Dilan porn shoot interface.
Fixed:
-Several Typo fixes
Changed:
-Phone function.
-Phone design.
-Phone messaging system.
Deprecated:
Slowly phasing out old phone functions. Quests can still be received but no more 'texting'
Collectibles are images of Anna and other characters out of the game in different settings. They can be in different places at different times of the day. So far there are eight, and more to come.
Final scene list:
Harsh treatment.
Office
Plane (Separate scenes with Jeremy and Madison)
Eastern Conglomerate
Bar
Alfred
Hospital (We'll finally see how Andrew is doing)

Anna_Exciting_Affection_-_Chapter_2_v0.97-PC.rar

Anna_Exciting_Affection_-_Chapter_2_v0.97-PC.rar
Chapter 1 Full (6.57 GB) :
Anna_EA_v.2.0_Final.rar
Anna_EA_v.2.0_Final.rar

Anna_Exciting_Affection_-_Chapter_2_v0.97-PC.rar – 2.5 GB
Anna_EA_v.2.0_Final.rar – 6.6 GB