DUEL【AGE OF DEATH 4](Deluxe Edition) [Sunset Department Store]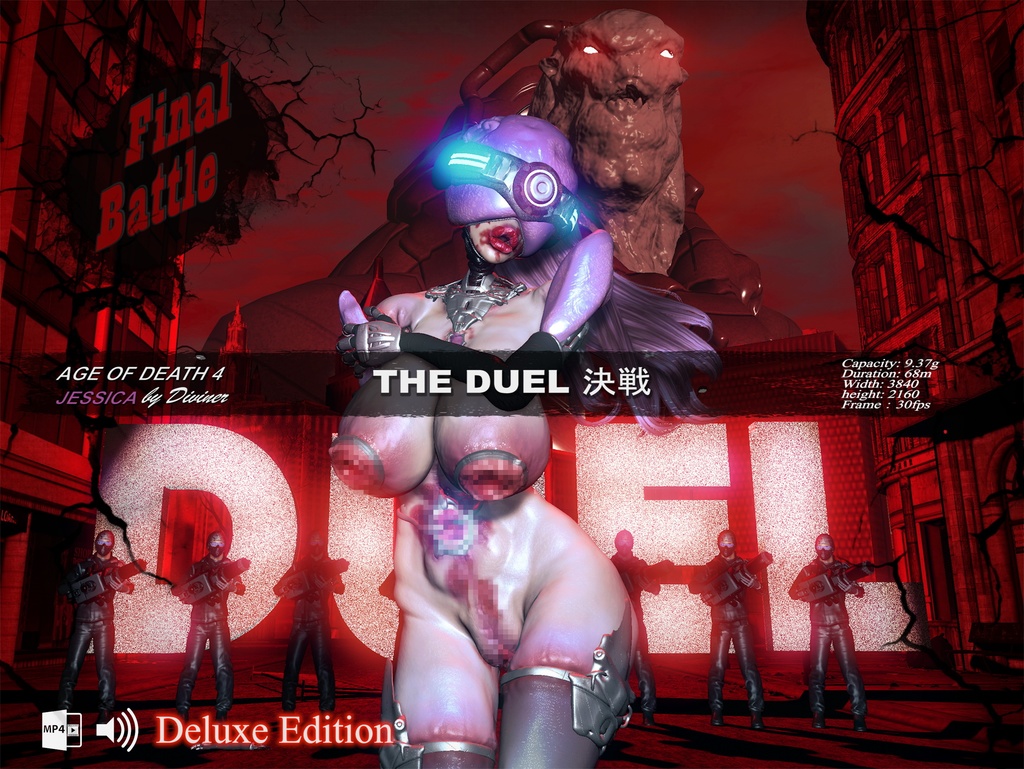 Release Date: July-2022
Genre: animated, 3dcg, female protagonist, voiced, bdsm, big ass, big tits, creampie, footjob, groping, humiliation, male domination, oral sex, transformation, vaginal sex, pov
Censorship: Yes
Developer/Publisher: Sunset Department Store
Format: MPEG-4
Resolution: 3840×2160
Duration: 01:08:46
Language: Japanese
Size: 9.37 GB
'Sunset Department Store', a.k.a. 'Diviner', a.k.a. 'BLACKSTAR', is a Japanese 3D animator who can't seem to decide what their name is. Their work contains large-breasted females and heroines in unsavory situations. Unsavory like a stranger showing up in your room out of nowhere and choke holding you so hard you spasm like someone in an electric chair and couldn't say uncle if you tried.​
DUEL 決戦【AGE OF DEATH 4】(Deluxe Edition)
The last battle between Jessica and Marcus, the ending of the long series.Contains animation of sexual intercourse and battle.

DUEL_Deluxe_Edition_.mp4

DUEL_Deluxe_Edition_.mp4

DUEL_Deluxe_Edition_.mp4 – 9.4 GB