A Shot in the Dark [v0.15] [ViM Studios]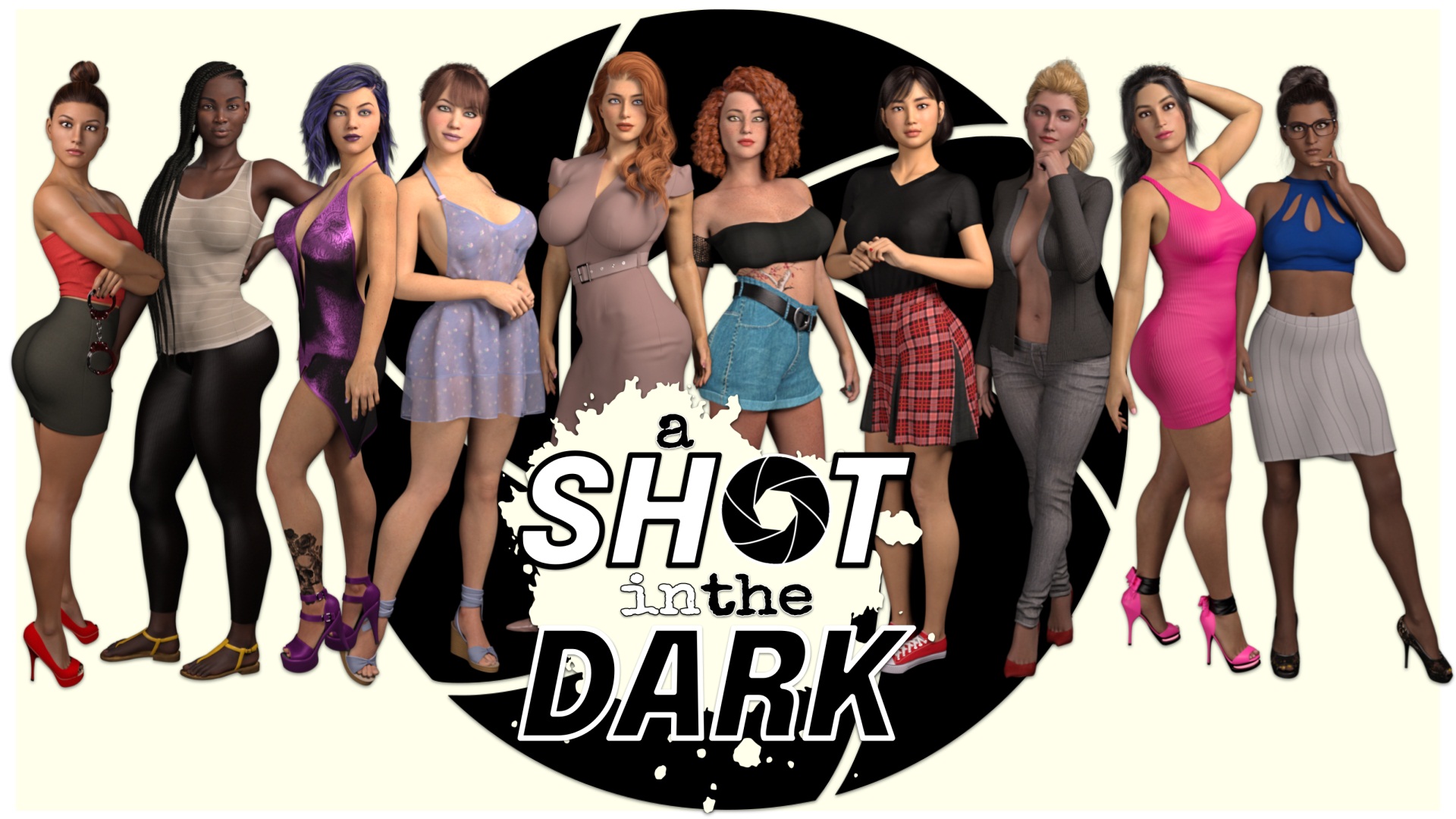 Updated: 24-August-2022
Genre: 3DGC, Male protagonist, Incest, Animated, Dating sim, College setting, Big ass, Big tits, Groping, Interracial, Masturbation, MILF, Humor, Point & click, Romance, Twins, Drugs, Oral Sex, Vaginal Sex, Virgin
Censorship: None
Developer/Publisher: ViM Studios
Version: 0.15
OS: Windows
Language: English
Size: 1.93 GB
About This Game:
A Shot in the Dark is a choice-driven adult 3D visual novel about new possibilities and dark secrets. Navigate romance, relationships, and rivalry as a young man during your first semester of college. Can you make a fresh start, or will the past catch up with you?
A mystery to solve
You play as a young man hoping to make a fresh start in college. But when a sorority girl goes missing, any hope of a normal semester disappears along with her. Will you be able to solve the mystery of her disappearance before it's too late?
Your choices matter
Choose wisely. There is no right or wrong. There is no one "happy path." From the first chapter to the last, your decisions can have permanent impacts on the story. Many branching story paths—each with its own joys and tragedies—will eventually lead you to one of the multiple endings.
Compelling characters
Ten main love interests represent a variety of body types, personalities, and skin tones. Your choices will decide how each relationship progresses and whether lewd scenes are revealed. Additional romanceable characters will be included based on Patron polling and requests.
Transparent gameplay
The mystery is in the story, not the gameplay. You will always know what aspects of the game your choices affect, for optimal replayability. No grinding or pointless minigames to stretch out the content. Every mechanic is designed to move the story forward, not to slow it down.
Chapter 2 – 1st half (V0.15)
18 scenes
~22,000 words
796 renders
27 3D animations
2 2D illustrations
49 GUI elements
2 sound effects
18 songs
PLANNED: Anal Sex, Group sex, Handjob, Blowjob, Teasing, Female domination, Male domination, Oral sex, Voyeurism, Creampie, Spanking, Titfuck, Drugs

AShotInTheDark-ChapterTwoPart1-pc.rar

AShotInTheDark-ChapterTwoPart1-pc.rar

AShotInTheDark-ChapterTwoPart1-pc.rar – 1.9 GB