V.I.R.T.U.E.S. v13 [NoMeme]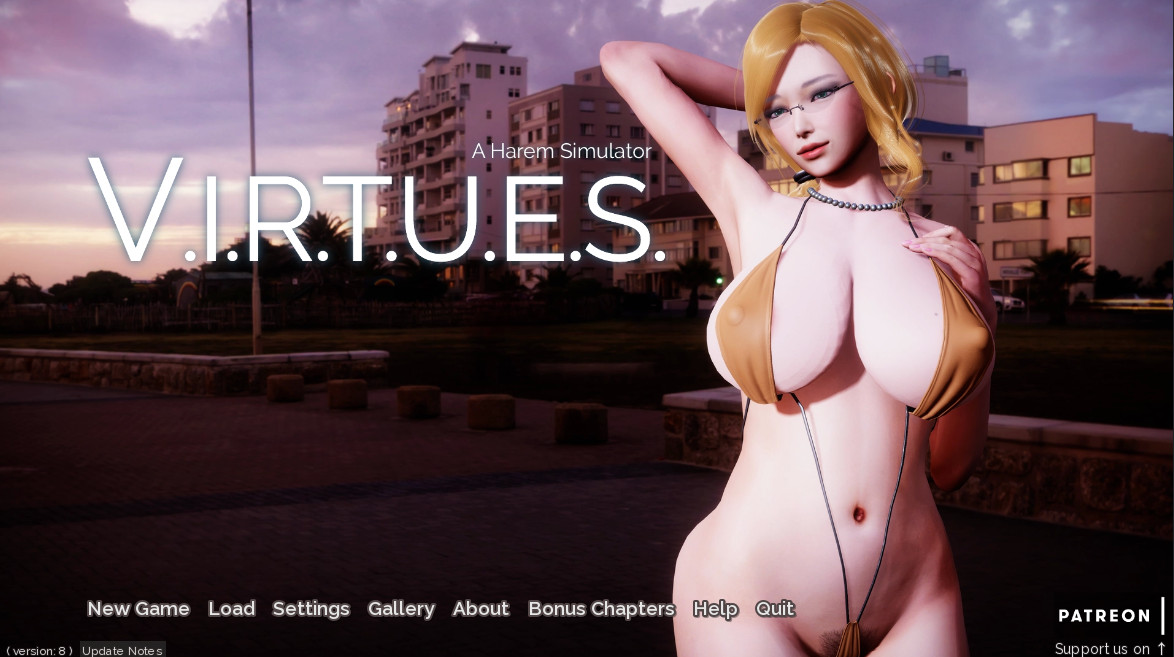 Adult video game (18+)
Updated: 19-July-2021
Genre: 3DCG, Male protagonist, School setting, Big tits, Vaginal sex, Anal sex, Harem, Masturbation, Virgin, Voyeurism
Censorship: None
Developer/Publisher: NoMeme
Version: v13
OS: Windows
Language: English
Size: 4.24 GB
About This Game:
This is a harem simulator. You, as a young capable college rich kid, versus 7 gorgeous girls with different backgrounds and personalities. The story is not only about sex, but also about romance and love fantasies. Try immerse yourself in the plots, discover more of the girls, and enjoy the feeling of developing your harem.​
Changelog: V.I.R.T.U.E.S. v13
– Take girls to
You can now take Theodora to the dungeon after her submissiveness reaches lvl.2. More girls will be available in future updates.
– The silver sisters
Both Theodora and Irene are reaching a milestone in their story. Theodora is trying to be more courageous in expressing her true feeling as her love to you increases; As for Irene, she just got an acceptance letter from college~
– Your harem is developing
Theodora and Elisa are getting better at serving their new master of the house~ (Damn, can't even find a picture that doesn't need to be blurred)
And it's finally time to get the entire Shinyrost family in your harem!
– Further
Uno, your most obidient pet at home will have some new plots too~
New 'sleeping with' option available. Now you can sleep with Vera, Uno, and Theo at the same time after they are in your harem~

VIRTUES-v13-pc.rar

VIRTUES-v13-pc.rar