V.I.R.T.U.E.S. v14 [NoMeme]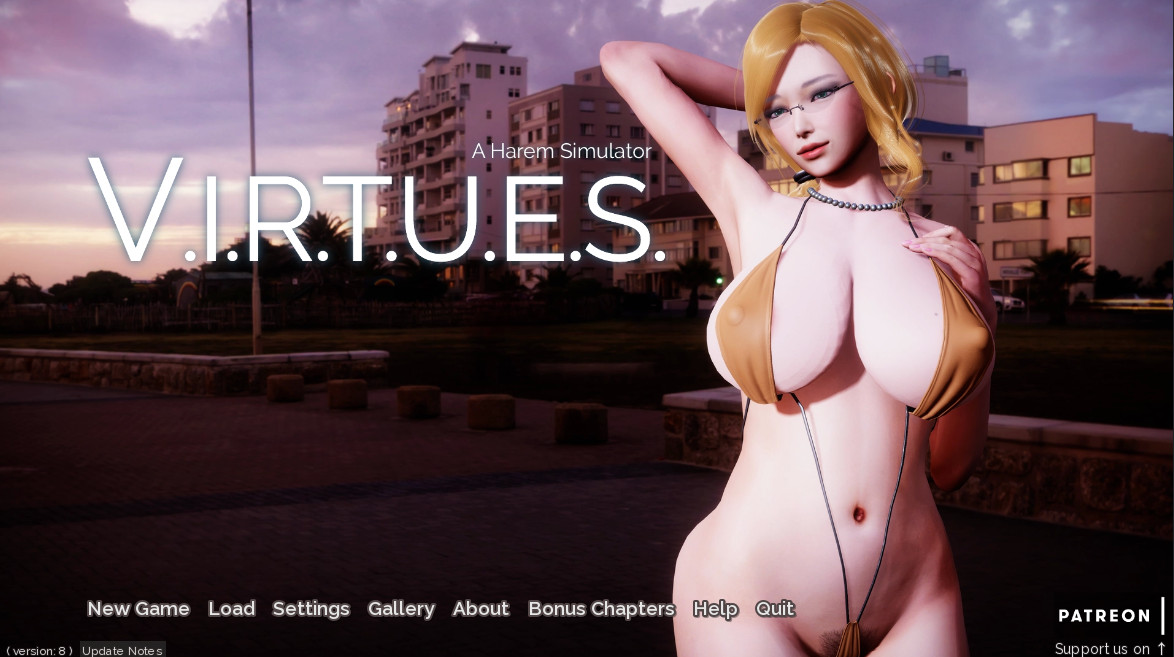 Adult video game (18+)
Updated: 10-October-2021
Genre: 3DCG, Male protagonist, School setting, Big tits, Vaginal sex, Anal sex, Harem, Masturbation, Virgin, Voyeurism
Censorship: None
Developer/Publisher: NoMeme
Version: v14 + Patreon Codes
OS: Windows
Language: English
Size: 4.64 GB
About This Game:
This is a harem simulator. You, as a young capable college rich kid, versus 7 gorgeous girls with different backgrounds and personalities. The story is not only about sex, but also about romance and love fantasies. Try immerse yourself in the plots, discover more of the girls, and enjoy the feeling of developing your harem.​
Changelog: V.I.R.T.U.E.S. v14
– Lady Minna & Elisa
The two milfs are fighting each other for their girls and they are willing to do everything to make their daughter your only lawful wedded wife. However at the same time, Theodora and Senning are getting along with each other pretty well. Will the girls' relationship be affected by their mothers' fight?
This short storyline is about the conflict of two harem cultures and the art of sex for mature women~
– Rachel
At this point I have to admit that I made some mistakes in developing Rachel's story & background before, and I'm deeply sorry for failing to make her a more attractive girl.
I have done what I can in this update to enrich her character and fix her story & background. I know it's not enough and I'm not very satisfied with it, but I hope you will like this girl a little more, even just a little more.
– Your harem is developing
When you are living with these three cuties, every day becomes a holiday~
Senning is getting along with your other harem members pretty well~
The sisters are fixing their relationship~
-Further
Theodora and Senning are having new solo plots~

VIRTUES-v14-pc.rar

VIRTUES-v14-pc.rar