The Coceter Chronicles – Version 08 (Nverjos) [2017]
Adult Porn-Game
NFO
Update date: 8 June , 2017
Genre: RPG, 3DCG, Fantasy, Female Heroine, Maid, Elf, Oral, Handjob, Titsjob, Lesbians, Futanari
Censorship: None
Developer / Publisher: Nverjos
Platform: PC / WindowsVista / Windows7 / Windows8 / Windows10, MAC
Version: 08
Language Game :English
Description:
The story starts off in the world of Runda'almare, where a rift has appeared leading to our world. This isn't uncommon, however do to what happened the last time a rift appeared, the El'wen (Fae race of Runda'almare) are choosing to be cautious. You take the role of Tabitha, a not so normal Fae, who's been tasked with scouting the human world, and examining how they have evolved since the last rift. Though something isn't quite right, and the history books may have been lying about the last human world expedition.
The Coceter Chronicles Version .08 Release!
– Fixed Leaving Shelly's to Courtney's taking you back to Shelly's
– Fixed the Television News image from staying on screen till you load a save
– Fixed picking up the panties in Thrift from keeping Tabitha's bust on screen.
– Fixed entering royal bath from starting Yusara scene before being given that portion of the quest.
– Fixed a bug in the Yusara bathing scene that was setting the "Sex With Yusara" flag for the Blowjob and not the Vaginal Sex.
– Fixed a Ditch scene Animation that looked rather horrid. (The licking one)
– Fixed a few slides/bust where Tabitha was missing her piercings.
– Fixed three slides with Bruske… He had no texture! How did I miss that?
Changes
– Removed the Tutorials and their related pop ups.
– Tabitha can now flag down Haley at the bar after being drugged to skip the Alley Rape scene
– Tabitha can now follow Shelly into the bathroom if she is either Dominant or Slutty (70+ Sluttyness)
– The game now tracks Tabitha's virginity. (Please see the note below)
– Redid the Issan Suburbs map
– Changes to the Castle Map to make getting around less tedious
Additions
– (Patron Only) You can select which Journal Background you use via the Story Options menu. (Backgrounds for the Human Girls will be next update)
– (Patron Only) You will notice a new option in the main menu… Give it a try.
– (Patron Only) One daily masturbate scene added to the Anders House bed. (More to "Cum"… bad pun)
– Scene Replay: Choose the Fantasize option at any of Tabitha's beds to re-live her past sexual encounters. (Note: This updates Scenes aren't available yet in this)
– Chapter Select: Skip directly to Chapter 2 via an option available in the menu. This function only works at the very start of a new game.
– TC Waitresses Now have character bust… please remember to tip your waitresses.
– More new/updated Character Sprites, Tabitha should appear less intimidating near the puny guards now.
– New HUD for Arousal and Money(in human world) tracking.
– 25 Scenes added (Note: You will only get 1-10 of those scenes in a single play through)
—IMPORTANT—
You must use the Update Save Game function for all on going games. Failure to do so will cause Tabitha to be invisible, and keep her virginity status at "lost"
—Virginity Tracking—
I highly recommend starting a new game if you are going the "pure" route. Not all scenes had checks in place for her virginity and as such using the Update Save function may incorrectly set Tabitha's virginity. This is especially true if your Tabitha had sex with Yusara, as the Sex flag was incorrectly set to the blowjob option, not the vaginal option.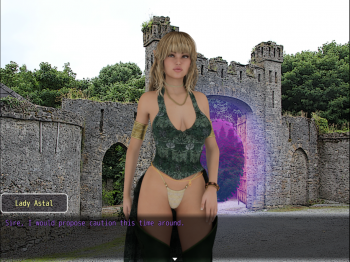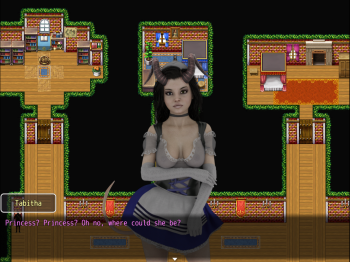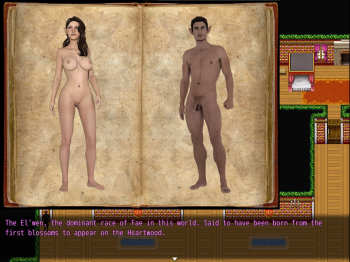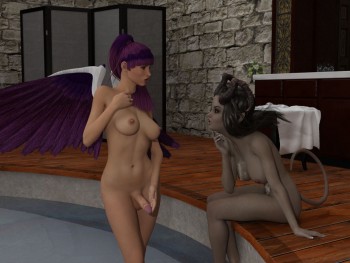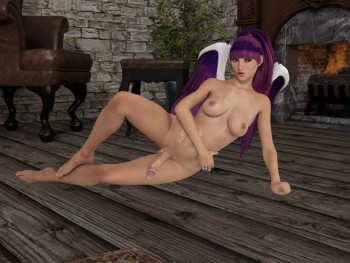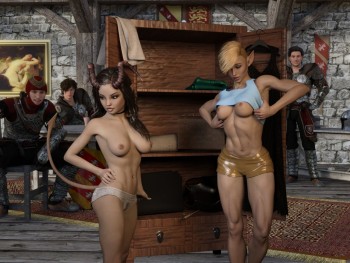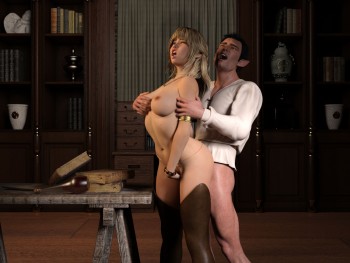 Download file – 500.0 MB
Download file – 500.0 MB
Download file – 253.1 MB

Download file – 500.0 MB
Download file – 500.0 MB
Download file – 253.1 MB