Survivor Sarah 2 – Cruel World [Demo Ver 0.08] (Combin Ation)
Adult Porn-Game
NFO
Year: 2015
Genre: RPG, 3DCG, Zombie, Blood,, Hardcore
Censorship: None / a patch to remove
Developer / Publisher: Combin Ation
Platform: PC / Windows
Publication Type: Original (licensed)
License: Freeware
Version: Demo Ver 0.08
Language games: English
Hello everyone, I am Combin Ation and have been creating adult RPG games for a while. I am currently working on my fourth game 'Survivor Sarah 2 ~The Cruel World~' which continues Sarah's adventure after Survivor Sarah 1.
There will be 3 main parts in the game :
-The first part will be similar to my previous game 'Agent Alona' which Sarah is somehow imprisoned by some crazy people. Her choice will affect whether she can survive and escape the place!
-The second part will be similar to 'The Green Shadow Rachel' that Sarah will be able to explore the world freely but instead of a city, there will be forest, village, cave, lake….etc. I hope to make it a bit like Monster Hunter! This part would be like a classic rpg game that you have to explore the area and search for the treasures!
-The third part will be closer to 'Survivor Sarah 1' that Sarah has to focus on survival and run!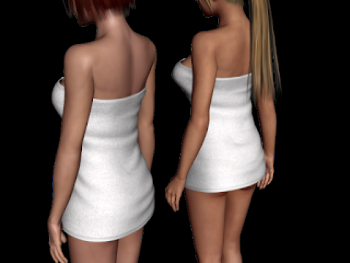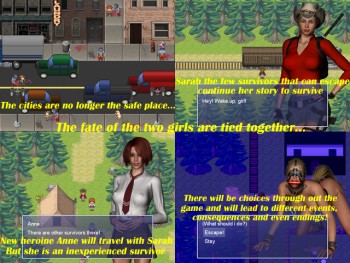 Download file – 106.0 MB

Sorry! Keep2Share.cc FORBIDDEN EXTREME CONTENT GAME