Succubus Contract [v0.10.9 Patreon] [Stick4Luck]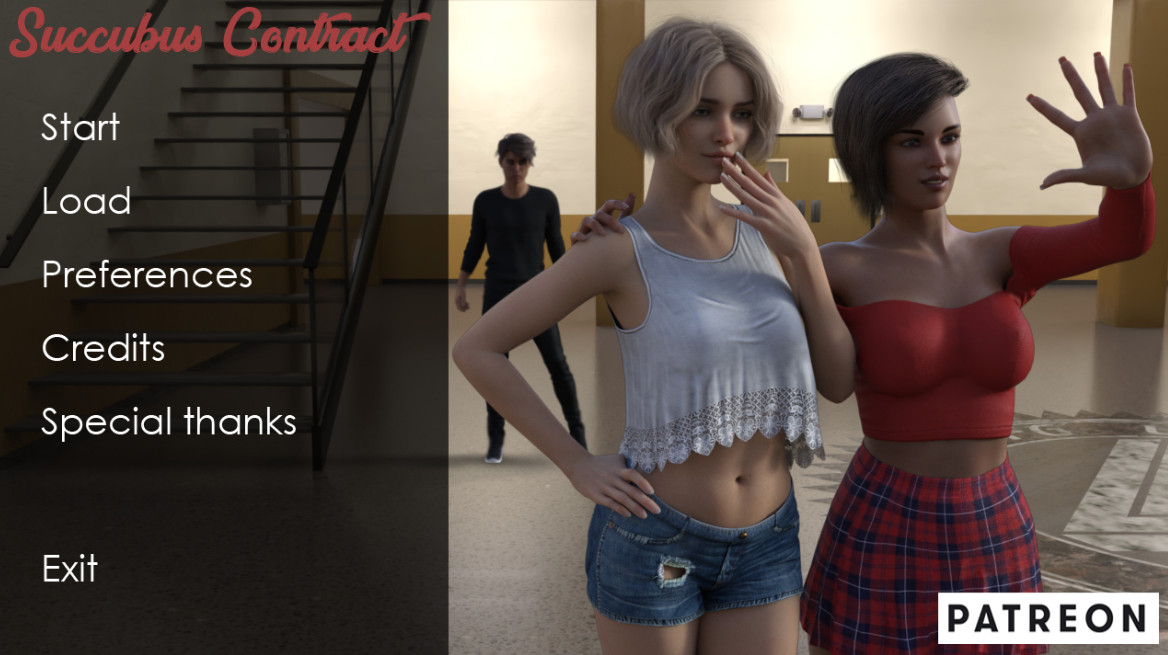 Updated: 21-October-2021
Genre: 3DCG, Female protagonist, Male protagonist, Big tits, Corruption, Creampie, Female domination, Interracial, Lesbian, Male domination, Masturbation, Oral sex, Paranormal, Transformation, Vaginal sex, Fisting, Sex toys, Sneak peek
Censorship: None
Developer/Publisher: Stick4Luck
Version: v0.10.9 Patreon
OS: Windows
Language: English, Russian
Size: 1.65 GB
About This Game:
This is the story of a guy who met a succubus because of his excessive lust. During the kiss, he didn't realize it, he signed a contract with him and in the morning realized that he had turned into a girl. That's how his adventure began. How will he take advantage of this situation? How will he get rid of the shackles of the contract? Where will the adventure road lead him and will he want to break this contract with the succubus?
It's up to you to find out.​
Changelog: v0.10.9
Change:
1,200 lines of code
160 images
Bug fixes (Riel, now not Rector. And other minor bugs)
Added 4 new characters
Narrative system changed (MC is now practically narrating in his own voice)
Translator, corrected the translation of the new part taking into account all comments, tips and suggestions.
P.S. I did not fix the bug with the anal cork and Averia, it's too time consuming and useless. As such, you'll have to put up with the butt plug if you choose to have sex with Cody. LoL.

SuccubusContract-0.10.9Patreon-pc.zip

SuccubusContract-0.10.9Patreon-pc.zip